My grandparents always used to tell me that time moves faster as you get older. As a child, I couldn't really understand that sentiment but as the years have gone by – increasingly fast, I might add – I've begun to really understand that feeling. It seems like yesterday I was rounding up my top moments of 2018, and here I am, looking back at another year of adventures. This year took us around the globe, with our major adventure in Southeast Asia exploring from Northern Thailand to Cambodia, plus family getaways in France and the Bahamas. We added in a few trips to Barbados, plus our classic trip to St. Barths (not featured here) for a year that provided us some extra special highlights.
A Reality Check in Carries, Haiti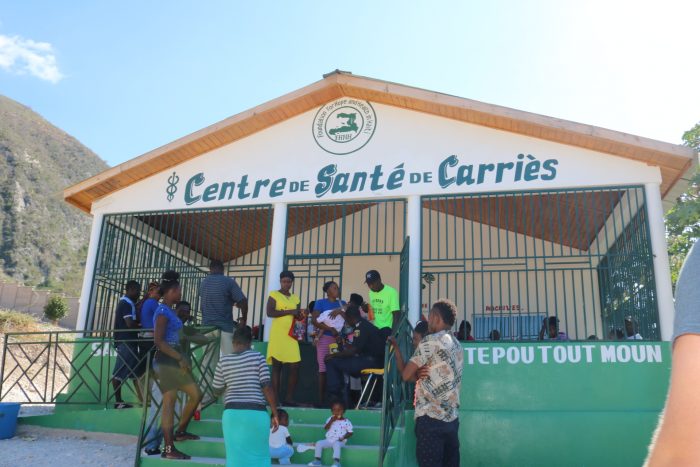 10Haiti was a challenging trip for me; it was an emotional journey that made me surprisingly anxious. We visited with Mission of Grace, and while the work they've done in the community of Carries is truly inspiring, I wasn't prepared for the very harsh reality of life in Haiti. We visited during a particularly tumultuous time that made it all seem even starker. It wasn't my favorite place or my favorite trip but it was an important trip that taught me a lot about happiness and the importance of hope, and made me thankful for all of the selfless people doing important work in this community.
👉🏼 Read more about what Haiti taught me about joy and our unexpectedly nerve-wracking departure.
City Vibes in Shanghai, China

9Our time in Shanghai was brief; just three days to settle into the vibes of China's most cosmopolitan city. The city was great – my first brush with China in general – but seeing my sister, a newly-minted resident of Shanghai, was an absolute highlight. We had three days exploring together, enjoyed a food tour through her new home, and reveled in the buzziness of it all before moving on to Southeast Asia.
👉🏼 Read about our breakfast tour through China and how to visit with China's Visa-Free Transit Program.
Wine Tasting in the Loire Valley, France

8We spent a week in the Loire Valley to cap off our time away this fall, and it marked our second trip to France this year. France has unexpectedly been one of our go-to destinations and we've been lucky enough to delve into regional French experiences. We based ourselves at the beautiful Chateau de Vezins in a small commune outside of the heart of the Loire. From there we did day trips to Saumur and the lovely wine region of Savennieres. Scott and I just completed our WSET2 (!) so wine tasting has become an even more fun (and educational) venture as we've traveled the globe. Stay tuned for our wine tasting itineraries in the Loire Valley, which I'll be sharing in early 2020!
👉🏼 If wine's your thing, check out our experiences wine tasting in La Rioja, wine tasting in Stellenbosch, and wine tasting on the Peljesac Peninsula.
Getting to know Barbados – Three Times!
7Oh, Barbados. We visited Barbados in January for ten days, in May again for about five days and then in November for four days. We were there for medical reasons but we took the opportunity to explore the island from top to bottom. With the help of friends from the island, we found some wonderful go-to gems that have become part of our Bajan repertoire during repeat visits: places like 111 East for the perfect rum punch and La Cabane for a tiki torch-lit sunset sip.
👉🏼 Read up on my 10 Things to Do in Barbados plus our experiencing touring the Mount Gay Distillery.
Family Beach Escape to the Exumas, Bahamas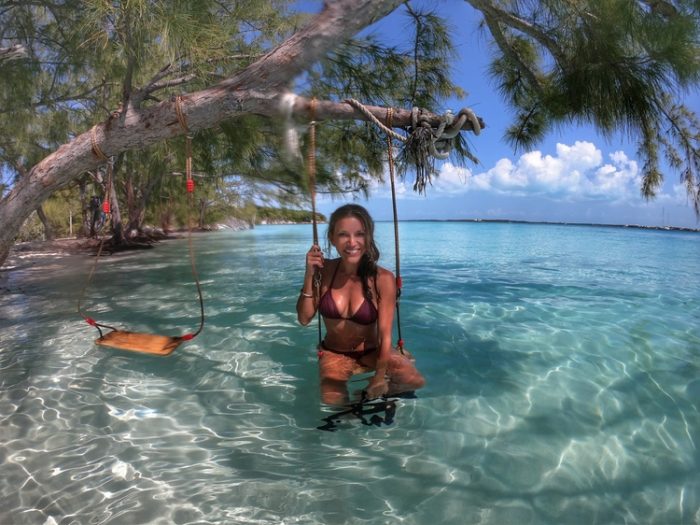 6Scott and his family had always talked up the Exumas; one of their favorite family trips and the only other island destination that seemed to resonate with them like Anguilla. When we were planning our family escape this summer, I couldn't have been more excited to experience the place that they'd been raving about. There's nothing quite like Anguilla, but the beaches in the Exumas were arguably the prettiest stretches of sand I've ever seen on earth. We had a magically beautiful beachy week filled with family time, boat days and lots of fresh conch. For those looking to help support the Bahamas post-Hurricane Dorian, the Exumas are a fabulous escape that remained untouched after the storm.
👉🏼 Read up for inspiration on one week in the Exumas,10 things to do the Exumas, plus boating in the Exumas.
Family Escape to Paris + Alsace, France
5Alsace, you beauty! Our escape to Paris and Alsace in April was the first trip that Scott and I had ever done with just my parents. I was apprehensive if I'm being honest — will it be too much together time? Will they enjoy this little slice of France-meets-Germany? I had nothing to be worried about. It was a major success. We enjoyed time wine tasting in Alsace, exploring picture-perfect little villages, and cozying up in our home base in the charming town of Riquewihr. It was my mom's first-ever trip to Paris and she was fortunate enough to see Notre Dame just days before the tragic fire.
👉🏼 Is Alsace on your wishlist? Read more about wine tasting in Alsace, 7 towns to visit in Alsace, and how to spend one week in Alsace for more inspo!
Country Exploration through Vietnam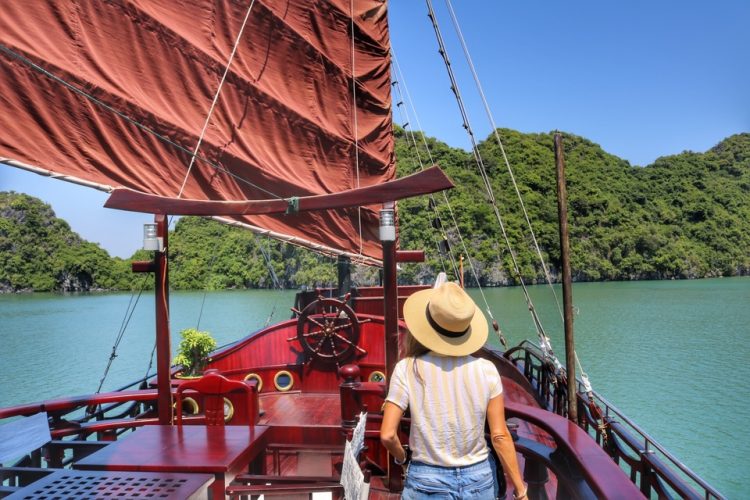 4Our month in Southeast Asia was a dream come true; something that had been on my personal bucket list for over a decade, and I was thrilled to make it a reality this September/October. My feelings on Vietnam were a bit mixed but some of the highlights were incredible. Our two-night boat excursion to Halong Bay and Bai Tu Long Bay was an extra special memory, and our time in Hoi An showed me why people fall in love with this diverse country.
👉🏼 I'm still recapping our time in Vietnam but you can see all of my posts to date here.
Elephant Encounters in Northern Thailand
3Our time at Anantara's Golden Triangle Elephant Camp was enough to make me love Northern Thailand. Chiang Mai was just okay in my book but the natural beauty and our elephant experiences in the Golden Triangle were absolutely jaw-dropping. We enjoyed a full range of 'journeys' through Anantara, including a three-country tour that allowed us to venture to Myanmar, plus elephant-focused encounters that animal lovers will adore.
👉🏼 If Northern Thailand is on your list, read about our elephant encounters with Anantara to figure out which tours you should include in your itinerary!
A Spiritual Journey in Luang Prabang, Laos
2Those who've visited Laos before had told us to expect to fall in love… and we did. Luang Prabang is an absolute gem; a place that Southeast Asia aficionados talk about as being Chiang Mai thirty years ago. It's quaint, spiritual, and genuinely peaceful. Watching the alms giving ceremony was a highlight and learning about the monastery during our tour with a former novice gave us even better insight into the role of religion in Laos.
👉🏼 Read about our tour of Luang Prabang with Orange Robe Tours and stay tuned for more on our boat trip down the Mekong from Northern Thailand to Laos.
The Angkor Temples in Siem Reap, Cambodia
1We had so many special moments this year, it's hard to think about which destination reigned supreme. In truth, it's also hard to compare destinations when they offer such different experiences and memories. The Angkor Temples were my stand out, though. If I had one destination to revisit this year (taking the family memory-making component out of it), it would be Siem Reap. I adored the town and was utterly awe-inspired as we worked our way through the temples that dot the area. We had a sunset blessing from a local monk in a tiny monastery overlooking the water, and spent time at Jaya House, a hotel that could easily work its way into the selection of our favorite on the planet. Our full day exploring the Angkor Complex left us inspired. I have yet to recap our time in Cambodia, but there are some spectacular pictures to come and I'm excited to revisit some of my favorite memories.
---
Looking Back on a Transformative Decade
As 2019 comes to a close and we prepare to welcome a new decade, it's encouraged me to look back on a decade of change, of memories, and of milestone moments. The last decade has been transformative for me. In 2010, I was finishing up my graduate program in London, trying to figure out what laid ahead for me, very uncertain as to where life would take me. Since then, I met Scott, moved to San Francisco, got engaged, moved to Anguilla (where we've lived for seven years now!), got married, traveled the world, poured our hearts and souls into building a business that we love, survived losing nearly everything in Hurricane Irma, and made it through multiple rounds of IVF and our recent pregnancy loss with hope and optimism that we've held onto every step of the way.  Despite a few notably tough moments, I can't help but feel grateful for what life has brought my way: a great support system of family and friends, for the ability to see the world and make these incredible memories, and for the ability to build a life that I dreamed of. There have been some unexpected obstacles but they've served as a reminder for me: there's only so much in life we can control. We can't change what is, but we can control the way we respond to the situations we're presented with. We can choose to be upset by the downturns, or we can simply choose happiness. There's no debate for me: I choose happiness, and I'll continue to choose happiness in the decade to come. ✨
What were your favorite memories from 2019?