I don't think it's a stretch to say that every traveler has a bucket list of sights to see during their life, whether written or unwritten. Here's my personal list — it's ever-evolving and I'm sure I'll be adding more to it faster than I can check things off, but it's a fun way to relive the places I've aspired to visit and the experiences that I've wanted to accomplish.
1. Visit Machu Picchu ✓
Read about our honeymoon trip to Machu Picchu.
2. Drive California's Pacific Coast Highway
3. Live in Europe ✓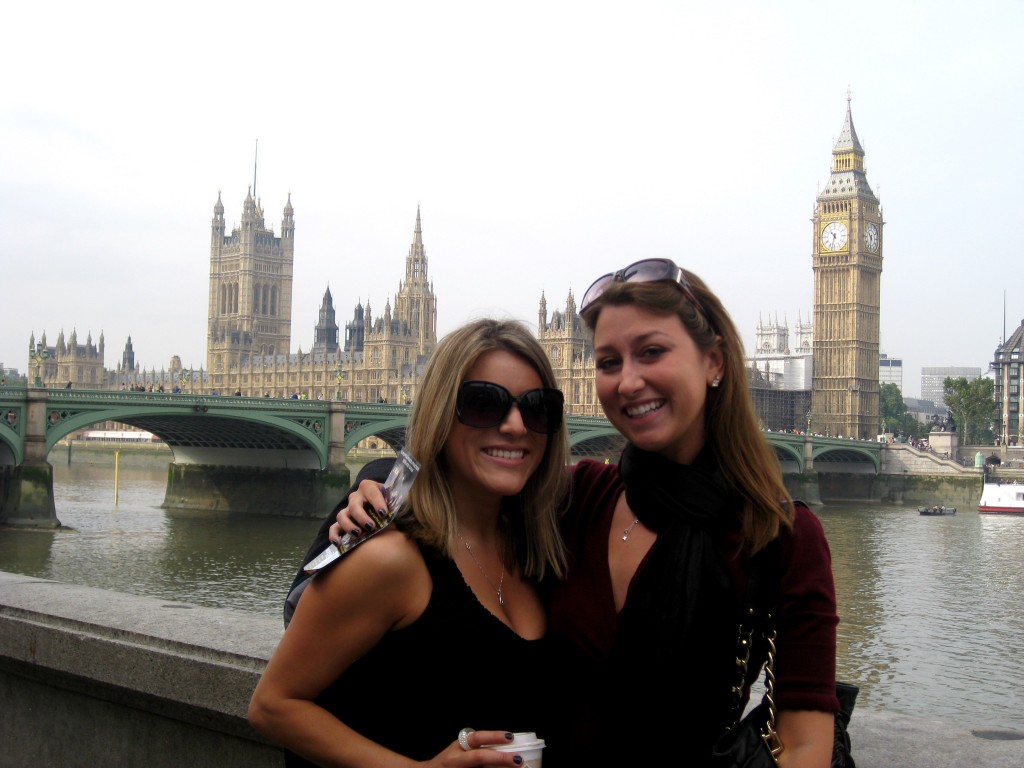 4. Road trip around New Zealand's North Island
5. Learn to SCUBA dive ✓

Read about my experience getting SCUBA certified in Anguilla
6. Beach & bar hop in the BVIs ✓
Read about our British Virgin Islands itinerary for boating, and see my posts on our island hopping in the BVIs!
7. Listen to jazz in New Orleans
8. Learn to fly a plane
9. Go on safari in Africa ✓

Africa is my happy place and we've made it a mission to visit Africa annually since 2014, with safaris in Tanzania, Kenya and Uganda, plus trips to Rwanda, South Africa, Egypt, Morocco, and gorilla trekking in the DRC.
10. See the Northern Lights
11. Visit Munich for Oktoberfest ✓
12. Head to Malta to visit the homeland ✓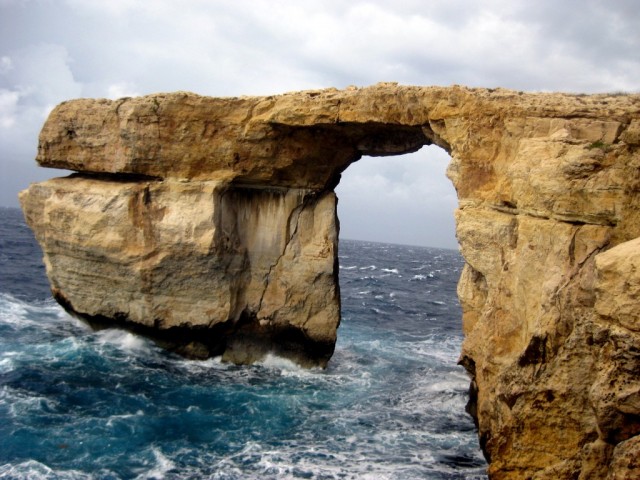 Read about my trips to Malta to connect with family.
13. Go Zip Lining ✓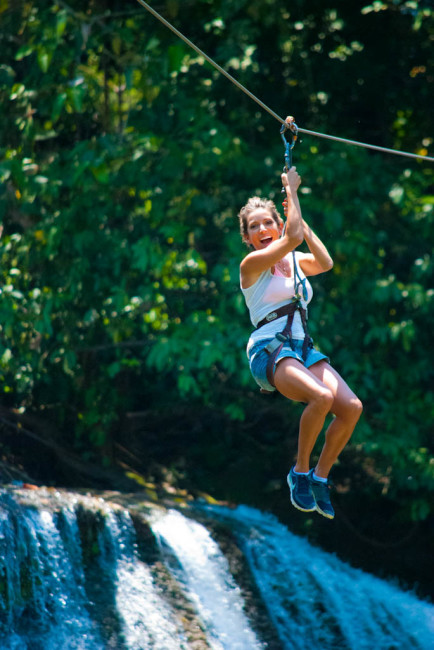 Read about our #SibTrip to Honduras, including zip lining over Pulhapanzak Waterfall.
14. Kayak in a bioluminscent lagoon
15. Go snorkeling in the Indian Ocean ✓
16. Volunteer with an HIV/AIDS organization
17. Explore Temples + Beaches in Bali
18. Tour the West Bank ✓
Read about our time in the West Bank here.
19. Wine & dine in Paris ✓
Read about how we spent 24 hours in Paris here.
20. Toss a coin into the Trevi Fountain ✓
Check out my experience in Rome, making a wish for a swift return
21. Be in New York during Christmastime ✓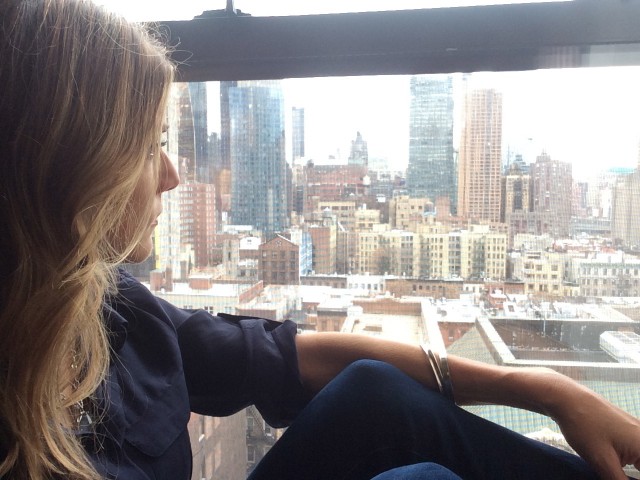 22. Watch wildlife in the Amazon ✓

Read about our time cruising the Amazon
23. Learn to Surf
24. Float in the Dead Sea ✓
Read about our day at the Dead Sea here.
25. Ride a Motorbike in Southeast Asia ✓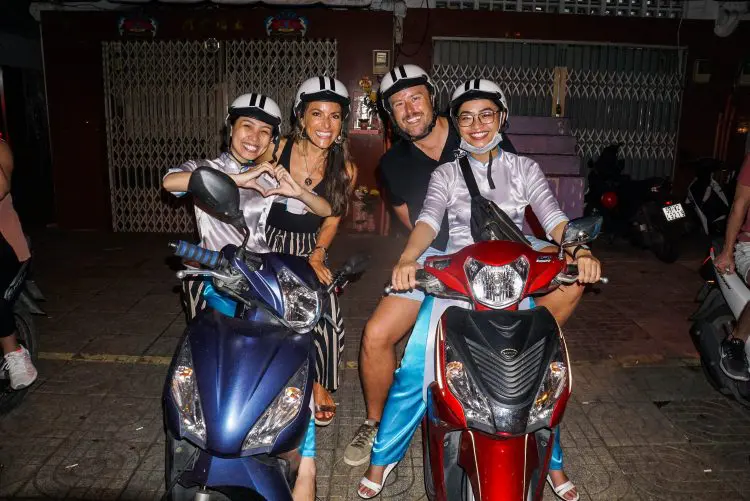 I think it counts! Read about one of my favorite tours EVER — a food tour by motorbike in Vietnam.
26. Nosh on Truffles in Istria ✓
Read about our experience exploring Istria's hilltop towns.
27. Explore Angkor Wat in Cambodia ✓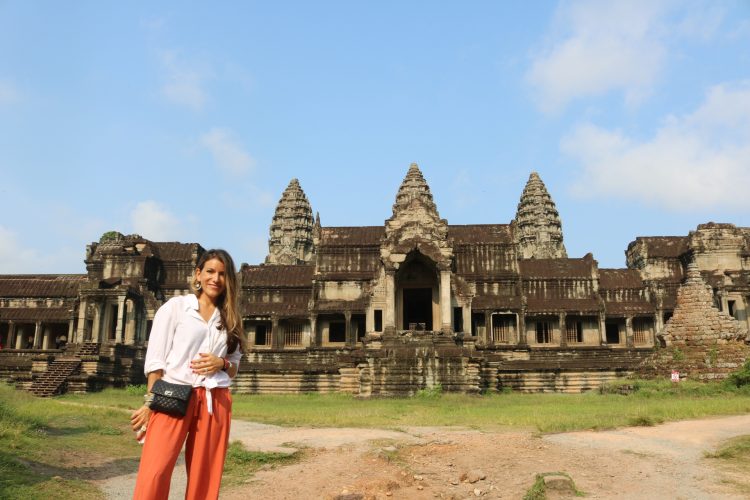 Read about our 4 days in Siem Reap.
28. Visit Stonehenge in the UK ✓

Check out my tour of Bath, Salisbury and Stonehenge in England
29. Eat Sushi in Japan
30. Island Hop in Greece ✓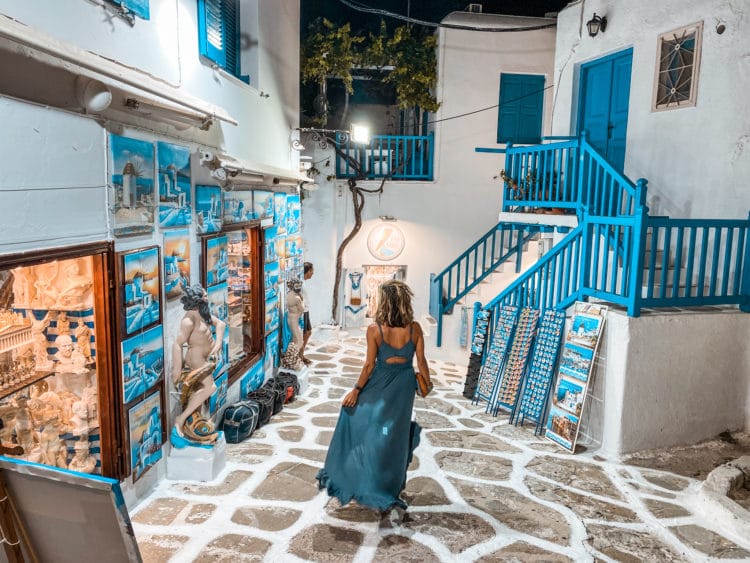 Always a favorite summer destination! Read about our month in the Cyclades, our trip to Rhodes + Symi, plus inspiration for itineraries in Greece!
31. Visit the Grand Bazaar in Istanbul ✓
Read about our journey to Istanbul, including getting my shopping fix in Turkey.
32. Climb to Tiger's Nest Monastery in Bhutan
33. Go Wine Tasting in Italy ✓
So much amazing wine tasting in Tuscany — which, as of 2022, is the location of Borgo San Vincenzo, our new hotel!
34. Explore the Souqs in Morocco ✓
Beautiful souqs, amazing landscapes, and one week in Morocco with friends! Read up on three days in Marrakech for more inspo!
35. Drink a Mojito in Cuba
36. Walk through Petra ✓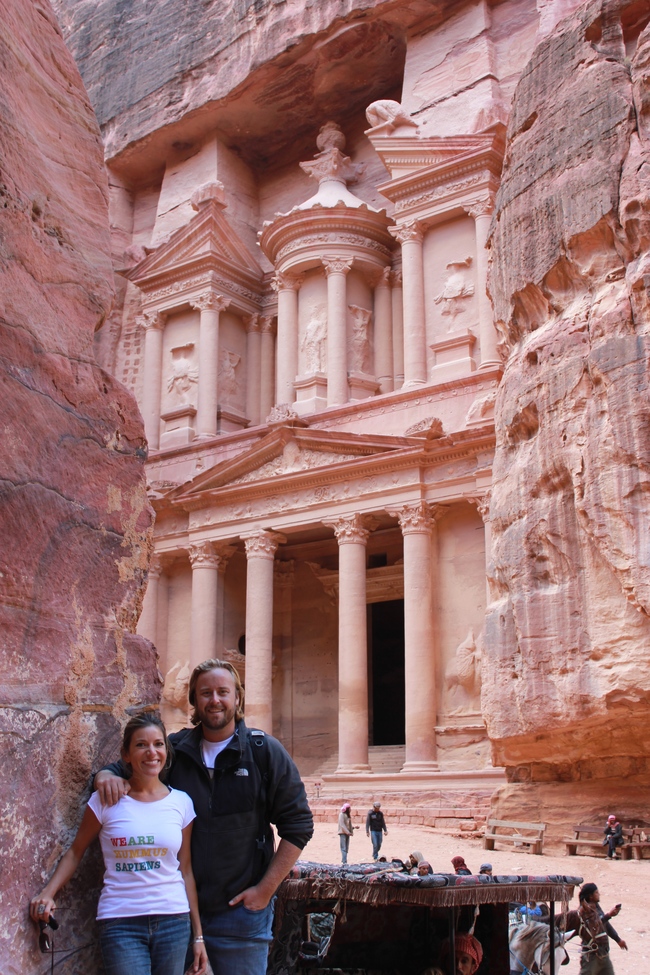 Read about our amazing journey to Petra here.
37. Go on a culinary tour through Basque Country ✓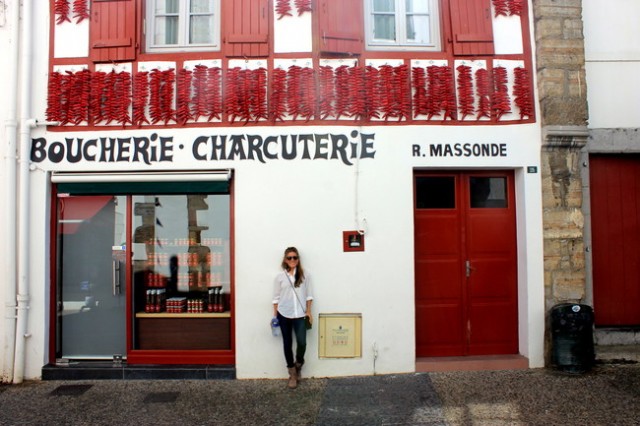 Read about our culinary adventures in San Sebastian, plus French Basque Country!
38. Admire the views from a rooftop bar in Hong Kong
39. Cruise down the Nile River in Egypt ✓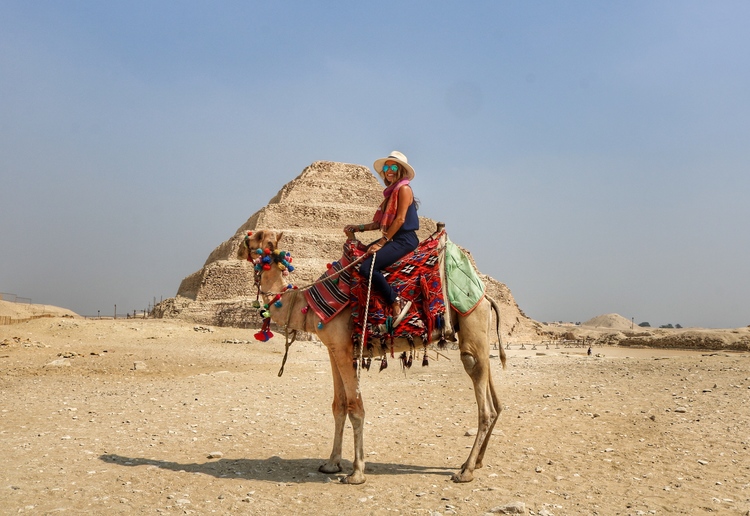 Check out my itinerary for two weeks in Egypt, including cruising down the Nile with Nour el Nil.
40. Nosh on tapas in Spain ✓

Read about our top pinxtos bars, and our wining and dining in San Sebastian.
41. Go on a hot air balloon ride ✓
Who knew 2021 would be the year of ballooning?! We had an amazing balloon adventure in the Masai Mara + went hot air ballooning in the Agafay Desert in Morocco.
42. Zen out in Tibet
43. Follow the Silk Road to Uzbekistan
44. Go on a canal cruise in Amsterdam ✓

Cruising waterways with the fam in the Netherlands
45. Get an Arts Fix in Vienna ✓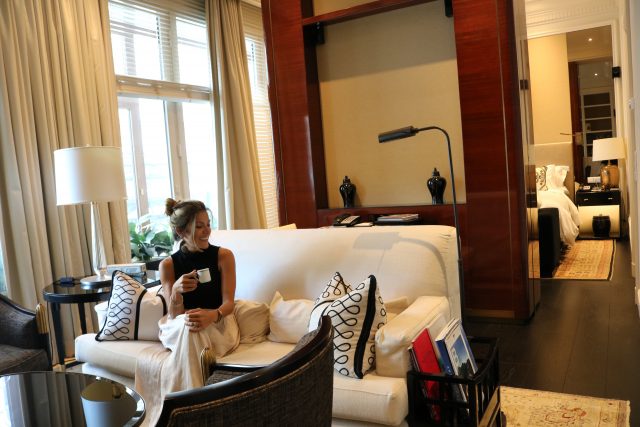 Read my take on 5 things to do on a quick trip to Vienna.
46. Wine Taste in Napa + Sonoma ✓

Winter Wineland in Wine Country.
47. Set foot on all seven continents
48. Overnight in an overwater bungalow
49. Visit a Tea Plantation in Sri Lanka
50. Release a wish lantern into the sky ✓

Read about our destination wedding in Anguilla.
51. Spend the night in a Bedouin Camp ✓
Read about our amazing overnight experience at Seven Wonders Bedouin Camp in Jordan.
52. Glimpse wildlife in Borneo
53. Delve into Cape Town, South Africa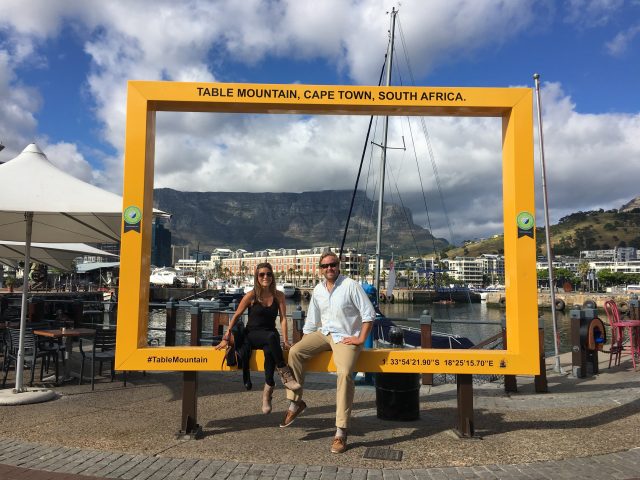 Read about our experience discovering the perfect day in Cape Town.
54. Explore Iran
55. Master a foreign language

Not there yet… ma sto imparando l'italiano. Parleremo nel 2023 quando parlerò meglio l'italiano!
56. Go hang gliding ✓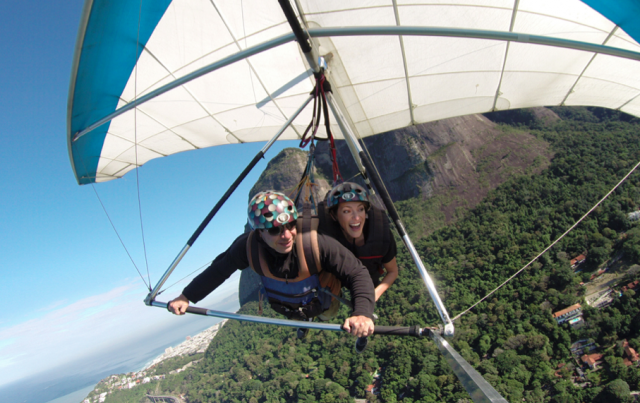 Read about my experience hang gliding in Rio de Janeiro.
57. Enjoy a family adventure in a foreign country ✓
Read about our family road trip through Ireland, and our 10 days in Greece for my sister's engagement!
58. Go Gorilla Trekking in the Congo ✓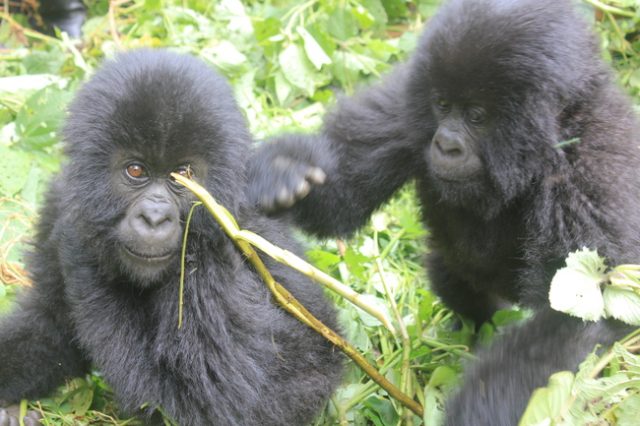 Read about our experiences gorilla trekking in the Congo's Virunga National Park.
59. Raise Globetrotting Kids
Kids aren't a part of everyone's journey — if you're going through your own IVF journey or struggles, you're def not alone! Read my 30 IVF Questions & Answers for First-Timers. I'll update it soon with more knowledge and insight from five years on.