Exploring Shanghainese dining culture with UnTour Food Tours
With just two full days in Shanghai to kickstart our month in Southeast Asia, we knew we had to hit the ground running. Over time I've found that international food tours are one of my favorite ways to get to know the sights, sounds, smells and tastes of a city in an engaging way, and I was eager to learn a bit more about Shanghai through its cuisine. Enter UnTour Food Tours, whose street eats breakfast tour ticked all the boxes for me, and offered a way to explore the city without taking away one of my precious nights for dinner in the city (their evening tours look fabulous, too, if time permits)! With my sister and her boyfriend in tow – both newly minted residents of Shanghai – we met up with Joseph, our fearless food leader, to explore. His first word of advice for those that hadn't been on a food tour before? It's a marathon, not a sprint. With 8 or so stops along the way, it's a sin to fill up too early, especially when the grand finale is Shanghai's famous xiaolongbao, the revered soup dumpling. It was the proverbial carrot on a stick for most of the attendees and a reminder to save room for what was to come. And so, with our appetites whet, off we went, 9 hungry attendees that spanned a mix of tourists and local expats.
Stop 1: Chinese Donuts + Soy Milk
Growing up in California where we have a sizeable Chinese diaspora and access to lots of fabulous regional Chinese cuisine, I wasn't that prepared to be surprised by food options. Surely, I've seen most of what would be on the menu, even if it was in a Westernized form, right?
Wrong. Wrong, wrong, wrong, and our first stop was such a great way to start with something that was a surprise to all of us, even to my husband who'd lived in Shanghai for a while previously. We entered a local eatery and tucked into the corner, split amongst two tables where two warm bowls were placed on each alongside of unsweetened fried bread and a lightly sweetened pastry cut into sections. The bowls were filled with soy milk; one slightly sweetened (ever so slightly) and one done in a savory form with zesty green onion and spices. The bread gets pulled apart lengthwise and then further broken down into bits small enough to dip into the concoction of your choice. Unanimously the group decided that the savory bowl was reigned supreme and I only wished that it was appropriate to take a spoon to it and eat it like a bowl of soup. Both were great options for vegans, and for diners like me that generally steer clear of dairy.
A quick note for the vegetarians in the bunch:
I'll pause really quickly to discuss veg-friendliness on this tour and in Shanghai in general. I'm a pescetarian, which means that I generally opt for vegetarian when we travel since the idea of pescetarianism can leave room for local translation. On this tour, there were plenty of veg-friendly options to fill me up but there were a few stops where I had to bow out of trying dumplings and wontons that looked delicious but didn't have a meat-free alternative. No matter though, there was plenty of food and I still had to pace myself.
Generally speaking,, I found options at restaurants in Shanghai but found local street food a bit more difficult as pork is a huge component in the Chinese diet. Many dumplings that seem like they'd be fine for a pescetarian (e.g. shrimp dumplings) often have pork in them too, though that's not advertised. Fortunately for me, Scott speaks enough Mandarin to be able to ask for clarity at local stalls, but if you're wandering the streets and don't eat meat, you're best looking for options that are advertised as 'vegetarian' since seafood options can still include meat.
Stop 2: Xiangyang Food Stalls
Next stop: the Xiangyang food stalls where we were about to try a few different bites from neighboring shops, including jianbing, a Chinese crepe that's a popular breakfast bite. My sister and her fiancé have lived in Shanghai for just a few weeks and jianbing has already become a staple in their morning ritual. The version we had during our food tour was vegetarian but there are options to add sausage as well for the more carnivorous of the bunch.
The process starts like what you'd see on the streets in Paris, with crepe batter spread on a sizzling hot pan (though this batter seems stickier than its French counterpart). An egg is cracked over the top and the batter is doused with mustard pickles, green onions, and coriander before being folded. At the mid-point it gets a coating of bean paste and a crispy cracker before it's folded into its final form then cut in half to eat. The process in total takes about 90 seconds.
Let me just say that I can fully understand why my sister has incorporated a daily morning jianbing dose into her routine. Delicious, with the brightness of herbs and pickled veggies, the warmth of a little spice and the texture of the cracker (which I was a bit skeptical of to begin with). If you don't do a food tour when you're in Shanghai, give this a whirl for breakfast one morning. You'll be scheming trying to figure out how to recreate this at home.
Continuing our dining at Xiangyang, we tried a couple of more Chinese classics: steamed buns and dumplings, both of which were not veg-friendly. The dumplings, similar to a traditional soup dumpling, are filled with liquid from the cooking process so steer clear of your neighbor while trying them because there's sure to be pork juice flying through the air as people try to delicately give them a whirl. Joseph kindly brought over a vegetarian version of the steamed buns as well; one with greens and mushrooms and one with sesame, which I always love. Anyone else just love the dough of bao buns?!
Stop 3: Cold Brew at Egg
Bellies full from eating, we continued on to stretch our legs a bit before stopping for a drink at Egg, a hip café with major cool-kid vibes, serving up cold brews and avocado toast. Basically, it's my heaven (I'm so predictable, ugh). Coconut cold brew for me (coconut water + coffee), Vietnamese cold brew for Scott, and a slew of other incarnations of icy coffee floating around, we were fueling up with caffeine for a mid-morning break.
Egg was an interesting stop because it was such a contrast to the more traditional Chinese establishments that we visited along the way, and that very mix highlights modern-day Shanghai; one of the things that I found most enchanting about the city as a whole. The modern exists there and it's prevalent, yes. Shanghai is a cosmopolitan city with skyscrapers, a heavy amount of Western influence, and a large foreign population. But it also maintains some of its more conventional Chinese elements, which makes it feel vibrant, exotic and traditional. No small wonder the city is such a popular destination for expats. 
Stop 4: Noodle House Eats
Speaking of tradition, our next stop at a noodle house exemplified the beauty of maintaining those age-old skills, pulling and preparing noodles by hand. We huddled into the kitchen to watch a restaurateur prepare noodles for the dishes the restaurant was putting out. Locals sat next to us, merrily slurping up miniature vats of noodle soup. We tried two dishes: scallion oil noodles (if I learned one thing it's that Chinese are heavy-handed with oil!), and a bamboo tofu dish where tofu, made to look like bamboo, sits on a bed of peppers. I'll tell you one thing: I'm not a pasta fan and if I had to skip Italian food for the rest of my life, I'd probably be fine with that, but I love Asian noodles. There's something about those flavors that I adore — or maybe it's getting to slurp them up with chopsticks that make it more fun?
Stop 5: Xiaolongbao
And then for the grand finale on the savory food front: xiaolongbao, the revered soup dumpling that's practically a rite of passage for anyone visiting China. There's no true vegetarian version of xiaolongbao though you'll see some mushroom or shrimp versions on menus… they're not the same though, and I'll readily admit that.
There's an art to eating a soup dumpling: diners take a small nibble of the top to expose the liquid to air, then gently slurp out the 'soup' inside before eating the dumpling. The soup is piping hot – you can literally see the steam escaping from the small opening – so it's a delicate sport. During the steaming process, the juices from the pork escape, filling the dumpling to create the soup effect which is why a veg version can't really exist. The meat eaters in the bunch downed multiple baskets of soup dumplings. I suppose it's kind of like dessert – you can always seem to make space for a bit more.
---
Our tour with UnTour Food Tours took place from about 9AM to mid-day, around 12:30PM so it really was more of a breakfast and lunch offering. For us it was a great opportunity to try some local options that we hadn't sampled before, and as a first timer to Shanghai it was a great way to explore the city on foot a bit as well. There's a bit of walking involved but nothing strenuous so the tour would be fine for the majority of travelers. During the process, Joseph was great about sharing bits of Shanghai's history, which made the tour a perfect primer and a great way to begin our time in China. The Shanghai Street Eats Breakfast Tour is available for $75 per person and should be booked in advance to secure a spot – there were 9 of us on our weekend tour, a full group and the perfect amount to make it engaging. 
For foodies out there, any Chinese specialties that you'd recommend for first timers?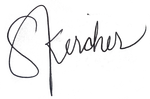 A big thank you to UnTour Food Tours for sharing the breakfast tour experience with us in Shanghai. As always, all thoughts and photos are my own and are genuine.