Understanding Laotian Heritage + Religion
Laotian culture is inextricably connected with Buddhism. For many, a mental image of the Alms Giving ceremony is what comes to mind when we think of Luang Prabang, with monks in bright orange robes walking the streets in the darkness of morning and members of the community popping morsels of sticky rice in the urns passing by. Temples are the center of the community and in many ways, they're a center for opportunity for children throughout Laos. You really can't – or shouldn't – visit Laos without delving a bit deeper into the religious side to really gain a deeper understanding of the culture and lifestyle at large.
We had spent time in Northern Thailand prior to visiting Laos, with three days in Chiang Mai trying to learn a bit more about Buddhism through our guides and temple visits along the way. With three days in Luang Prabang and a bit of a primer from our time in Thailand, we knew we wanted to book a tour in Laos to let us dive in a bit more. Enter Orange Robe Tours, a social enterprise that brings the religion and culture of Laos to tourists in a vibrant way. Tours are led by former novices and monks who have left the monastery, using that intimate knowledge to really give travelers a better appreciation of monk life. The concept provides guests unique insight and allows for focused career opportunities for the novices and monks-turned-guides after leaving the monastery.
The organization offers two separate tours that can seamlessly be booked back to back: the Cultural Temple Tour and a Guided Meditation Experience; both of which are offered in the morning or afternoon. The ORT outpost is on the riverfront, adjacent to Saffron Coffee, one of Luang Prabang's beloved cafés, and it's a breeze to find. On the day of our tour it was just Scott and I paired with our guide, Sunti, a 19-year-old former novice who would be our guide for the day.
As an aside: you'll hear the terms 'novice' and 'monk' in relation to Buddhism. In Sanskrit, 'novice' translates more or less to 'boy monk', basically the monks-in-training. Boys can join the monastery at a young age, many around the age of 9 or 10, and upon completing their education (and reaching adulthood essentially), have the choice to continue and become an ordained monk. 
Cultural Temple Tour
Just a few minutes' walk from Orange Robe Tours' HQ was our first stop, Wat Choum Khong Sourin Tharame, a temple sitting on a side street in Luang Prabang. It's no surprise; temples are ever-present in LP and they are truly the heartbeat of the community.
The novices and monks we spoke with all talked about the education the received through joining the monastery. Many join at a young age and then continue until adulthood when they decide whether to continue and grow as a monk or whether they'd prefer to exit the monastery and enter civilian life. According to our guide, it's about 50/50 as to whether they stay or leave. Whatever they choose at that point in life, they've been provided with years of education – including English language skills in many cases – plus food and community. For many people in small rural communities with limited locally, the monastery provides an incredible opportunity to grow, whether they join the monastery long-term or use the foundations they've been provided to work in other realms.
Our guide left the monastery at the threshold of adulthood but the foundations of Buddhism and the way he'd grown are still strongly a part of him. He toured the temple with us to start our journey, where we explored the temple from the outside, learning about the symbolism involved in the facade and some of the stories and traditions that are fundamental to Buddhism. On the compound, there are living quarters for monks and an area for dining and congregating.
We were preparing for our Alms Giving experience the next day so we chatted with Sunti a bit about the ceremony and tradition that has practically become synonymous with Laos. I understood the act of Alms Giving about as well as I understood Buddhism before we started our journey through Southeast Asia (basically knew some key words and had a good mental picture but really truly understood very little). Monks and novices are forbidden from cooking and there's no kitchen or cooking facilities in their living quarters. They eat just twice per day: once in the morning with the sticky rice provided through Alms Giving, and once around mid-day with food provided by the community.
I mean, can we stop and think about that? The community keeps them alive, and in many ways, they also keep the community alive. The community quite literally feeds the system that in turn provides not just spiritual guidance, but also opportunities for their youth. That sense of community and peace is palpable in Luang Prabang and I think it goes hand-in-hand with the sense of spirituality that is strongly rooted there.
Our tour was small – just the two of us – so it allowed us to have a genuine conversation with our guide; to learn more about him, his personal journey and how other novices come to join the monastery. To me, that's the highlight of tours like this; simply the opportunity to engage and learn in a personal way. We visited just one temple but our hour together moved quickly and seamlessly to the second half of our tour: the guided meditation experience.
Guided Meditation Experience
Meditation is a core element in Buddhism; not just a way to calm and clear the mind, but also important on the path to enlightenment. For most of us, meditation is incredibly difficult. For years, I've tried to learn how to embrace meditation. I've always liked the idea of being able to quiet your mind – especially after days that feel so non-stop that it's hard to come down – so I was excited to add on the Meditation Experience to learn a bit more about the process. Novices gradually learn the art of meditation as they're counseled under experienced monks (monks often meditate for hours each day). Through Orange Robe Tours, we had an hour to be counseled and to learn about four types of meditation used by monks and to practice a bit of each to get a feel for it.
We generally envision people sitting cross-legged when meditating but that's just one of the types of meditation that's used. We started there since it's the core and most commonly practiced method, and then moved on to walking meditation, standing meditation, followed by chanting. The type of meditation you prefer probably depends largely on the type of person you are and how your mind and body operate. For me, the walking meditation made the whole concept of meditation more approachable. I had something to focus on: left, right, left, right, as we slowly walked our way around. Sitting and standing meditation were both exercises in not fidgeting, which, as it turns out, I'm really, really bad at.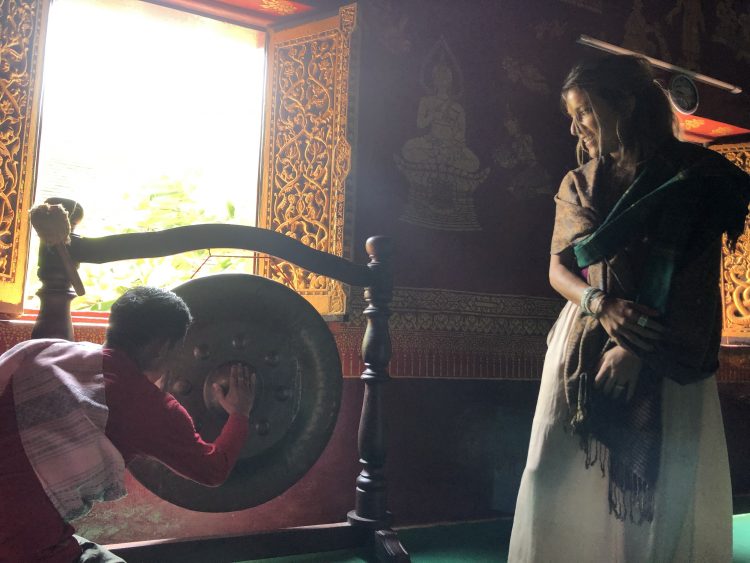 But let's be honest: I didn't expect one hour of meditation class to magically turn me into a master yogi that could deftly clear my mind on command. I just hoped to better understand meditation, the practice, the goals of meditation, and maybe – just maybe – find a way that I, too, could figure out how to incorporate it into my life for a handful of minutes each day. I'm happily accepting that I'm very much a work-in-progress.
---
In general, I think these tours would be great for most travelers interested in a bit of cultural insight. For families, I'd probably suggest ages 12 and older unless you have particularly mature children. The meditation tour is clearly focused on quieting the mind and body, and this can be tough enough for adults to manage, much less children with bottled up energy.
For those interested in learning more about exploring Luang Prabang with Orange Robe Tours, check out their website for further details. Unless you're utterly opposed to the idea of meditation, I think doing both tours back-to-back gives a nice primer and touches on different facets of Buddhism that make the whole process a bit richer. On top of the fact that you'll be learning a lot from the experience, it provides a great opportunity for former novices and monks to begin a new journey in tourism and provides a way for them generate a sustainable livelihood.
Have you guys been to Luang Prabang? What did you think?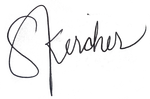 A big thank you to Orange Robe Tours for sharing this experience with me. My tour was graciously hosted but as always, all thoughts and photos are my own.