It's better to see something once than to hear about it a thousand times.
– Asian Proverb
A visit to Petra has long been on my bucket list, as I'm sure it's on many of yours, if you haven't already been. Most people envision the Treasury, Al-Khazneh (الخزنة), when they think of Petra, but the rose-red city encompasses quite a bit more than the single famous facade. The Lost City, as it was dubbed, is in fact an entire city as the moniker would suggest, with an array of buildings carved by Nabateans directly into the face of these incredible formations; a daunting feat in general, made impossibly difficult when you envision the technology of the time.
Petra's location once made it a hub for business transactions; traders from North Africa, Syria, Saudi Arabia and other neighboring countries would convene in Petra to trade goods. The Nabateans who occupied this area were clearly astute businessmen, imposing taxes on all transactions and charging for drinking water that traders would invariably need. It remained this wealthy city – this hub – until the Romans conquered and moved the trading hub further north, essentially ridding Petra of its income and rendering it obsolete. In terms of religious history, Petra is said to be the site where Moses struck his staff on a rock and brought forth water. The valley – the wadi – is called Wadi Musa, as an homage to this event.
What exists now is an incredible archaeological site, with millennia of history woven into the fabric of what has been christened a UNESCO World Heritage Site and one of the new Seven Wonders of the World. In in 1989 film Indiana Jones and the Last Crusade, Petra played the site of the Holy Grail; for many travelers now, the Lost City of Petra is the holy grail – or at least in contention for the spot – on individuals' travel bucket lists.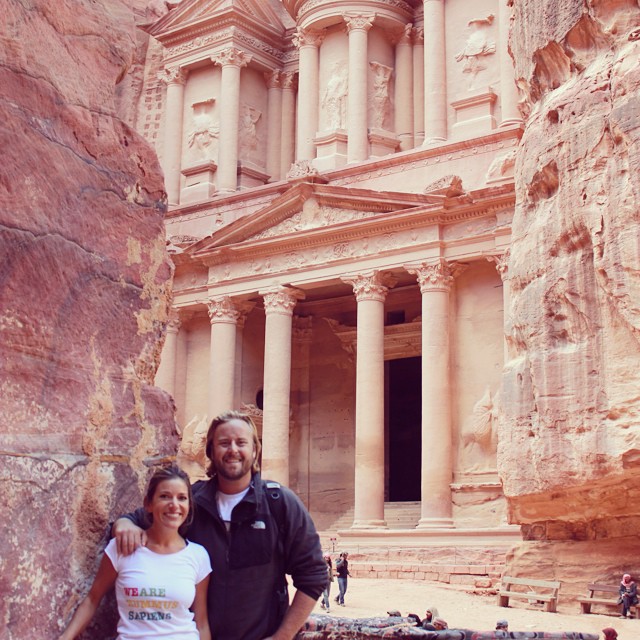 Before visiting, I asked myself the same questions that I did before visiting Machu Picchu in Peru: are my expectations realistic? Will this experience be a bit anticlimactic considering the innumerable times I've seen the site in photos and heard about it from fellow travelers? Absolutely not. I know there are others that are in stark disagreement with that, who thought the site failed to impress on some levels, but I felt the complete opposite. I'd seen photos of the Treasury like everyone else, and I'd seen photos of the Siq – the gorge – that acts as an entryway to the Treasury and the expansive city. I could have never imagined that the site would be so large and have so much to see beyond the iconic building. As we meandered through the Siq, which is a much longer passageway that I had originally envisioned, our guide, Rania, pointed out the incredible engineering of generations past: ways of capturing rain water to sustain life in the city and the incredible tombs – mausoleums, essentially – carved from the rocks. Honestly, if you stripped away all of the carvings and everything that's man-made within this space, it's still a really incredible place that would garner attention in and of itself.
It had rained early during the morning that we visited, washing away the sand and dust that covered the buildings. Watching the sun come over the red-hued rocks was a spectacular sight. Beyond the red, which comes from iron, you can see bright swirls of colors through many of the formations: deep purple (from manganese), vibrant yellow (from limonite), and greyish-white (from silicone).
The walk through the Siq is long and we were so captivated by the natural beauty of the place that finally seeing the Treasury stunned us. Just like the photos you've seen, you can see a sliver of the Treasury's facade once you've rounded a particular corner during your walk. Despite the other visitors that you'll share the site with, it really feels like you're discovering something incredible. Honestly, thinking about the fact that the site was pretty recently discovered makes it that much more interesting. Locals – Bedouins – knew about the site, of course, but it was a secret to the outside world until the early 1800s.
Once we'd taken our moment at the Treasury to absorb the intricate details and stare in awe of this place we'd been dreaming about for years, we moved on – there was still so much to see and our time was limited. There's a stunning view of the Treasury from the Monastery, a hike that takes you up about 950 stairs. If the thought of hiking that seems daunting, there are mules that you can hire to help navigate the steps. With a half day tour, we opted to join Rania for a separate hike, one that would take us to the theatre and then onto some higher elevations to glimpse the carvings and formations below. The hike was such an incredible way to cap off our day, and made us feel like we'd been able to truly take in a bulk of the site, even with our limited time. I really can't stress this enough: Petra is massive. We had done our research before heading in – we'd read books and watched documentaries and travel series – but nothing really prepared us for how much there was to see. We hiked for hours but we really just scratched the surface of what the area contains. Yes, the Treasury is the crown jewel, but every corner we turned brought us something new to take in: intricate carvings, beautiful rock formations, bright colors, secret hikes.
For those wondering if the monastery hike is possible with limited time, I have good news: two members of our small group (both extremely fit and able-bodied) decided to take on the monastery hike with the 1 1/2 hours that we had left to explore. Somehow they made it, sprinting up the steps, taking in the views and sprinting back down.
I don't think it's incorrect to assume that many people plan on visiting Petra on a day trip, giving themselves time to tick off a bucket list experience while in the region. We had roughly half a day to explore, and while I didn't feel short-changed during that time, I could have easily spent much longer roaming the grounds. In truth, to fully explore Petra and have the time to really enjoy it, 2 – 3 days would provide a much richer experience. It seemed as though many people (ourselves included!) wondered if more than one day would be overkill for a single site. Petra is truly a remarkable place, and in order to see what it has to offer, partake in some hikes, and – let's not undervalue this – enjoy some time just soaking it all in, give yourself a few days to take it in. After all, it could be a once in a lifetime experience – taking the time to enjoy the experience isn't a waste of time.
A big thank you goes out to our knowledgable guide, Rania, who showed us the lay of the land, explained things with passion and knowledge, but gave us the time to explore independently and craft our own personal experiences. I'm sure it can be a difficult task to manage a group, keep order and create great experiences, and she certainly mastered it.
Have you been to Petra? What did you think? Did it live up to your expectations?
xo from Jordan,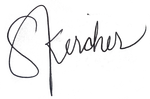 A big thank you to Abraham Tours, Abraham Hostel and Tourist Israel for making this trip possible. As always, all thoughts and photos are my own and are genuine. Thank you to Pamela Green for being our photographer on this journey.