In St. Lucy, the northernmost parish of Barbados, sits the Mount Gay Rum Distillery where rum production has continued for hundreds of years. Barbados is the home of rum, with the elixir's production dating back to 1703, though it's widely confirmed that the foundations of rum making began well before that. Mount Gay, the world's oldest distillery, is where it all started. Much like wine making in many regions, the importance of rum production goes beyond crafting a local beverage; much of the process is historic and woven into the country's evolution and stories, with elements that may best be described as intangible cultural heritage. Once upon a time, Barbados was the largest producer of sugar cane and simultaneously the largest producer of rum, both of which played important parts in the country's economic development. Rum production is tied to Barbados' sailing history with sailors bringing barrels of rum back as proof of their voyage to the Caribbean. To this day, Mount Gay has strong ties with the sailing community, hosting regattas and sponsoring events globally. (You'll recall that they're a prominent sponsor in Anguilla's Carnival festivities during August Monday.)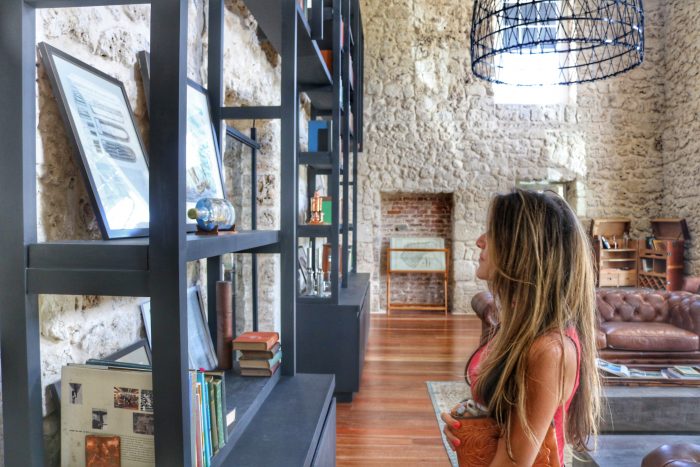 While most tours and tastings will take place at the tasting room in Bridgetown, we had the unique opportunity to tour the main distillery and see the inner workings of rum production on the island. The facility has married old and new seamlessly, using some of the heritage buildings in new ways, and continuing to use their original well (yes, the same one they've used since 1703) as their water source for every single bottle of Mount Gay rum that's produced. Our tour guide, Mount Gay Ambassador Chester Browne, brought his passion and knowledge to the table during the tour, helping us understand the step-by-step of production and giving us some teasers about some exciting projects Mount Gay currently has in the works for the future.
Our tour went from cane to bottle, starting with insight into where Mount Gay sources their sugar cane and molasses (it's not grown on site), on to the process of fermentation, distillation and aging. The facility uses copper column stills and pot stills for their distillation, and it's through a blend of these two products that they create the balance of strength, flavor and aromatics in the final product. After distillation, aging happens in American whisky barrels, though different barrels are used for different varieties (more on Black Barrel below). On site there are multiple warehouses where barrels of rum are stored, hundreds of barrels aging patiently. We ventured into one to see the storage process and to crack open a barrel to taste some of the finished product straight from the source. In the cask, the rum is 126 proof (63%) so it's a particularly strong punch even for those that are accustomed to drinking their rum neat. Mount Gay has actually bottled a selection of rums as Cask Strength to get that straight-from-the-barrel fortitude. It's worth bearing in mind that climate and environment impacts the aging process in a major way. In the Caribbean, aging happens at around three times the typical speed, which means that a product aged 5 years tastes more like a product aged 15 years.
If you're visiting Barbados and hoping to get your hands on Mount Gay, you'll likely be heading to the Mount Gay Visitors Center and tasting room in Bridgetown, which makes it an easy option for day trippers visiting Barbados off of a cruise. Standard rum tastings start at around $20 and pricing goes up from there depending on which experience you're most intrigued with. Mount Gay is our go-to rum in Anguilla, with Eclipse being the de facto rum used in our rum punch creation. Those that like a spiced rum would appreciate Mount Gay's answer to a spiced option, Black Barrel. While it's not actually spiced, the master blender uses charred oak barrels to deliver on a rich flavor with spicy aromatics. For those wanting a splurge worthy rum to take home, look to Mount Gay's XO (Extra Old) or their 1703 Master Select Blend for a perfect pour at your bar.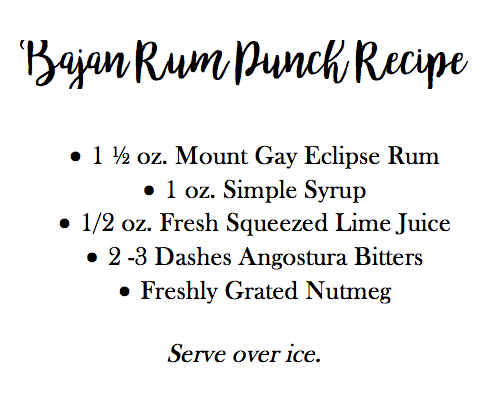 Planning a visit to Barbados? Learn more about Mount Gay's Visitor Experience and their special offerings for tastings and workshops.