Highlights from a Year of Travel
This year has been an absolute whirlwind, with beautiful highs and some momentary lows. We've had a number of moments where we've talked about 2017 being one of the worst years around: we've dealt with many things personally and then also had the punch in the face from Hurricane Irma where we lost our home in large part, and had to deal with a major reconstruction of our hotel in Anguilla. You know what though? It's easy to let the bad, the sad, and the negative overshadow the good, but doing that does 2017 a major disservice. For as many challenges as we faced this year, we also created some incredible memories and visited destinations we'd been anticipating for a very long time. We celebrated great milestones, met amazing new people, and continued to build strong friendships with people that we love and adore around the world. Without further ado, lest I forget how much of the world we've been fortunate enough to set our eyes on this year, my top destinations from 2017:
City Escapes to Chicago + DC
10May was a big month for American cities for us! Chicago was one of the highest American destinations on my must-see list and we spent a long weekend in the city in May where we celebrated Scott's birthday and hosted a hotel event. Even in late May, temps dropped into the high 30s at night (brrr) but days allowed us to explore and shop our way down the Magnificent Mile. Check our experience on an architecture tour in Chicago – recommended by many of you via social media!
In addition exploring Chicago for the first time, May also brought a trip to DC early in the month where we got to celebrate a friend's wedding and toast to my Maltese-American dual citizenship, finalizing the process with a passport application! It was a perfect weekend filled with friends and great memories.
Caribbean History in Nevis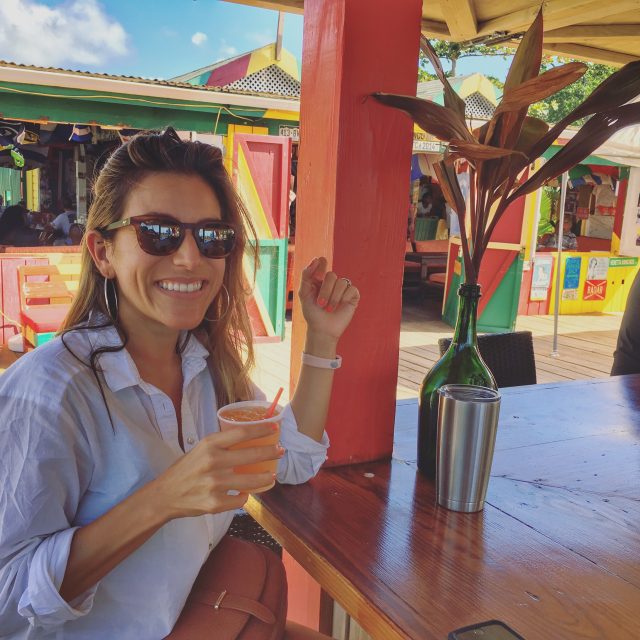 9Being based in Anguilla, we try to visit at least one new island each year. This year, we set our sights on Nevis, an island that brought us a vibe very different from that of our home island. We swapped our world-class beach scene for a hearty dose of Caribbean history, exploring plantation ruins and taking in the Hamilton Museum (a good primer for seeing Hamilton when we were in Chicago!).
Check out my take on a few must-have experiences in Nevis.
Getting Cultured in Austria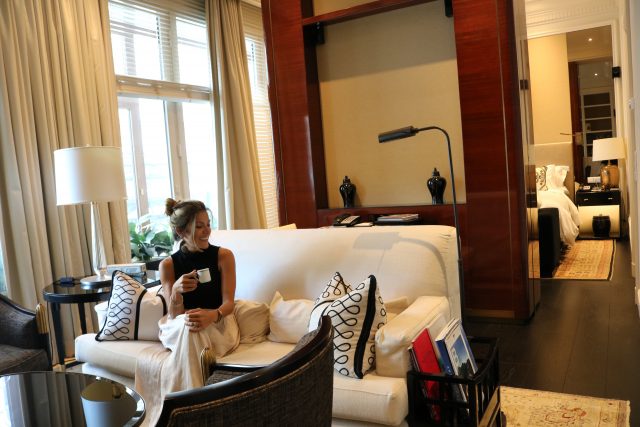 8With two days in Salzburg and two days in Vienna, we were able to enjoy a little taste of Austria, a destination that's been on our radar for years as we've built itineraries. It never quite made the cut until this year, and while we had a great time, it stood out the least from our month in Europe in September. Our weather wasn't great, which put a bit of a damper on sightseeing in Salzburg, and I think we were just cut a bit too short in both destinations. That being said, Austria is a place that just feels luxurious by design; architecture is stunning, the café culture feels lavish, and there are ample opportunities to engage in the arts. I'd add a bit more time on a future visit to immerse myself further, and would add picturesque Hallstatt to the itinerary, too!
Read about our sightseeing in Salzburg with the Salzburg Card and my top 5 things to do on a quick trip to Vienna.
Girls Getaway to St. Barths
7St. Barths has become an annual tradition (that sounds far more posh than it is since I only live a 12-minute flight away!), and this year took the form of a girls getaway to the French island. Like Anguilla and St. Martin, St. Barths suffered the wrath of Hurricane Irma and is still on the road to recovery. Our memories from a girlfriend's bachelorette party in St. Barths this summer are even sweeter because they're one of my final memories of St. Barths as it was. I'm sure it'll come back as strong and gorgeous as ever but in the meanwhile we're hanging on to glimpses of days by the pool, long rosé filled lunches, incredible dinners, and glitzy nights out!
Check out my top 5 places for lunch in St. Barths!
Sea to Alps in Slovenia
6Slovenia surprised me. I expected it to be cool, and it exceeded expectations. Ljubljana was more hip than I thought it would be, Lake Bled was absolutely jaw-dropping in real life, and driving through the country felt like I'd just been dropped into an affordable version of Switzerland. It's privileged geographic position means you can get from the sea to the alps in a short drive and see absolute gems (untouristed ones at that) along the way.
Read about our food tour through Ljubljana and my take on 5 things to do at Lake Bled.
Anniversary Escape to Nantucket
5It's perfect, they said. You'll never want to leave, they said.
Oh my Lord, it's true. It's perfect. And we l-o-v-e-d it. There's literally not a place I've been on this planet that's more perfect than Nantucket (honestly, I'm racking my brain and I can't think of one). Everything is in order and in its place. The food scene is fabulous, and I found it lovely and posh without being ostentatious or pretentious. There's great shopping, no crime, and protected land that covers the vast swathes of the tiny island.
For those headed that way (if you haven't been, go!), here's some inspiration on how to spend 3 days in Nantucket.
Christmas Feels in Estonia
4This lovely little Baltic country ups the ante on the holidays with a pretty little Christmas market tucked into the medieval old town, cobblestone streets lit with Christmas lights, and temps that beg you to sit by the fire with a cup of mulled wine. A mix of influences (Russian, German, Scandinavian), Estonia is something uniquely its own, and the capital city of Tallinn is a worthy adventure for any history buff (it's a UNESCO World Heritage City). If a single sentiment can wrap up our experience: our brush with Tallinn (and Estonia broadly) was enough to make us want to go back and explore more of the Baltics and nearby St. Petersburg.
Check out our experience celebrating Christmas in Tallinn, and our cultural foray into the capital city through a food tour in Tallinn.
Luxe Northern Italy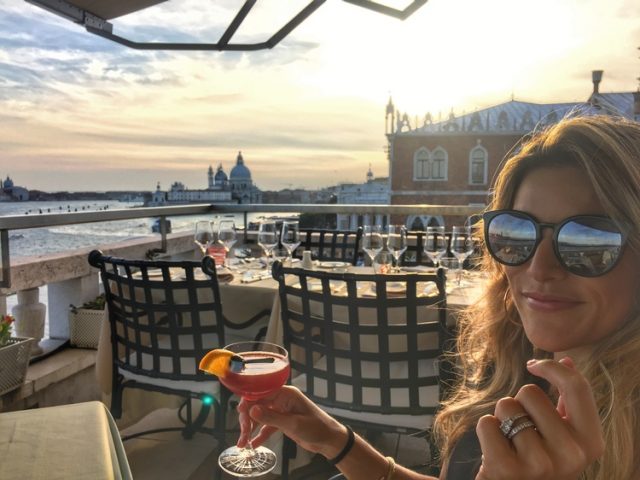 3You guys, plain and simple, you can never go wrong with Italy. It's probably my favorite country in the world – at least in my top 3 – as far as relaxing and inviting destinations go (Spain and South Africa also top that list). I'd been to Italy before on a few occasions (Rome, Tuscany and the Amalfi Coast) but had never been to Northern Italy. We spent two days in Venice that were utterly perfect, followed by three days at L'Albereta Hotel in Erbusco. After dealing with Hurricane Irma, the countryside relaxation felt like a breath of fresh air.
Read about our journey from Venice to Milan with our stops in Bergamo, Verona and more along the way!
Yachting in the British Virgin Islands
2My memories of the BVI will always be remarkable because of our boating expedition in the spring. Along with my parents, Scott, and my brother-in-law, we set off to explore Norman Island, Peter Island, Cooper Island, Salt Island, and Tortola along with two days on Jost van Dyke. We woke up to stunning new scenes and spent our days paddle boarding, snorkeling, and sippin' pain killers on the beach. Our friends in the BVI were hit hard by Hurricanes Irma and Maria and have a long road to recovery ahead – I'm so grateful for the memories we were able to create when we did. For those who are still considering visiting the BVI, know that tourism is of critical importance to many islands and that your tourism dollars really do help fragile economies recover.
For inspiration, read our British Virgin Islands itinerary – it's truly a bucket list experience!
An Epic Journey through Croatia
1Finally, where would this year be without Croatia? We spent the longest amount of time exploring Croatia and it was the anchor element for our month in Europe. We spent part time with family, part of the time a deux, and embarked on a whole host of adventures. It's no wonder we found it captivating in so many ways. I loved exploring Dubrovnik (it may be touristy, but that's not without reason), island hopping from Hvar, truffle hunting in Istria, visiting Plitvice Lakes National Park, and seeing the Italianate seaside towns of Rovinj and Porec. The trip was a bit marred as we worked through Hurricane Irma, but we were fortunate to all be together during that time, talking things through, and assisting in whatever ways we could from afar. Croatia is one place that I know we'll return to – there's too much to see, too much to do, and too many places we need to revisit with clear minds when we're able.
2017, with all of the challenges you brought our way, you brought some pretty amazing adventures, too! I can hardly wait to see what lies ahead for 2018 – looking forward to a great year!
What were your highlights from 2017?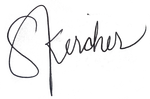 Check out my round-ups from 2016 and 2015 to see other places that we've loved!