It's 80 degrees and sunny in Anguilla, and its only the brief nighttime gusts that remind us that December is upon us. I've made it a tradition over the last few years to recap my year of travel, with favorite moments and experiences around the globe. It's always difficult to rank experiences in any way since they're all so different. How do you really compare Israel to Dominica or Kenya to Paris? Here is my best attempt at an ordered list – my top 10 travel moments from 2015:
A Maximized Layover in Panama City
10A quick two and a half hour flight from St. Maarten, my first brush with Panama City was on a layover on our way back from Honduras. With 36 hours in the city, we maximized our time with great meals, shopping, a visit to the fish market for super fresh ceviche, and rooftop cocktails. I was immediately impressed with Panama City's vibrancy, efficiency and modernity – a stark contrast to Honduras.
Read about our 24 hour layover in Panama City.
Delving into Colorful Old San Juan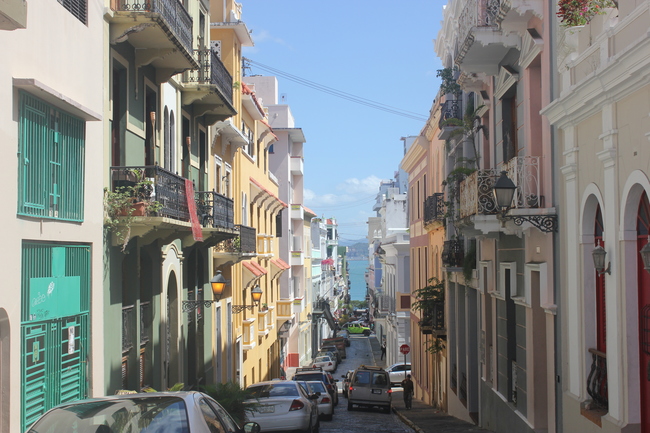 9In truth, San Juan and Panama City may very well be a tie for me. We spent longer in San Juan, having three days in Puerto Rico's capital, where we based ourselves in colorful Old San Juan at the charming El Convento. The shopping was a welcome change from Anguilla and the colonial feel was captivating. The beaches left something to be desired, but then again, who goes for beaches when they live in Anguilla?
Read about our first time in Old San Juan.
Keep reading to see the rest of my highlights from 2015!
A Jaunt to the BVIs + USVIs
8An ever-gorgeous region, I was introduced to the Virgin Islands in 2014 during our anniversary getaway. This time, we headed to St. Thomas with family for a five-day stint in August, and enjoyed a fabulously memorable day on the water, sailing to Jost Van Dyke and Sandy Spit. While I could do without St. Thomas as a destination generally, the region is stunning and a perfect place for a boating excursion.
Read about our day on Jost Van Dyke.
Celebrating a 90th Birthday in Las Vegas
7If I didn't already love Vegas enough anyway, add to it the fact that we were celebrating my grandmother's 90th birthday with many family members who hadn't been to Vegas before… it was better than I could have imagined. Great dinners, an incredible Cirque performance and an all around great time had by all in one of the US' most underrated destinations for multi-generational travel.
Read about our birthday trip to Vegas.
#SibTrip in Honduras
6To be honest, Honduras' beauty took me by surprise. I expected our resort to be lovely, but the breathtaking quality of the country's landscapes had my jaw dropping around every turn. Our time at Lago de Yojoa was an adventure-filled pursuit, and the coast's Punta Sal area had me convinced that we'd stumbled upon one of the world's loveliest untouched destinations.
Read about our #SibTrip in Honduras.
Exploring Rio de Janeiro, Brazil
5With the city bursting from the long stretches of beach, Rio is an absolutely stunning city. For many, it's an international favorite. Copacabana brings an iconic element, while the Ipanema and Leblon areas up the chic factor a bit for a night out. From Christ the Redeemer and Sugarloaf Mountain to a favela tour and hang gliding in Rio, we experienced a lot of the city's highlights in five days. I really, really liked Rio a lot. It doesn't break the top 5 for me in terms of international cities, but the experience – especially our time there with family celebrating Scott's milestone birthday – was an incredible memory!
Read about our time exploring Rio de Janeiro.
Exploring French & Spanish Basque Country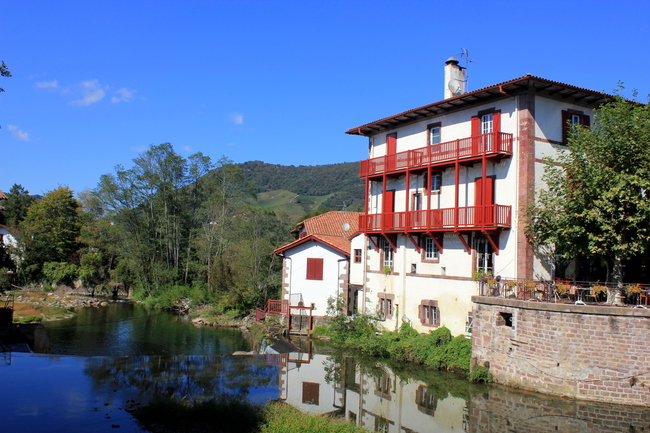 4I had been dreaming of Basque Country, namely San Sebastian, for years as a destination. In my daydreams, I neglected Pays Basque, the region's French side, which offers a totally different feel to the Spanish side. My daydreams were clearly missing a great facet of this incredible region. San Sebastian didn't disappoint but the French side also proved to be a charming surprise with its Beauty and the Beast-style towns that had us feeling like we had been dropped into a storybook. Experiencing the French and Spanish sides was the right way to do it for us, allowing us an opportunity to appreciate both for what they offered.
Read about our Basque Country itinerary to get a feel for our journey.
Sipping Vino in La Rioja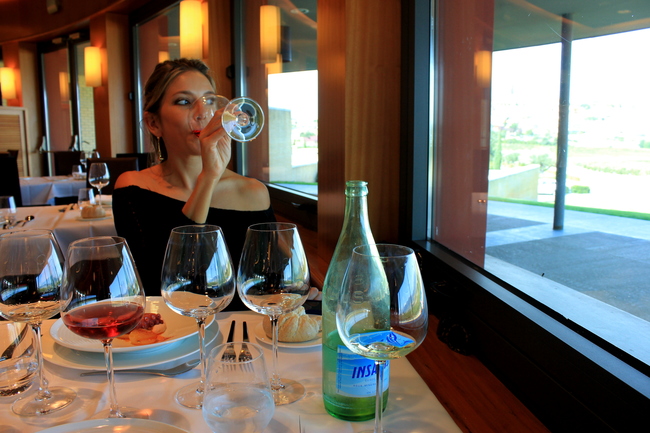 3Dare I say that our time in La Rioja perhaps evokes the warmest of memories from our Basque Country/La Rioja trip? It genuinely could be a tie between La Rioja and Basque Country, but La Rioja had me totally swooning with its rolling landscapes, rich red wine, charming towns and that perfect balance of luxe and approachable. It's a place I would recommend and return to in a heart beat!
Read about our experience wine tasting in La Rioja.
Iguassu Falls, Argentina/Brazil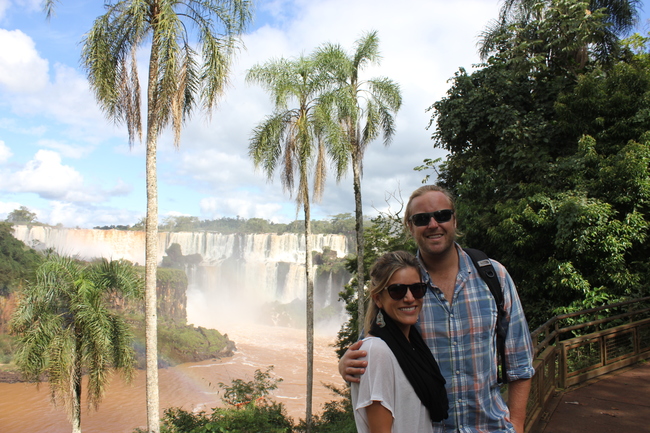 2Iguassu Falls, you had me at hello. I haven't been to Victoria Falls so I don't have anything to realistically compare this to, but I can't fathom a waterfall system more utterly astounding than Iguassu Falls. We spent time scoping it out from the Brazilian and Argentinian sides, and enjoyed three relaxing nights at Belmond's Hotel das Cataratas, the single best hotel property I have ever experienced. Our time there was absolutely amazing and the memories from those few days – walking under rainbows, helicoptering over the falls, sipping caipirinhas in the world's most beautiful bar – burn extra bright in my memory. A trip for the books! As far as sights this year, this takes the gold.
Check out our itinerary from Iguassu Falls and see 5 must-have experiences at Iguassu Falls.
Road Trip through Ireland
1I'm surprised by my #1 in that I wouldn't have imagined Ireland would have topped my list going into the year. With Basque Country, La Rioja, Iguassu Falls and Rio de Janeiro on our 2015 list, never in my wildest imagination would I have expected my best memories to come from Ireland. Yet our family trip in September was nothing short of spectacular for all involved. It exceeded expectations on every front. Dublin was the perfect intro to our eight-day adventure. The vibrant pub culture, the casual but cool nightlife, and the gorgeous architecture combined to create a perfect city scene that offered something for everyone.
After the first time I visited, I was astounded by how much I enjoyed the country, and this time around I felt exactly the same. The scenic drives of the country's southwest were out-of-this-world and everyone we encountered was remarkably friendly. It was a destination that simply felt easy for us; we immediately felt comfortable, and we each had an incredible time, all with our own unique highlights. It was the perfect family destination and the crown jewel of this year's travel!
Check out our Irish road trip itinerary and see the highlights.
---
I've mentioned this before when curating these personal lists: it's such a fun exercise to go through and recall highlights from the year and I think it's such a great thing for everyone to do. This year has flown by but we managed to fit a lot of great adventures into 365 days. My favorite memories have truly involved seeing amazing new places with loved ones. Scott and I can travel alone, and we do many times, but enjoying the experiences with others – friends or family – generally make the time spent so much richer and more memorable. I can't imagine having visited Ireland without my parents, Brazil without his parents, Honduras without my sister, or Basque Country without great friends. We are lucky to have had an incredible year and I'm so excited for what we have in store for 2016! Besides travels, I'm excited to unveil my new, re-branded site in a month's time. It's been a long time coming and I'm so happy to get to share it in January!
What were your travel highlights for 2016?
xo,