South Africa is a stunning country, with so much on offer to spoil even the most finicky of travelers. Beyond our cross-country journey from Pretoria to Cape Town aboard The Blue Train, we primarily stuck to South Africa's Western Cape with time in coastal Hermanus, vibrant Cape Town, and stunning Franschhoek. We stayed true to our style, choosing boutique properties instead of larger chains, and each of our accommodations suited us – and the destinations – perfectly.
Here's the inside scoop on where we stayed, and what made each place absolutely perfect for us.
The Birkenhead House · Hermanus, South Africa
We were spoiled from the start with a stay at the awe-inspiring Birkenhead House in Hermanus. I had to pry myself away when it was time to leave, convinced that it just could never get better as far as hotel experiences go. With just 11 rooms, the Birkenhead House melds the beauty of a luxurious and glam setting with the friendliest staff focused on providing the best in customer service. From the get-go people addressed us by name, and we felt pampered, impressed, and comfortable there instantly. By global standards, Birkenhead House provides a great value as far as luxe accommodations go. As far as South Africa goes, it's on the pricier side, but it's worth every penny. The hotel is all-inclusive which means that jaw-dropping breakfast spreads – with whatever breakfast cocktail or fresh-pressed juice of the day on offer – along with incredible lunch and dinner options are all included in the rate. A dazzling selection of South African wines and an impressive cocktail list are also at your disposal. The menus change daily and the focus is on locally sourced ingredients to highlight the incredible cuisine of South Africa. Food aside, the rooms, the lobby, and the location are utterly captivating. Set on Walker Bay, you can sip an earthy glass of Pinotage from the lobby or pool deck while overlooking the dramatic coastline and crashing water below. There are some places that just feel like perfection, and Birkenhead House is definitely one of those places.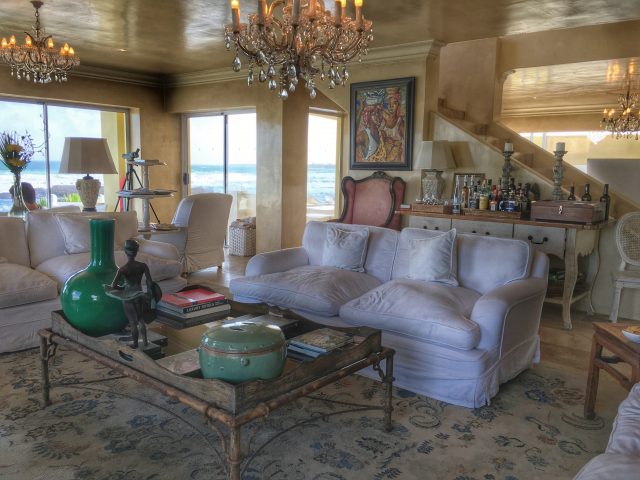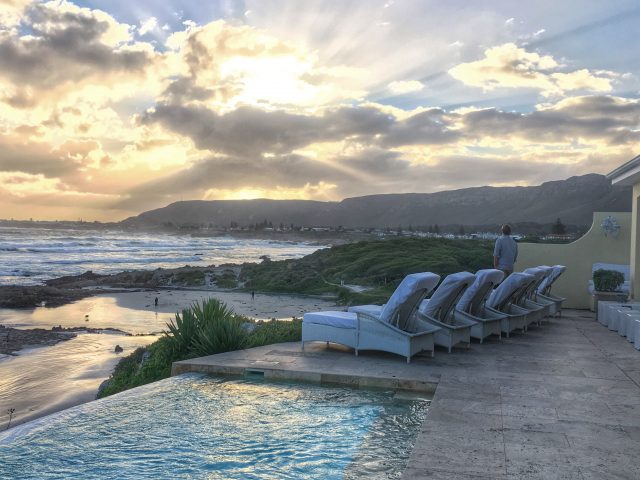 STAY: The Birkenhead House is located at 119 11th Street in Hermanus, about a 45 minute drive from Cape Town International Airport, facing Walker Bay. Rooms start at around $460 daily based on double occupancy during low season.
Check out my collection of The Wanderlust Effect Favorites, which now includes the Birkenhead House as my top choice for the Hotel Aficionado. ✨
POD Camps Bay · Cape Town, South Africa
When we were booking our time in Cape Town, we heavily debated between being in Camps Bay versus the V&A Waterfront. We asked people from the area what their preference would be and most leaned towards Camps Bay, with a few mentioning that we may be best suited to split our time with two days in each area. We ended up opting for Camps Bay and we were happy with that choice. The V&A Waterfront was a quick – and affordable! – Uber ride away for the days that we wanted to explore that area, but we found ourselves sticking to Camps Bay in the evenings to take in the pretty sunset views and neighborhood-y vibes. Camps Bay is home to a number of excellent hotels, but we chose POD Camps Bay, located on the corner of Victoria Road, the main drag. A modern boutique hotel, it was the perfect fit for what we were looking for with its comfortable surroundings, great amenities, friendly staff, plus an excellent breakfast to top it off (for the record, I pretty much lived on avocado toast for breakfast in Cape Town). The Hop On Hop Off bus picks up and drops off nearby in Camps Bay, plus there are acclaimed restaurants and swanky hotels nearby perfect for a drink (we had sunset sips at the Leopard Bar at the Twelve Apostles Hotel, plus a pre-dinner drink at Belmond's Mount Nelson Hotel).
STAY: POD Hotel is located at 3 Argyle Street in Cape Town's Camps Bay neighborhood, just steps away from Victoria Road, the main thoroughfare that runs parallel to Camps Bay beach.
In case you missed it, check out my post on how to spend a perfect day in Cape Town.
Akademie Guest House · Franschhoek, South Africa
When we shared with friends and guests that we were heading to the Cape Winelands during our trip to South Africa, a couple of guests originally from Cape Town urged us to stay in Franschhoek over Stellenbosch owing to its small town feel, stunning scenery and gastronomic draw.
No doubt about it, Franschhoek is a gem. Our day in Stellenbosch would lead me to believe that it's a great home base as well if you're looking to explore the Winelands, but we found Franschhoek to fit our vibe perfectly. The main street is lined with chic boutiques and incredible restaurants, perfect for strolling by day or night. We based ourselves at Akademie Guest House, a boutique property with a half-dozen rooms. Situated right off the main street, Akademie is a quiet and homey spot that feels more like an upscale B&B than a hotel. Breakfast is a doozy; a plate of fresh fruit, smoothies, yogurt, granola and coffee to start, followed by a hearty hot breakfast if you have room for it. In the evening, a cozy fireplace with comfy seating is the hub of the Akademie social scene with wines available, alongside of whisky and other after-dinner drinks.
We loved our stay at Akademie for many of the same reasons that we loved our stay at the Birkenhead House. In each place, we felt like we were part of a community; we chatted with other guests, enjoyed evening cocktails together, and we all shared our tales of our journeys to other parts of South Africa and beyond. Both felt homey and comfortable, in a really good way. In both cases, the hotel was more than just an accommodation, it was part of the overall destination experience.
In Franschhoek, there really are no large hotels; everything is small-scale, as it really should be considering the scope of the area. There are a wealth of great hotels available, B&Bs, plus some villa rentals for groups traveling together. For some unique Franschhoek accommodations, check out South Africa-focused AccommoDirect for inspiration for all budgets.
STAY: Akademie Guest House is located at 5 Akademie Street in the heart of Franschhoek on Akademie Street, just a couple of blocks off of the main thoroughfare. Rooms start at about $300/night during low season.
Heading to Franschhoek? Check out our journey – and video! – on the Franschhoek Wine Tram.
We had long looked forward to our journey through South Africa, and our 10-day brush with the country was the perfect first encounter with a place that we'll definitely be returning in the future. We're already brainstorming a return trip in 2018 with both of our families. A girl can dream, right? ✧
Have you been to South Africa before? Which hotels would you recommend?