From Aswan, it's about a four hour drive to the Sudanese border, and that's precisely where we were headed when we disembarked from our five-day Nile River Cruise aboard Nour el Nil. Just before you reach the border, in the land long-considered Nubia, sits Abu Simbel, one of Egypt's most famous temples which draws travelers from all over to take in the impressive sight.
And impressive it is. It must be to be worthy of a three-plus hour drive each way for a day trip from Aswan. To get there, many people drive (rather, have a driver); historically as part of a caravan which was flanked by police escorts on either end to ensure the safety of visitors making the passage. During our journey in September 2018, we went without a caravan as they recently largely stopped that practice. There's an airport at Abu Simbel but the flights from Aswan to Abu Simbel are extraordinarily expensive – and based on the feedback we heard, the flights can be unreliable – so a driver generally makes more sense to make the trip.
Most drivers will suggest departing quite early, usually around 6AM if not earlier so you can arrive early enough to avoid the heat of the day. We did just that, and had our driver collect us from the dock at Aswan where we had spent our final night aboard Nour el Nil. From there, our driver jetted us down to Abu Simbel, while our guide gave us a bit of history along the way.
If you've heard the term 'Nubian' before, this is where it originates. Historically the land between Southern Egypt (Aswan) and Northern Sudan (Khartoum) was considered Nubia, where the population physically seems a true blend of Egyptian and Sudanese. It's the area where the Middle East seems to melt into Africa and it's a unique region to experience within the borders of Egypt.
"It's the area where the Middle East seems to melt into Africa and it's a unique region to experience within the borders of Egypt."
We arrived at Abu Simbel somewhere after 9AM, at a perfect time where we seemed to have missed a large tour group that had already completed their tour, but early enough to have missed other visitors that were coming in for the day. While we were there, we were the only people in sight for the majority of our exploration.
Abu Simbel is comprised of two different temples, both carved into rock faces (similar to the Treasury in Petra) and both constructed under the reign of Ramesses II. When you initially approach the site, you'll see the Great Temple, a temple with four statues of Ramesses II in front. Further on, there's a smaller temple dedicated to Ramesses II's favorite wife, Nefertari, with a series of statues gracing the facade. The inside is smaller but the outside is equally grand and impressive. You're allowed to enter both temples but photos are only allowed with a photography ticket which you can by at the entrance.
The interiors are impressive with carvings and paintings from Ramesses II's reign, but the exteriors are really the most photogenic piece. If you arrive at the right time, you'll have the place to yourself for some incredibly special photos.
The temples are incredible feats. First and foremost, let's talk design. Aesthetically, the carvings are spectacular, but the grasp of engineering, astronomy and mathematics is also mind-blowing. When you enter the Great Temple there are four statues residing inside. These statues are illuminated by the sun on two particular days each year: the day of Ramesses birth, and the day of his coronation. One of the statues inside, the statue of Ptah, remains dark while the others are illuminated. Growing up the majority of us learned about how impressive the Ancient Egyptian empire was in terms of their grasp of math, engineering, design, astronomy, medicine, etc., but when you're seeing it all first-hand it can be a challenge to remind yourself that this is real. THIS IS REAL. Sometimes it all feels a bit Disneyland-esque because there's a surreal quality about seeing these sites in real life.
The second wow is a more recent one. With the creation of Lake Nasser due to the Aswan High Dam, the UNESCO-rated temples would have disappeared as the lake formed. To save the temples of Abu Simbel, they were painstakingly moved from their original location just far enough from the lake to not be impacted by the water. They remain in their new position today when you visit, moved from their original home in the 1960s. Everything was meticulously kept intact during the transition. The sun still shines in two days a year but has been offset by a day due to the move.
Is It Worth It?
The real question that you're probably asking yourself if you're considering making this trip, especially if you're dealing with time constraints like we were: is it worth the trip? You'll spend about six hours in the car driving to and from Aswan and effectively dedicate the whole day to Abu Simbel. For us, that was making the decision to either spend the full day exploring Aswan or going to Abu Simbel for the day. We couldn't do both given our time constraints. In the end, we chose Abu Simbel because it's one of the must-see temples in Egypt and we felt like we'd regret not going. Aswan ending up being an utterly charming and gorgeous city and while we wished we would have had more time there to take it in, I think we were ultimately happy to have made the journey to Abu Simbel. Keep in mind that we booked this with Real Egypt Tours, and it was by far the most expensive tour of our entire time in Egypt (about $220 for the two of us). Generally, I'd say we were happy with our decision to make the journey, though I did wish we had more time in Aswan. After seeing so many impressive temples already in Egypt (and having had visited Petra in Jordan a few years prior), I don't know that it brought the jaw-dropping quality and sensation that we felt seeing some other temples, purely because we'd had a bit of temple fatigue at that point. That being said, I know I would have regretted not visiting if we hadn't made it! In the end, I think that given the choice of a day in Aswan or a visit to Abu Simbel, visitors to Egypt will feel that the journey to Abu Simbel is worth the time and effort of getting there. For us, it was a great ending to a pretty spectacular journey through Egypt.
---
Have you been to Abu Simbel or is it on your wish list?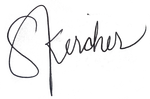 Like the travel style? Shop the outfit here:

Planning for Egypt? Read more from my Egypt series: