Visiting Luxor Temple and Karnak Temple
Let me start by saying that we didn't visit Luxor Temple and Karnak Temple on the same day. Both are temples in Luxor and some guidebooks will suggest pairing them together in a single day if you're particularly crunched for time. If time permits, I'd do them on two separate days to help compartmentalize what you're seeing and to add some relaxation to balance out your days. I said this on my previous posts about Egypt, but it gets hot during the days (105°F or more sometimes) so being outside for the entire day can be a bit much. If you have to visit both in a single day then by all means, they're both worth seeing and totally doable with timing. I'm sharing these in a single post because both Luxor Temple and Karnak Temple will be on your radar if you're visiting Luxor. Both are wonderful and absolute musts for those interested in Ancient Egypt, and Karnak Temple in particular is one of Egypt's most famous sites. Below, I'm sharing more on each, plus some practical information for both temples in Luxor.
Luxor Temple
After a late night (delayed) flight in from Cairo and a 3AM bedtime, waking up early to be the first visitors to Luxor Temple seemed like a far cry from reality. When we headed out the door around 10:30AM I was certain that we were going to be dodging tourists left and right to find our pieces of serenity at the temple.
Not the case.
Even at 11AM, there were relatively few tourists at Luxor Temple — and that was with a bus tour there! There's a weird mix of emotions seeing Egypt in this state, to be honest. From a personal point of view (a selfish one), I was so grateful to have these sites practically to ourselves. We were stunned to be walking around the Valley of the Kings and temples in Luxor with so few other visitors in sight. On the flip side, how can these places with such rich history have so few visitors? Guides shared with us that there used to be lines to get tickets for these iconic spots; now you'd see nothing of the sort, which makes it difficult for those whose livelihoods depend so critically on tourism. All of that is to say yet again, go to Egypt now! We felt totally safe and I really believe it's only a matter of time until tourism picks up again. Anecdotal evidence and stats suggest that so go while you can have these amazing places to yourself!
You'll be greeted by an obelisk and grand statues that welcome you down a long pathway. If you want insight and a better understanding of how the temple functioned (e.g. how each area was used) go with a guide. One thing that's lacking in Egypt all around is documentation for tourists. They'll give you a ticket when you enter, but no map or way to guide your experience at the site, which makes it hard to really understand the use and importance of a space without having a guide to direct you. We went without a guide and just took the time to admire the architecture and the carvings. If it's your first time to Egypt like it was ours, there's something special about that… just admiring and absorbing without necessarily having a lecture simultaneously (don't get me wrong – I love the lectures, too). There are plenty of moments that you'll just want to enjoy taking in paintings and hieroglyphics without a timeline.
There's a little 'outdoor museum' at the Luxor Temple as well, but let's be real – isn't this entire thing an outdoor museum?! I mean, exploring the entire city of Luxor is like walking through one grand open-air museum, and you'll feel that every step of the way.
The temple is extremely photogenic so bring your camera and expect to be snapping away like crazy at every turn. Keep in mind that if you ask someone to take a photo of you, you should expect to tip them. Allocate a couple of hours for exploration, though you may need more if exploring with a guide.
At the entrance of Luxor Temple, or exit depending on how you look at it, you'll be greeted by the Avenue of the Sphinxes, a long sphinx-lined outdoor corridor that was originally designed to connect Luxor and Karnak Temples, running about 1.5 miles. If you're venturing to Karnak Temple on the same day as your visit to Luxor Temple, you can head down the avenue. You'll see that excavations are still going on… crazy, right? After all these years, archaeologists continue to uncover pieces of history and it's fascinating to see it all happening around you while you're there.
When you're done with the Luxor Temple, you can also check out the Luxor Museum. It's an indoor space (read: air-conditioned and comfortable) and does a nice job displaying some treasures from the region. You can spend about an hour there before heading back to your hotel to enjoy some of Luxor's ever-present sunshine.
Entrance Fee for Luxor Temple: 100 EGP (about $5)
How to Get there From Your Hotel: If you're staying on the East Bank, you can walk to Luxor Temple or opt for a taxi or kalesh (horse-drawn carriage) if you're willing to negotiate
Karnak Temple
Walking around Karnak Temple feels like the world's coolest Indiana Jones photo shoot. There's one jaw-dropping scene after another, and you'll be absolutely dwarfed by the scale of everything on the compound. Karnak Temple is massive. It's the second largest temple compound on the planet so let's use that as a starting point. It's one of Egypt's most famous and it's fantastically grand with its carved facades and statues decorating the plot. We commonly refer to Karnak Temple as a temple (like as in a single temple), which is part of the reason the idea of what it is becomes a bit muddled. It's more accurately referred to as Karnak Temple Complex which gives you a better understanding of the scope. It's not one temple, it's 22 temples, chapels, pylons and other structures that create this grand complex, and it's set over 60 vast acres.
Don't worry, you're not going to be off exploring 60 acres so you can manage your time accordingly. Most of what you'll see is confined within a much smaller space with plenty to keep you mesmerized for hours. For photographers, it's a dream, and you can't help but fall into photo shoot mode just walking in. We went early in the morning, arriving at the complex as the first visitors of the day. Our goal was to wander around to begin with to capture some gorgeous images before other tourists descended on the place. Instead, we had a number of tour guides pitching their offerings and I felt like not supporting them wasn't really an option knowing what a rough patch they've had with tourism over the past 7 years. We ended up hiring a guide for a brief 30-minute intro to Karnak Temple (about 5€ for this service) before going about it solo. To be fair, a guide is a great investment if you really do want to better understand Karnak Temple Complex in all of its glory and complexity. If you really do want a tour guide for the full history, a few hours is probably a better investment as thirty minutes will fly by!
Karnak is interesting because the structure wasn't built by a single pharaoh. Karnak Temple Complex involved contributions from many pharaohs who left their marks in different ways. You'll see a range of cartouches on the wall, a spattering of color in places where the stone has escaped the sun, plus intricate carvings relaying history and religion.
It's also worth noting that Karnak Temple offers a Sound & Light Show. We did the Sound and Light Show at Philae Temple in Aswan which we found fairly interesting. The show can be a bit much – it's basically narrated history and colorful lights for about an hour – but seeing the temples at night is really the draw. At Philae it was pretty incredible seeing the temple lit up under the night sky and I imagine the same would be true in Karnak. If anyone's been, please feel free to leave your thoughts below, too! One thing I will note about the Sound & Light Show is that it's likely worth waiting to buy while you're in Karnak. When we were in Aswan for example, our entry fee for the temple and show was around 250 EGP (about $12.50). That same ticket was for sale online for $25 – $35, and based on our experience there was no real worry about it selling out.
Cost of Entry: 150 EGP (about $7.50)
Read more about our adventures in Egypt.
Honestly, even recapping our moments in Egypt has me pinching myself a bit. Egypt was my ultimate childhood dream as far as travel destinations go so being there in person was a bit surreal!
Anyone else out there been dreaming about a trip to Egypt?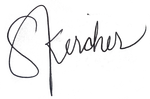 Like the travel attire? Shop the post here: