Affordable Luxury Travel using Points + Loyalty Programs
Being a warm weather lover, I can't complain about the climate in the Caribbean (even if some days are a bit swampy). The only time I ever crave crisp days and cold nights is in the fall, as we transition into the holiday season. There's something about being able to bundle up, sip hot chocolate (or, ahem, mulled wine), and sit by a fireplace that evokes a sense of the holidays; at least the holidays of my youth. A few years ago we visited New York for a pre-Christmas getaway to get in the holiday spirit and this year we started brainstorming a quickie getaway for a holiday fix before our busy season is in full swing. We made a promise to each other to be a bit more cognizant of travel spending after our month in Africa (worth every penny, for the record), so we accepted the fact that we may have to stay closer to home with a trip to a neighboring Caribbean island (narrowed down to Guadeloupe or Nevis).
Both Guadeloupe and Nevis would be great, don't get me wrong, but neither are the right fix for someone wanting a wintry, Christmas-inspired getaway.
Despite the cost of international airfare, we didn't want to discount other options. We looked at Charleston, New Orleans, Paris + Strasbourg, Chicago, Quebec; somewhere that we could go using points with limited out-of-pocket expense for a Christmas escape.
After weeks of perusing, researching and weighing our options, we finally found the perfect balance with a trip to Montreal + Quebec City. I've talked before about how valuable I find the points game with strategically used credit cards (you can read about my Holy Trinity of travel credit cards) and I stand by that, especially when it comes to securing affordable luxury travel experiences. Our upcoming trip to Quebec is the ultimate example of how we were able to use expiring credits, points, plus loyalty programs to wrap up an awesome four-day getaway without breaking the bank — and for less than a trip to Guadeloupe or Nevis.
Flights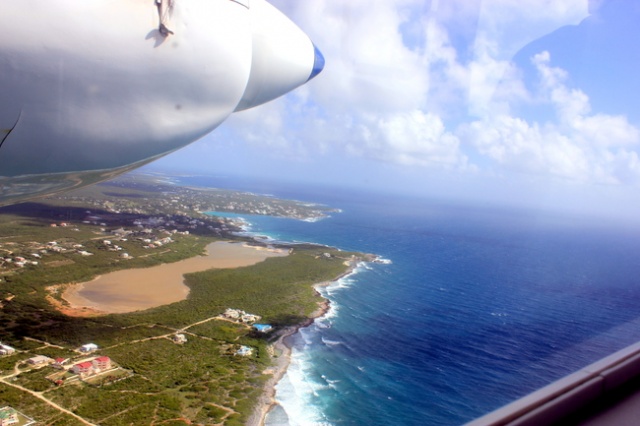 We originally planned on going to Quebec City + Montreal last year, and due to a devastating family situation, we ended up cancelling our trip and instead went back to San Francisco to visit Scott's family. We had no issue getting our deposits back on the hotels, but had accepted the fact that we would lose our airfare. Fortunately for us, WestJet offered us a credit for future travel, to be used within a year. We used a portion of that credit earlier this year during our trip to Toronto, and still had around C$700 left to spare.
With the credit expiring at the end of November, we opted to use that remaining credit on our return flight from Montreal to St. Maarten on West Jet (choosing the least expensive day to fly), spending C$616 for both one-way tickets. We had to pay for our seat selection (C$40 for both of us), and WestJet credit couldn't be used for that portion of our booking.
For our flight to Montreal, we looked at American Airlines and Copa Airlines, both of which provide us the opportunity to use points (Chase Sapphire points transfer 1:1 to United, a Copa Airlines partner). We kept an eye on the flights, checking multiple times per day to see if they would fall into the Saver Award bracket – the lowest points tier, only available on certain days and for certain flights – for points booking. Luckily for us, the flight price dropped for points bookings and we were able to secure our one-way tickets from St. Maarten to Montreal via Panama City for 17,500 points each + $107 in taxes for both of us (normally 37,500 points each + taxes).
TIP: The Chase Sapphire Card allows for great 1:1 transfers on United (along with many other airlines), which can be used to secure flights on other Star Alliance partners. The Saver Award represents a serious savings over traditional Economy fares when it's available, just keep an eye on the routing!

Total Spent on Flights: $137.00
Hotels
Though our day time hours are skewed more towards spending time in Quebec City, we're splitting our time with three total nights in Montreal and two nights in Quebec City. In Quebec City, we explored lots of boutique options last year, which are typically our go to, but we couldn't pass up on Château Frontenac, the iconic hotel that is billed as the most photographed hotel in the world. Last year, we were prepared to splurge at around $300/night on the hotel, and assumed it may be in that range again this year.
Not the case. This year we're opting for a pre-Christmas week that's traditionally slower in the tourism industry (which is why we're able to go in the first place!), which allows for some more reasonable rates. For Château Frontenac, we paid $125/night + taxes ($288.40 total for both nights).
In Montreal, we're spending 3 nights, one of which is a quickie overnight after a midnight landing and before an 8:30AM train to Quebec City. Our goal that night was to choose a reasonable hotel with a location near the train station for easy access. We found a great property for $92/night + taxes ($109.96).
For our final two nights in Montreal, where we'll actually be out exploring the city, we opted for Place d'Armes, a hotel that came highly recommended by guests of ours who frequent the French Canadian city. I've mentioned this on my Hotel Insider guide previously: direct bookings are always beloved by hoteliers, and we try to book direct when the situation is right. That being said, we use Hotels.com when we're not booking direct so we can enjoy the free night as our reward. We had two free nights in our arsenal, both at decent values (one at $185/night and one at $191/night), and we were waiting for the right circumstance to use them. We opted for an upgraded room at Place d'Armes, with our nightly totals coinciding perfectly with the credit that we had available. As a major bonus for us, we were allowed to use both of our hotels.com nights for this stay (I believe this is a recent change as I recall in the past only being able to use one free night per stay). We ended up essentially paying for taxes only, $71.31 for both nights.
TIP: If you're booking direct with a hotel, ask about specials available that may not be advertised. Generally speaking, hotels prefer direct bookings and occasionally offer discounts or perks for direct bookings (e.g. included breakfast, resort credit, etc.), which can represent a great value.
Total Spent on 5 Nights' Accommodations: $469.67
Other Costs
Beyond accommodations and flights, we had one other expense to think of from a logistics point of view: getting from Montreal to Quebec City. Ideally we would have flown into QC or out of QC but there weren't any flights available that worked for that scenario. Flying in and out of Montreal, we booked roundtrip train tickets on VIA Rail to get from Montreal to Quebec City and back ($112 round trip for both of us). The train journey is slated to take around three hours each way, but I'm a sucker for train journeys, and watching the wintry Canadian landscape go by is a selling point for me!
We'll be dining out when we're there (choosing where to dine was a challenge considering all of the great options in both Montreal and Quebec City), and those costs are not included in this. That being said, with the CAD/USD exchange rate currently, even dining out at great restaurants represents a decent value as compared with similar restaurants in major US cities (or in Anguilla for that matter).
TIP: Before booking, we always look at neighboring airports that make sense for travel, and then investigate other travel options for getting from Point A to Point B. In this case, flights to/from Quebec City were either far too expensive or made zero sense in terms of routing. A pre-booked train ride at the lowest fare rate allows us to get to Quebec City, check out the landscape, and save time and money getting around. Rome2Rio is a great site that provides tips for getting to your final destination including using planes, trains, taxis and more.
Grand total for 2 people (R/T flights, 5 nights' accommodation + R/T train fare) : $718.67
Admittedly, as a Caribbean resident born and bred in California, I'm probably not prepared for the weather (looking at it in Celsius is even scarier) but I'm very ready for some mulled wine, Christmas markets, cozy fires, and major holiday feels. ❄️
Have you scored deals using points + loyalty programs? Also, for anyone that's been to Quebec City and/or Montreal, I'd love to hear about your favorite spots during the winter!