People often ask how we can swing so much travel and I'm quick to tout the benefits of strategically chosen credit cards in making getaways more feasible. We literally save thousands of dollars per year on flights and accommodations, and if I weren't such a stickler about getting the greatest return on each point, we could use our benefits for car rentals and train travel, too.
I've met fellow credit card hounds who really understand the 'game' of racking up points and using them to maximize impending escapes, but many times when I mention which credit cards we use and how far the points can truly go, people stare wide-eyed, either in awe that we're able to do this or in awe that I have spent so much time learning about points systems across the board (it honestly becomes a bit of an obsession).
[Tweet theme="basic-white"]From first-class flights to luxe accommodations, well-chosen credit cards can help you travel the world for free.[/Tweet]
I'll never spend too much time talking about the best uses of points on my blog because there are professional bloggers out there who provide all of the information you'd ever want to learn, plus some (see The Points Guy, Nerd Wallet and Million MIle Secrets, amongst others). They'll all give you the run down on a variety of travel credit cards, but for me – and for many other travelers who bank on using accrued miles – there's a Holy Trinity of credit cards that are especially useful for international jet setters.
American Airlines AAdvantage Executive World Elite | For the OneWorld Flyer
Truth be told, I don't love American Airlines. Generally, I think the planes are just okay and the while the customer service is generally pleasant, the services themselves are visibly a bit cut back for the customer. That being said, One World Alliance has the best offerings for us since there are endless options for destinations around the globe. With major carriers like American Airlines, British Airways, Qatar, Royal Jordanian, Cathay Pacific, and others as part of the line up, we're pretty much guaranteed decent flight routes around the globe. Plus, I honestly think that American's point system is a very reasonable and somewhat simple point scale that is easy to digest for most travelers. They operate on a high season/low season schedule for different regions, with set rates for standard vs. saver fares in economy, business, and first. For deal seekers, you can fly within the US including Hawaii, Alaska and parts of the Caribbean, for as low as 12,500 points each way during low season (25,000 for first).
While American's point system recently underwent an overhaul, the American Airlines Citibank Executive Card makes it easy to earn points on your AAdvantage account and can offer some excellent start-up bonuses. When we signed up, they were advertising a 50,000 mile sign up bonus (a great option considering it's often around 30,000), but after reading about a lesser-known 100,000 point start-up bonus option, I called in and chatted with a rep about what was available. As fate would have it, the 100,000 point option was still available with a $10,000 spend in a 6 month period. We were in the lead up to our wedding so racking up the necessary expenses was doable, and fortunately earned us a hefty number of points towards future travel. That 12,500 each way low season fare I mentioned? You could get four round trip flights within North America using those bonus miles. If you choose your destinations wisely, you can eek out some serious value with far-flung destinations and second-tier airports within the system.
With the AAdvantage Mastercard, you'll earn 1 point per dollar on your purchases, double points when you book an American Airlines flight using the card. You also get access to the Admiral's Club when you travel, which is a major bonus for us (normally $50 per person) since we typically try to use the lounge when our layover is long enough. When you spend $40,000 or more per year on your card, you get a 10,000 qualifying mile bonus, too, which gets you a bit closer to your upgraded status (25,000 miles needed for Gold).
How We Use our AAdvantage Points: We've used our miles many times for roundtrip flights to and from the US from St. Maarten, this is especially great when we can score those 12,500 point fares. Most recently (I'm extra proud of this), we used our points to score our roundtrip flights to Africa (into Kigali and out of Cape Town) using a combination of American Airlines and Qatar Airways for 87,500 points each way in business/first class (37,500 for economy), and about $145 in tax per person. Economy fares alone would have cost us around $3,000 round trip with our dates and routes, so we ended up scoring big on this purchase!
A tip on how not to use your AAdvantage points? When flying Transatlantic, try to avoid British Airways when possible. Their taxes make the value of points drop hugely (e.g. taxes for SXM to Cape Town flying BA would be over $800 R/T; it was way less using Qatar instead). Many times these flights aren't available online so be sure to do the leg work and call in when you find a route that works – it can be a huge savings and a better airline option!
Chase Sapphire Preferred | Flexibility for the Globetrotter
If I were allowed a single credit card that I could use to accrue miles, it would be the Chase Sapphire Preferred card. Hands down, it's the best card available for globetrotters with great point conversions, no foreign transaction fees, built-in travel insurance, etc. I've had nothing but wonderful experiences with the team at Chase; they're quick to call if they think something is potentially fraudulent and they FedExed me new credit cards to Jerusalem when mine had to be cancelled unexpectedly.
Chase transfers 1:1 to a host of airlines including United, British Airways, Southwest, and others, along with a handful of hotel chains. Plus, the signup bonus provides a great base. When we signed up, we earned a 40,000 mile bonus with a $5,000 spend in the first months of joining.
In terms of earning, all purchases earn 1 point per dollar, with 2 points per dollar on travel and dining, and bonus points earned if you shop through the Chase portal where hundreds of stores are easily accessed (I've earned 5x points on Nordstrom and Sephora orders before just by going through the portal first). Additionally, while it's hard to put a real value on this, the built-in travel insurance represents a solid value for travelers. If you charge a car rental and deposit on your Chase card, you can decline anything but extra basic coverage. During our road trip in Ireland, this represented a savings of literally hundreds of dollars.
How We Maximize Chase: Living internationally (specifically in the Caribbean), we find that transfers to United are the most valuable because of United's partner airlines with Star Alliance. In the US, Southwest would likely have been a valuable transfer partner, but with St. Maarten as our nearest major international airport, being able to fly United or Copa (one of United's partners) is a godsend. Traveling from SXM to anywhere in Central or northern South America falls under the lowest tier for point transfers with their Saver option, only 10,000 points each way or 20,000 for business class when it's available. We've traveled in economy and business class using points and have continued to be impressed with Copa's service on every route. We'll also being using our Chase points on South African Airways on an upcoming flight from Kigali to Johannesburg (17,500 per person one way + taxes instead of a roughly $500 one way airfare per person).
SPG Preferred American Express | For the Hotel Connoisseur
In the points community (yeah, it's a thing), Starwood points are widely considered to be the most valuable since they're the toughest to accrue. As with any point system, you have to understand the true value of a given point. A bonus of 100,000 points sounds great, but if it costs 100,000 per night to book an entry-level room at a basic hotel then is the value really there? With SPG points, there's a wide spread, from properties costing 2000 points a night for a free night to super luxe properties in exclusive destinations valued at 30,000+ per night. In between those two extremes, there are some incredible values to be had – I'll share my favorite SPG values in a forthcoming post – especially in the Category 3 and 4 tiers.
You'll earn points for each stay at a Starwood property, plus bonus points for booking with your SPG Amex and further bonus points if you carry any SPG status (made easier when you're approved for the card). Of course, the real key – as with any card – is the initial bonus that fast tracks you to free stays. If you keep an eye out, there are some exceptional signing deals for a boost, some up to 35,000 points (standardly it's around 20,000 – 25,000 points). In our case, a $3000 spend in 3 months earned us a 30,000 point bonus, which could score us getaways like 10 nights at the Le Méridien Angkor in Cambodia (3000 points per night) or 3 nights at Le Meridien Fisherman's Cove in the Seychelles (10,000 points per night).
The biggest question mark now lies in how the points will be affected with the Marriott-Starwood merger, but in the meanwhile, the current value of Starwood points in mid-tier properties can be exceptional.
How We'll Use our Starwood Points: Stay tuned for an upcoming post with some of my favorite Starwood values to be had across the board. Views on points spending will differ depending on how you personally value your points and how often you travel, but I'm all about getting as much value out of each point as possible. Generally speaking, this means you shouldn't even consider using points if they're valued at less than 2.5 cents per point, but great value is really above 4 cents per point. For a really strategic use of points when you have enough to do something but not quite enough to really score the getaway you want is the Cash + Points option, when available. In this scenario, you operate on a co-pay system, where you pay a portion of your stay in points, and the remainder in cash, which will help stretch your points further and potentially bring a wow property within reach.
There are other cards that bring their own value to the plate, but I've found that we have a fair bit of buying power with the combination of these three cards. Our American Airlines Citibank card is for use around the globe, with the exception of Central and South America. Our Chase Sapphire card has scored us great deals for travel within Central and South America, along with some stints further afield (e.g. first class to Vegas for 30,000 points) and with strategic use on partner airlines (e.g. our Kigali – Johannesburg stint). Our SPG card is our go-to for hotel stays. As a rule, we don't use our AAdvantage miles or our Chase Sapphire Points to purchase room nights since generally we've found better value using points for flights. In actuality, if we limited ourselves to two primary getaways per year, we could travel entirely free (with the exception of taxes) using airline miles and SPG points. I was always wary of credit cards growing up – it was instilled in me at a young age – but if you're responsible about paying off cards monthly (we're diligent about not carrying over too much of a previous balance) and have the credit to qualify for some of the more useful cards for point accrual, credit cards can be a great tool to help make travel more feasible and more enjoyable!
What are your go-to credit cards for travel? Any that have provided exceptional value for globetrotting?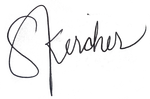 Interested in learning more about how to use credit cards to maximize travel? Check out US News & World Report's 2017 survey + information on travel credit cards. Some links in this post may be affiliate links. If you click through one of these links, I may earn a small commission at no extra cost to you.