They say that returning home after being away can be a stark reminder of how you have changed while the world around you has remained mostly untouched. I think there's truth to that, and I've felt both the negative and positive effects of that after living internationally for 20% of my life.
As a child, Tahoe was one of our go-to getaways. Just an hour and a half north of our home in Sacramento, we spent winter days sledding and throwing snowballs, learning to ski on Tahoe's south shore, and summer days grilling near the lake. One of my uncles, an avid traveler who was born and raised in the Mediterranean, always told me that he'd been around the world and he knew few places that were more strikingly beautiful than Tahoe.
I never believed that for a second. I knew that the world was big and there were most certainly places far more beautiful and interesting than Tahoe. To me, Tahoe was normal. Didn't everyone grow up with a neighborhood alpine lake?
Fast forward a couple of decades after that conversation with my uncle. I've visited lakeside towns on Lake Atitlan in Guatemala, watched toucans as we rowed across Lake Yojoa in Honduras, survived a perilous crossing of Lake Kivu in Rwanda, and cruised Loch Ness in the Scottish Highlands. Each time we'd visit a lake, Lake Tahoe would be the standard by which other lakes would be compared and contrasted.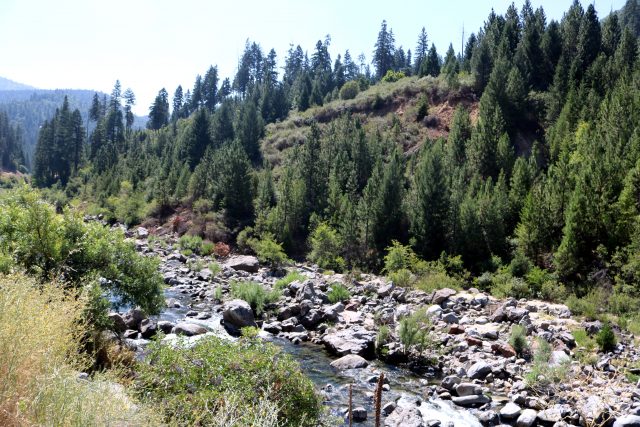 Living in the Caribbean, I sometimes daydream about those crisp mornings on Lake Tahoe and the lazy lakeside lunches. This weekend I surprised my grandmother by journeying back to California for a weekend escape to Tahoe. We wound up Highway 50, the same road that we took growing up, and reminisced about the little roadside spots that we used sled down during snowy winter weekends. My mom drove slowly as we steadily followed the twisty turns that lead to the south shore, and we stopped and gazed as the lake came into view. To be honest, I can't remember a time when we stopped at any of the view points during our drives to Tahoe in the past. Each time we drove as if were on a mission and rarely did we enjoy the simply beauty of the journey. This time I harassed my mom from the back seat around every turn, 'Can you pull over at the next stop? I want to take a photo!', as if I'd never seen the view before. One such stop was Inspiration Point, an aptly named vista that would inspire even the most disenchanted with the outdoors. Not only was I inspired, but my parents found themselves feeling the same. They'd never seen the lake from that angle, with the tiny island surrounded by sparkling water and dramatic cliffs.
You know what? My uncle was right. It took traveling the world and seeing new places – places that I often daydreamed about growing up – to realize that what we had right in our own backyard was something truly special. In the summer the sapphire-toned lake glimmers in the sun, surrounded by pine trees and rugged boulders. In the winter it glistens with snow, thick and powdery and perfect for crafting snowballs and making snow angels. I had to go away, move away, live away to really appreciate the beauty of this place that was my backyard for so long. Experiencing it with family this weekend, even for three short days, was extremely memorable and worth the 17 hour trek involved in getting there.
We rented a two-bedroom condo in Incline Village (you can find great spots on Airbnb and get $25 through this link) and based ourselves there for a weekend of exploring and relaxing. Even for my parents who live just a couple of hours away, it was a reminder that to experience something new and get away doesn't always talk a long-haul flight and a padded bank account; it just takes prioritization and desire. We had a long lunch lakeside, experienced the Lake Tahoe Shakespeare Festival for the first time (more on that in an upcoming post!), grilled in, soaked up sun at the beach, tried our luck at the tables and slot machines, and enjoyed lazy mornings with coffee and breakfast around the table.
There is nothing like returning to a place that remains unchanged to find the ways in which you yourself have altered. – Nelson Mandela
Going back now, I find that I appreciate the beauty of Northern California so much more than I ever could have growing up. There's no doubt that my world has gotten much wider and my perspective much broader in the years that have passed since those childhood trips to the lake. For as much as travel makes us appreciate diversity, new places, fresh experiences and different cultures, I think it also allows us to learn more about ourselves and appreciate our own slice of the world a little more, too.