Sherlock Holmes at Sand Harbour
Let's be honest: when a theatre stage is nestled along one of the world's most beautiful lakes, the setting alone is enough to capture an audience. Positioned perfectly on idyllic Sand Harbour with the rugged Sierra Nevada mountains serving as the backdrop, there are few arenas that can compare with the natural beauty of this outdoor theatre. After years of visiting Lake Tahoe, we were on a mission to do something different this time around and settled on the perfect solution: The Lake Tahoe Shakespeare Festival.
This summer the festival is offering two plays: Love's Labour's Lost for those set on taking in a true Shakespearean play, plus The Hound of the Baskervilles, the Sherlock Holmes mystery that we opted to see during our time on the lake. The plays start at 7:30PM but gates open a couple of hours before the start time, allowing guests ample time to settle in, enjoy the view, and dine and sip while the sun goes down. For those driving in, parking is free to theatre-goers.
Celebrating its 45th year of lakeside productions, all elements – from dining to seating to the play itself – have been fine-tuned over the years to create a whimsical and inviting atmosphere for theatre-goers in the area. One of my biggest questions with the 7:30PM start time: what do we do for dinner?!
They've thought that through, too, of course. Shakespeare's Kitchen is the festival's answer to the food conundrum, serving up everything from cheese plates and salads to tacos and burgers. Plus, their bar is turning out festive drinks like pomegranate margaritas and mango mojitos, all with theatrical monikers and all at reasonable prices (think $9 – $11 drinks, and entrees around $15 each).
Now, here's the kicker: if ordering drinks and food through their on-site restaurant doesn't sound like your cup of tea, you can bring your own picnic basket stocked with your favorite nibbles and drinks. We brought a small cooler with a bottle of rosé and some snacks to share but opted to purchase cocktails and other food through the restaurant. As much as I love a summertime picnic, ordering through the venue was part of the overall experience for us. Whether you bring your food or buy it, there are picnic tables set up for dining, or you can eat and drink at your seats before the production starts.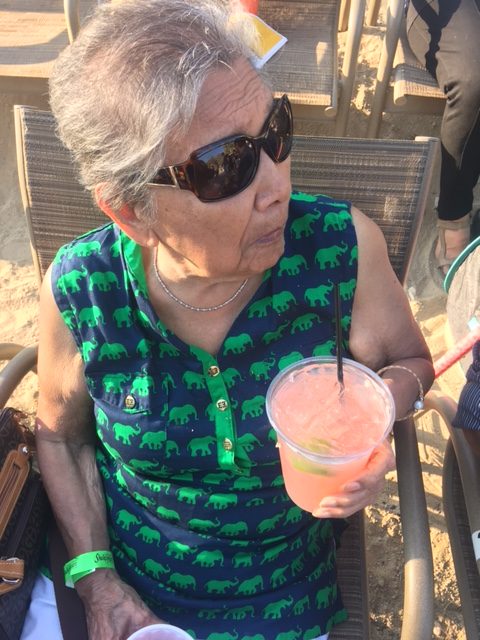 .
There are a number of options available for seating depending on what you're looking to spend and which seats you're interested in. We were seated in the Lower Gallery, a series of seats right off the main walkway, and I personally thought we'd struck gold with our arrangement. With my 91-year-old grandmother in tow, we had the issue of mobility to contend with and the staff at LTSF was quick to point us in the right direction with seating for those with mobility challenges. We had two seats right off the main walkway, easy for her to settle in and an easy transition when the night was over. Plus, with assigned seating, there wasn't the mad dash to secure seats.
When it came to the play, we watched the tale unfold as the sun set over Tahoe and paragliders swirled overhead. I was expecting the production to be well done, but we were particularly impressed with the performers: just three male actors played all of the roles, and with the quick changes and men taking on women's roles, it was hilarious. My dad's comment at the intermission: 'This was way funnier than I expected.' I had to agree. As the grand finale at the end of the evening, we sat partially mesmerized by the night sky; velvety black, clear, and dripping with stars. Does it get better?
Tips for those attending the Lake Tahoe Shakespeare Festival
You're at 6,000 feet so nights in Tahoe – even in the middle of summer – get chilly. With the sun up, the temps are warm but bring layers to stay comfy. We saw other folks (veteran theatre goers, no doubt) who brought beanies, jackets, and a blanket. By intermission you'll be thankful for some extra warmth.
The restaurant is open from 5:30PM – 7:30PM for pre-theatre dining and then re-opens at intermission but only sells desserts and drinks at that point. If you're looking for savory options, order dinner before the production starts or bring your own snacks if you need sustenance further into the show.
If you do have anyone in your group that has mobility or hearing issues, chat with the team at LTSF to learn more about options that will suit your needs. They were gracious and accommodating with mobility issues in our group and can help sort out seating and accommodations to make the evening the best it can be.
Children are allowed but for families looking to attend, I'd gauge your child's ability to sit still for 3 hours, and ability to enjoy a live action performance. In these scenarios, too much movement really distracts from the performance and we found that most patrons at our show tried to keep mid-show exits to a minimum. In our case, The Hound of the Baskervilles started at 7:30PM and lasted about three hours including a 15 – 20 minute intermission. Older kids with any interest in theatre would love the experience. Younger children may get a bit antsy with the show length and later end time.
Has anyone else attended the Lake Tahoe Shakespeare Festival before? I'd love to hear from you!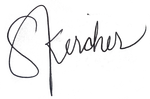 A big thank you to the Lake Tahoe Shakespeare Festival for hosting us at an August showing of the Hound of the Baskervilles. As always, all thoughts and images are my own (unless otherwise noted) and are genuine.