Getting an art & culture fix in Switzerland
Our week in Alsace afforded us ample time to explore the charming towns, tasting rooms and sights in the region. With Germany and Switzerland within short driving distance we opted to zip to Switzerland by train to spend one day in Basel. None of us had ever spent time in Switzerland prior and while Basel isn't necessarily representative of Switzerland as a whole, it's a city that has its own culture and feel, with a substantial focus on the arts and history.
For those crafting an itinerary like ours, which focuses on Alsace with a day trip to Basel, trains easily connect the two regions and you'll rather seamlessly travel from France to Switzerland in about 45 minutes (trains depart from Colmar to Basel a number of times throughout the day). Fares are around €15 each way and can be purchased day of at the train station.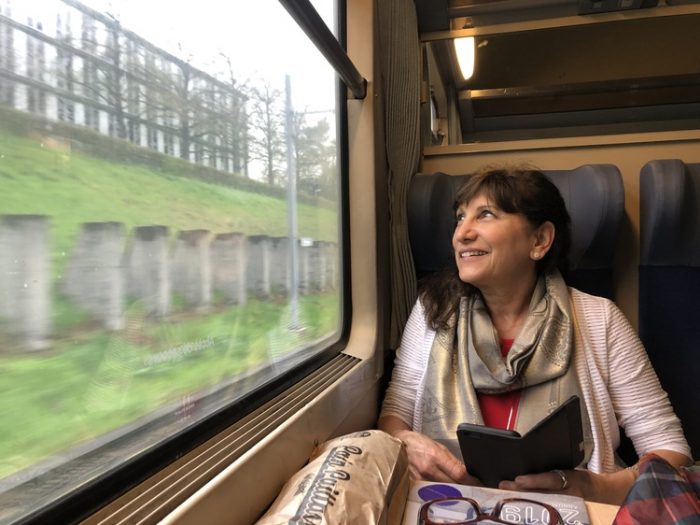 9:30AM 〰️ Arrival in Basel
If you're taking a train in as we did, you'll have the ability to arrive in Basel in the morning around 9:30AM. There are earlier trains available but arriving any earlier in the morning isn't necessary for the city exploration that you're likely looking to embark on. To be honest, weather plays a major role in how much time you'll end up spending in the city. We visited on a drizzly spring day so mid-day options like cruising down the Danube weren't as appealing. On a summer day, that could easily be an add-on for your day. The train station sits about a 20 – 25 minute walk from the Marktplatz, where the 500-year-old brick-red building is the anchor of the main square in Old Town Basel.
10:30AM 〰️ Walking Tour of Basel
During the summer months when the tourist + river cruise season is in full swing, you'll have plenty of options for touring Basel with a local guide. It's no secret that I love doing a guided tour to get my bearings and while we sometimes use private guides, I've also continually been impressed with free walking tours we've done in cities worldwide (for example, the one we did during our time in Strasbourg and during our one day in Stockholm.) When you only have day in a city, I think the importance of seeing the highlights and hearing a local narrative can't be overstated.
Walking tours in Basel can take a variety of forms depending on whether your focus is on the downtown area or in Old Basel. My interest was in seeing the Old Town but as fate would have it, we arrived in the city about a week before the regularly scheduled tours were underway. The Basel Tourism Board was kind enough to set us up with one of their guides native to Basel, George Luder, who skillfully helped us navigate the city and get a feel for what makes Basel special.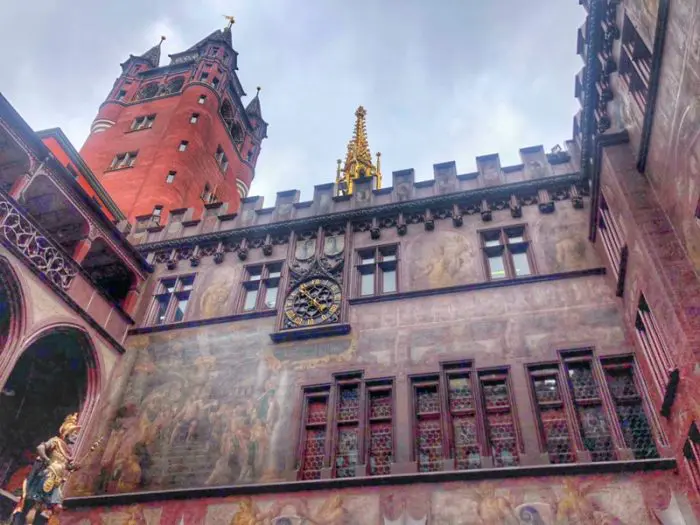 So what does make Basel special? When your mind drifts to a postcard-worthy Swiss escape, it often includes chalets, fondue and the Alps. Basel has none of that. It feels more like a modern city (with a bit of Old Town charm), set on the Rhine River, with a major focus on the arts and history. However, just like you'd imagine for Switzerland, it's efficient and forward-thinking. It's history is founded largely in education, when a university was founded there in the 15th century and Basel was a key center for enlightenment. The University of Basel is the oldest institution for learning in Switzerland and was shaped in part by its history in book printing and its prestigious scholars, like Erasmus, who called Basel home (and was buried in Basel Minster).
We started our day by walking through the Old Town. It's picturesque though not the fairytale image that you think of in neighboring France or Germany where the towns in Alsace and the Black Forest bring next-level charm. The Spalenberg District in Basel's Old Town is the heart of the area, with a blend of residential housing, boutiques, restaurants and cafés lining the main thoroughfare.
After discovering the heart of Old Town's tourism, we headed along the riverfront en route to Basel Minster, the city's most famous cathedral.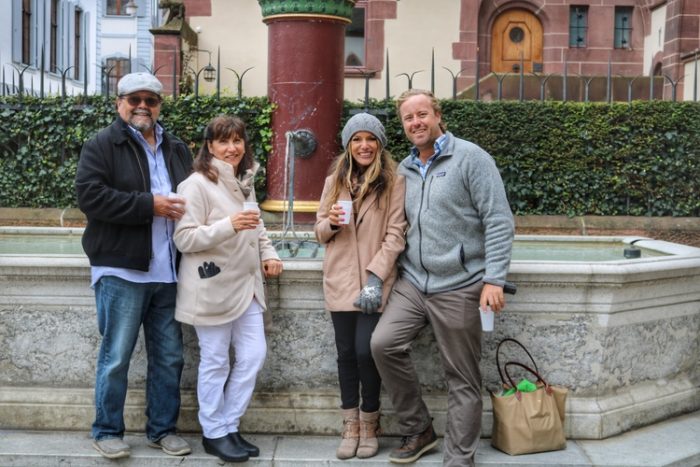 En route to the cathedral we stopped at a square with a couple of fountains in plain sight. Basel is a city dominated by fountains — over 300 of them actually — nearly all of which deliver drinkable water. How very Swiss of them, am I right? Four cups materialized from George's backpack as he handed us our vessels for the day. We dutifully filled each one up and sipped away as we continued to walk through the city. Basel Minster was just shortly ahead as we continued our tour.
Founded in 1091, the cathedral has a rich history which has helped propel it to its status as one of Basel's top visitor sites. We made it inside before a mass and were able to take in the interiors (no charge for entry when we were there). It was there that our guide shared the history of Erasmus (who's buried here), the importance of education, book printing, and literacy and how that shaped Basel's role in the Swiss landscape.
From there, we parted ways but George kindly escorted us to our next stop, an absolute must for every single visitor to Basel.
12:30PM 〰️ Kunstmuseum Basel
Even those who know little about Basel as a city, know of its connection to the arts and how it inspired Art Basel art shows that now take place in Basel, Hong Kong and Miami. If Basel is anything, it's a city for art lovers, whether you're an aficionado or not. Basel has many – many! – museums and art galleries to choose from but if you were to choose just one, it should be Kunstmuseum Basel. If you have an option for a second museum, Fondation Beyeler was recommended by the Tourism Board and many others as a top destination, especially with their Picasso exhibition during our visit. Kunstmuseum simply means 'Fine Art' so you'll see a range of cities that have a 'kunstmuseum' in their repertoire.
I'm going to be totally honest here: I like art. I don't love art, but I like it. I'm not so high on modern art but I love classic paintings and I knew that going to the museum was a must with our one day in Basel purely because it's what the city is known for. My expectations were tempered after coming from the Louvre days earlier. Here's the thing though: the Louvre can be overwhelming! There's so much to see spread out over so many floors and there are so many people creating a sea you have to navigate. Not that it's not impressive but it can feel hard to focus with people snapping selfies at every turn.
Kunstmuseum Basel was an experience entirely different from that. It was an absolute wow, even for the four of us who are far from art connoisseurs but do appreciate some fine art. I was worried that my mom, who has never fancied herself much of a culture vulture, would be bored to tears. She loved it. You guys, she loved it. We're talking Monet, Renoir, Van Gogh, Picasso (in all phases), and so many other renowned artists showcased here without any crowds. We had the museum virtually to ourselves so were able to linger where we wanted and get as close as we'd like without having to force our way through.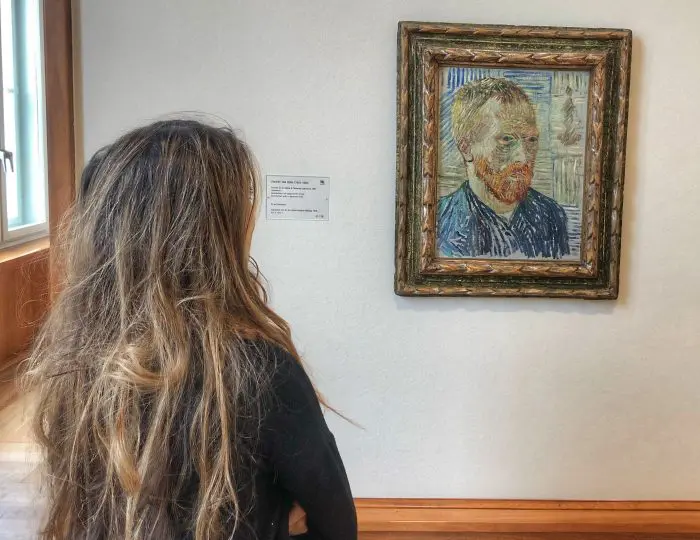 We walked through the entire museum – something that would be really unfathomable at the Louvre – though we didn't do the additional exhibition available in the annex. We spent a couple of hours wandering though you could easily spend more.
2:30PM  〰️ Lunch in Basel
Basel has a range of dining establishments including many fine dining options available for those wanting something gastronomic. Being in Switzerland we wanted something local though and opted for Gifthüttli, which was recommended by our guide for something with a more tradtiional feel. Specialties tend to be meat heavy but vegetarians can opt for the cheese-laden spaetzle. (Vegans, it's tough out there!)
Side note: If you need a mid-morning or afternoon snack, pretzels dominate the scene. While we missed out on this, a friend shared a photo of her Basel specialty pretzel: a pretzel with egg and white asparagus for a hearty local take!
3:30PM 〰️ Wander the Old Town

We spent another hour or so meandering the Old Town before heading back to the train station to make our way back to our home base in Alsace. You know how I mentioned weather impacting your experience? While we enjoyed our day in Basel, a sunny day would have definitely made exploring – and maybe boating down the Rhine! – more feasible. We had packed umbrellas for the trip knowing that spring can be very temperamental and were thankful we did! If you happen to have a day in Basel that brings sunshine, you can hop on a Rhine river cruise or jump on one of their four ferries that crosses the river regularly.
All in all, I enjoyed Basel but I do think it's a city best wrapped into a larger itinerary, whether that's part of a broad Swiss itinerary, incorporating France (like we did) or Germany, or hopping on a river cruise to see the surrounding area. For outdoors lovers, check out the gardens, parks, ruins, and trails available nearby.
Have you been to Basel before? If so, what did you think and how would you spend a day in Basel?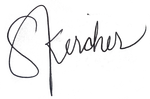 ---
This post was created in collaboration with the Basel Tourism Board. A huge thanks to our guide, George Lüder, for insight into Basel's Old Town.