I've been embracing this whole spontaneous lifestyle thing fully as of late. Our entire trip was an exercise in spontaneity to an extent. With everything so up in the air this September/October for our off-season, we weren't able to plan our year's grand adventure until about 6 weeks prior to departure, which is so out of character for us. We started our trip in Tallinn, a city that we've spent a fair bit of time in over the course of the last 9 months or so. Having spent so much time exploring Tallinn already, we decided to carve out one of our days for a day trip. I'd originally dreamed up something in Estonia – a day trip to a national park or a visit to a different city – but when I began browsing flights and discovered that Stockholm was a mere hour's flight away, my interest was piqued. After digging a bit to make sure that the Swedish capital was the right choice for us (I wasn't so hot on Helsinki, to be honest), we made the choice to set off for one day in Stockholm.
With a 7:20AM departure from Tallinn's airport and a return flight departing Stockholm's Arlanda airport at 10:25PM, we truly had a full day to explore the city, including enjoying breakfast, lunch and dinner in Stockholm. The one major takeaway that comes with a short amount of time in a destination is that planning is key. Even with just a day to brainstorm, we went in with a plan of action so we wouldn't waste time wandering and wouldn't leave feeling as though we missed anything major. In truth, I think we absolutely nailed it, so I hope this itinerary helps a bit if you're planning for a day in the city. It seems ambitious from the outset but it didn't feel that way. We enjoyed what we both felt was a somewhat leisurely pace and a mix of walking (okay, a lot of walking), plus mini respites taking in the sights and sounds of the city. Also worth noting, we did this without a single krona to our name. Between credit cards and the acceptance of euros in many instances (and sometimes USD), we never had to worry about exchanging money in Stockholm. If you're looking to spend one day in Stockholm off of a cruise ship your timing will be more limited than what I've outlined below so adjust accordingly.
7:30AM Arrival to Arlanda Airport
We departed Tallinn around 7:45AM and arrived around 7:30AM Stockholm time due to the time difference between Estonia and Sweden. The time change definitely worked to our advantage and built us in an extra hour for sightseeing and exploring. The Arlanda airport is about 40 minutes from the city, a bit longer in the morning if you arrive during a more trafficked time. We chose to head to the city with Flygbussarna, a bus service that leaves from the airport every 10 minutes for 99 SEK each way (about $10). The process is as simple as they come and you can pre-purchase your tickets in advance online to make it even easier. A taxi was estimated to cost around $50, though there's no guarantee that would be the case with morning traffic, and I didn't feel like risking a steep cab fare when we weren't overly pressed for time on our way in. The bus was slated to take about 50 minutes and instead took a little over an hour. For us, it worked. We took the hour-long ride to rest our eyes before beginning our day.
8:30AM Start off with a Fika
For Swedes, fika is a verb, a noun, and a state of being. Generally, it's a coffee break with a sweet nibble, but it's really more than that. It's the act of coffee house life; sitting down with friends over a cup of coffee and a warm sweet bun to chat and indulge in life. As a global society, we always commend Scandinavians for embracing a commendable work-life balance and fika embodies this sentiment. For many, it's a pause in the day to mentally vacate. With just a day in Stockholm to explore we knew that we may not have time for an afternoon pause so we opted for our sweet treat in the morning as our first act in Sweden. We chose Vete-Katten as our stop, just minutes walking from where our bus dropped us off at the central bus terminal. You'll have plenty of options but this swanky café fit the bill. You can choose from a range of savory and sweet dishes but the cardamom and cinnamon buns are the traditional options to pair with your morning pick-me-up. Be aware that most options are not translated to English so ask if you're unsure (English is widely spoken).
Also, if you're looking for a souvenir from Stockholm, there are loads of cookbooks on fika with homey Swedish recipes that are made for cozy days.
10AM Walking Tour of Gamla Stan
If you're anything like me, your Swedish history may be a bit rusty to say the least (or non-existent, if I'm being honest). I knew little about the history of Stockholm, not to mention the geography of it. It wasn't until we started researching Stockholm for this very trip that I discovered that it was an archipelago. You guys, EMBARRASSING. I consider myself pretty decent when it comes to geography so it was a major moment for me to see Stockholm spread out on a map as a series of islands that create this capital city. I like a good primer with any city I visit, and I prefer to get the lay of the land early on to have a better appreciation for what I'm seeing.
We chose to join Free Tour Stockholm on a free walking tour of Gamla Stan, Stockholm's Old Town, which departed at 10AM. For those more interested in the Stockholm's more recent history, the same company offers a City Tour that departs at the same time from the same meeting point (Sergels Torg). Free walking tours summon a large range of travelers, but we always enjoy them. The guides tend to be engaging and the tours are a great way to get a primer. For those that have never done one before, the concept is simple enough: the tour is free but the guides operate on a tip basis, which you can provide at the end of the tour. If you enjoyed your tour, tip generously as the majority of the guides are professional tour guides who do this for a living (they're generally not college kids or volunteers looking for a side hustle).
Our tour lasted about 90 minutes, which was shorter than many we've done in other cities but actually worked very well considering our limited timeframe with one day in Stockholm. We learned much more about the city and its roots than we knew before, with stops at the Royal Palace and the main square, amongst others. If you're looking for the most Instagrammable place in the city then Gamla Stan's main square, which is the oldest in Stockholm, definitely qualifies. The brightly colored buildings are the perfect backdrop for a snapshot, and the square (also home to the Nobel Museum) is of major historic significance as the site of the Stockholm Bloodbath in the early 16th century.
The tour finished for us around 11:45AM which left us time to meander back through the Old Town en route to our next destination, the Östermalm Food Hall. Our timing was such that we could have watched the Changing of the Guards as well, which takes place at 12:15PM on weekdays. If your interest is piqued by that sort of thing, you can do this tour and still make it! Also, remember how I started this by saying we made it a day in Stockholm without a single krona to our name? We were able to tip our guide in US dollars, which he gladly accepted (euros are fine as well).
12:30PM Lunch in the Market
During this super-quick planning phase of ours, I took the lead on finding tours I was interested in and pinpointing major sights while Scott took the lead on narrowing down some places to dine that would allow us to get our fill of Swedish specialties. What is Swedish besides meatballs and red gummy fish? Well, it's hard to beat seafood in Stockholm. You're on the water after all, and being so far north means you'll be spoiled with fresh pink salmon, roe, shrimp and so much more.
Östermalm Food Hall is pretty much my perfect place for lunch. It'll only take a glance around to render yourself helplessly jealous that you don't have access to this incredible level of seafood on a daily basis. Many of the stands are also serving up grab-and-go lunch options like poke and open-faced sandwiches piled high with seafood. We opted to dine at Lisa Elmqvist, a stall that has a proper sit-down dining establishment. Scott scored us a 1PM reservation, and when we turned up we quickly realized that we were in the right place. This is the spot so expect a crazy line but also know that they have mastered efficiency in here. We sat down and ordered three things to share: a classic toast Skagen (toast with shrimp, topped with your choice of roe), plus two other options to give us our fill of salmon and shrimp. If you have plenty of time to spare, you can drag it out with a bottle of wine, oysters and more. We were in and out in about a half hour (somehow didn't feel rushed though!), with time to meander the drool-worthy market.
For those wanting less of a splurge-worthy lunch or something more grab-and-go, check out the stalls that line the hall. There are plenty of wonderful options to take to go. If you'd prefer to skip the market, you can also dine in the Old Town, which offers a range of dining including al fresco options on a sunny day.
2PM Boat Tour of Stockholm
By 2PM, we'd already enjoyed a fika, done a walking tour of Gamla Stan and dined at the market. With the sun shining brightly (quite honestly, a perfect day in Stockholm at about 75 degrees), we opted to do a boat cruise. Our tour guide mentioned to us that Sweden has the most islands of any nation in the world, clocking in at a total of 267,000. Keep in mind, 'island' is defined as a rock by their standards – it doesn't have to be inhabited or any specific size from what I understand. Still, there are a LOT of islands and seeing Stockholm by water is a great way to do it, plus it helps you get your bearings a bit. We headed to Strömkajen, where the boats take off for tours by day. During the summer months many boats head out on an hourly basis.
We made the 2PM Under the Bridges of Stockholm tour (about $28 per person), a two-plus hour cruise near a few of the islands. Here's the hot tip with this tour: it picks up at two spots in town to begin the tour. Go to Strömkajen to get on since you'll be first on board and have your choice of seats. It doesn't matter which side you're on but you will want a window seat so you can take in the views, the air, and snap some pretty pics from the boat. My one comment on this cruise is that it does a loop, which means you'll come back the exact way that you went out and see the same sights again (this is why it doesn't matter which side you're on). Our day was pleasant and we were already walking a ton so I wasn't complaining but it's worth knowing in case a different tour better suits your needs. The same company also offers an Archipelago Tour which leaves at a different starting point.
5PM Walk the Promenade or Get Your Museum Fix
We hopped off of our boat cruise around 4:15PM and our dinner reservation wasn't until 5:45PM which allowed us an hour and a half to wander. Our final destination was Djurgården, the super green island that's home to many of Stockholm's most popular museums and we walked along the waterfront in Östermalm on the way there. The waterfront is heavenly in the summer; true perfection with restaurants, cafés and bars lining the water. People were out in the afternoon sipping glasses of wine in the summer sun, taking it all in. If time permits or if you're not a museum person and would rather simply sit outside with a beer or glass of wine, do it. You'll see plenty of charming options that will reel you in instantly!
We slowly strolled and took it all in while making our way to Djurgården, where we headed to the Vasa Museum. First off, I didn't expect to have time to make it to the museum, and even with the time I wasn't sure which museum would be best suited for us. During our Old Town tour there was talk of one of the greatest tragedies in history for Sweden: the Vasa ship. The ship was built in 1628, and it capsized and sank on its maiden voyage, just a mile or so from its launching point. The ship was far too top-heavy but no one had the courage to break it to the king at the time, so instead they set off only to sink, killing many Swedes in the process. The ship lay under the sea for centuries but due to the mud and low salinity of the Baltic Sea managed to stay incredibly well-preserved. 333 years later it was pulled up in one piece, 98% preserved. The ship is housed today in the Vasa Museum where you can see it first hand – the real thing – along with many exhibits touching on its history, life on board, etc. For those traveling with kids, there are plenty of child-friendly options inside too (kids are admitted free).
For those that prefer music to history, check out the ABBA Museum, Stockholm's #1 attraction.
6PM Dinner
If you're visiting off of a cruise ship, dinner is a no-go but if you have a full day in Stockholm like we did then you have time to get in an early dinner. With our flight at 10:25PM, we chose an early dining hour where we could leisurely order and take in the sunset on the water. Scott, the director of dining in our lives, chose Oaxen Slip, the more casual counterpart to the fine-dining Oaxen Krog. We turned up for our reservation at 5:45PM and it was only a few minutes until the restaurant was abuzz with diners, Swedes and tourists alike, taking in the evening air and water views. Where you to choose to dine is totally up to you based on preferences and budget, but I will say that being somewhere with a view is what it's all about. We loved the peacefulness of sitting on the water, and Djurgården really is such a beautiful island to explore.
We had our fill: farm-fresh vegetables, Oaxen-spiced king crab, and herring before moving on to dessert (we fortunately had time to drag out our dinner a bit). Our reservation allotted us until 8:15PM and we departed around 8PM to be safe since we were unsure of travel time to Arlanda airport.
For those traveling back to the airport like we were, we chose to Uber to the airport, which took about 30 minutes in the evening (zero traffic). An Uber will set you back around $50 for the journey (ours was 489 SEK), but that seems pretty typical based on everything I've seen. Plus, when you're dealing with day trips, convenience and time-savings is something worth factoring in!
There's nothing I would change about our itinerary given that we only had one day in Stockholm, not nearly enough time to do the city justice but definitely enough time to get a taste for what the Swedish capital has to offer. We've spent time in Tallinn (which we love) and Helsinki (which I find rather meh), so I wasn't sure what to expect of Stockholm. My feeling? It exceeded expectations far and away. Especially in the summer/fall when the sun in shining, it's tough to beat. It's a beautiful city architecturally with a much richer historic feel than Helsinki (it's somewhere between Helsinki and Tallinn on this front). Despite being spread over many islands, it's all well-connected for sightseeing on foot or by boat/ferry. It's credit card-friendly, and in fact some places are going cash-free in Stockholm, which means you're likely fine without worrying about packing your wallet with krona. Overall, it's incredibly efficient which means if you do a bit of planning of your day in advance you can craft a pretty incredible day in Stockholm, and manage to experience a fair amount with limited time.
Thank you, Stockholm. We'll be back!
Have you been to Sweden? How would you spend a day in Stockholm?
Feel free to leave any recs and your musts below!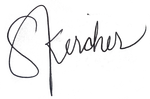 Like the travel style in this post? Shop the look: