Newsflash: you can't fly direct from Nairobi to St. Maarten. To get home from Kenya, we had a scheduled connection in London and then in New York before making our way back to the Caribbean. There was no way we were going to pass through London without stopping to explore. If you've read this blog for any length of time, you probably know that I started documenting my life through this platform when I knew that I was moving to London. It marked my first international move, the beginning of a distinct period of my life, and the moments when my wanderlust was first truly ignited. London is, and always will be, an incredibly special city for me; incomparable in many ways.

We had to have at least a handful of hours in the city based on flight schedules so we chose to stretch out our layover in London and give ourselves an entire day (6:30AM to 6:30PM) to explore. Our original plan was to be in London on a Saturday, the most perfect day to be in this city for all of the things that I had planned. As fate and terrible flight mishaps would have it, our day in London was postponed until Sunday when many of the items on our loose itinerary didn't exist. As a note for anyone that has a Saturday in London, my original itinerary included starting at one of my favorite markets, Borough Market, south of the river. It also included a stop in Westminster Abbey for a requisite tour (I've gone on this tour twice and thoroughly enjoyed it both times – I thought it would be a solid dose of history for our day). Sadly, Borough Market isn't open on Sunday and Westminster Abbey is closed to tours as they offer services.
10 Hours in London
We had ten hours in London and I had already contacted my cousin and a good friend that's still living in London (we lived together in grad school). We started our day by boarding the Heathrow Express. I had purchased our tickets in advance – with promo code DUO12 – and got us both roundtrip tickets for £50. Sounds hefty, but it's a savings of nearly £20 in total. If you're on a budget, you can take the tube in from Heathrow (which is what I used to do while living there) and make that part of your day pass on the underground. With a finite amount of time in the city, however, we thought we'd give ourselves more time to explore. In about 15 minutes, we were at Paddington station. From Paddington, we each purchased day passes on the tube and made our way to the Westminster underground station. At the time, I didn't even realize that a tour of Westminster Abbey wasn't going to be possible.
Still, climbing the steps out of the tube station and coming face to face with Big Ben and the Houses of Parliament was a good way to kick off the morning. Major bonus: it was actually sunny and by most accounts, it was warm.
When we discovered that Westminster Abbey was a no-go, I had to mentally regroup. We were close enough to Buckingham Palace and it made sense to catch a glimpse. We meandered down to the palace, passing by St. James' Park, a reminder to me about one of the things that I found so enchanting about the UK's capital city. London is a city amongst cities – fast paced with nuanced neighborhoods and a wealth of activities to keep anyone entertained – but it has managed to keep these incredible green spaces. St. James' Park is one of them, but Hyde Park, Regent's Park, Hampstead Heath, and others are part of this incredible ecosystem as well. On a sunny day, people are out at parks and public spaces en masse, soaking up any sliver of sunshine possible. I can vividly remember sitting on a park bench or laying out a blanket with study materials in hand to claim a space of green, feeling like the city was worlds away. 

After our quick jaunt past Buckingham Palace (all we wanted was a quick photo op), we headed to Trafalgar Square, a place that genuinely takes me back to our days at LSE. We grabbed coffee from a local coffee cart for our morning jolt, popped into the National Gallery, and took in the view of Big Ben in the distance. From there, we made our way to Covent Garden, where we met up with my cousin and a friend from LSE at Opera Tavern for a glass of wine and a light lunch. Aside from feeling a tinge of guilt for being inside on a sunny day in London, lunch was fabulous. In truth, being back in London felt like I never left. Strange how that happens, right?
From there? Well, from there we dove into a serious facet of London's culture: the pub scene. We started at the Prince of Wales near Covent Garden (after a brief tour of LSE), where Scott had his first ever London Pride. I stuck to my go-to, a good old cider. Cider is shockingly difficult to find at any bar in the US so I was excited to have the option (they're non-existent in Anguillian bars and restaurants).  From there, my cousin, a music student by day and a bartender by night, took us to his pub for a final drink before heading back to Heathrow. This next stop was south of the Thames, giving us a perfect excuse to hop on a bus (RV1) and get a sightseeing tour as we passed by the London Eye and Big Ben heading south. We walked along the Thames (a requisite experience for a London first-timer), catching a glimpse of the ever-iconic Tower Bridge in all its glory.
While our itinerary wasn't in line with my original plan, our day in London was wonderful; just enough time for me to remember what I love so much about the city.
If you had ten hours in London, what would be on your itinerary?
xo,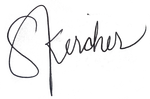 P.S. If you haven't checked it out, Anthony Bourdain's TV show, The Layover, is great for getting some ideas for a longer layover!