…and where to find them!
It's National Rum Day, which is pretty much every day in the Caribbean. It's the go-to spirit in the region since the majority of the world's stock has been produced in Latin American and the Caribbean for centuries. Mount Gay Rum, produced in Barbados, has the longest history of continuous production with its founding in 1703 (they still produce at the same site), but a number of distilleries have popped up around the region, notably in places like Puerto Rico and Cuba. Martinique is famous for its rhum agricole, which uses fresh squeezed sugar cane juice vs. molasses for production. Many island have developed signature cocktails over time; must have drinks that have practically become a rite of passage for visitors. Below, I'm sharing my five favorite rum drinks around the Caribbean, where you can find them, and how to make them at home if you want to celebrate from afar!
Painkiller
1 If calories were no object, pain killers would be my drink of choice anytime, anywhere! Before our first-ever trip to the British Virgin Islands, Scott had gushed about the humble rum drink that has made Jost Van Dyke's Soggy Dollar Bar a go-to since the 1970s. Maybe it's the setting and the pure joy of being there, but there's no painkiller quite like the original that they concoct at that colorful shack on White Bay in Jost.
Find It: Soggy Dollar Bar, Jost Van Dyke, British Virgin Islands
Read About It: Our British Virgin Islands Island Hopping Itinerary + Two Days on Jost van Dyke
Make It:
2-4 oz. of Pusser's Rum (the BVI go-to)
4 oz. pineapple juice
1 oz. cream of coconut
1 oz. orange juice
Grated fresh nutmeg
Combine all the above ingredients and shake. Pour into a glass and top with a sprinkle of nutmeg!
Rum Punch
2I always say that rum punch is the de facto national drink of Anguilla, but I'm fairly confident it's the de facto national drink of half of the Caribbean islands. In theory, it's a simple prospect: mix rum and juice and voila, but a really well-crafted rum punch is so much more than that. Scott's rum punch has earned quite the reputation on the island as many people's favorite (a bit of bitters, a blend of juices, some amaretto), but the beauty is that this is simple enough to mix up at home to create your own perfect version! Unlike a painkiller, there are no hard and fast rules about what makes a rum punch. My favorites (besides Scott's, of course)? The rum punch at Scilly Cay (a potent variety, to be sure), and the rum punch at SeaSpray Boutique in Anguilla – go visit Pam, the owner, and ask for one of her specialties!
Find It: SeaSpray Boutique, Sandy Ground Roundabout, Anguilla, British West Indies 
Read About It: 25 Things to Do in Anguilla 
Make It:
1 part dark rum (we use Mt. Gay)
1/2 part coconut rum
1 part pineapple juice
1 part guava juice
1/2 part lime juice
Hearty dash of bitters
Nutmeg
Optional: orange slice and maraschino cherry for garnish
In a glass with ice, stir all ingredients. Top with a dash of nutmeg and garnish with fruit if you're feeling festive!
Ti Punch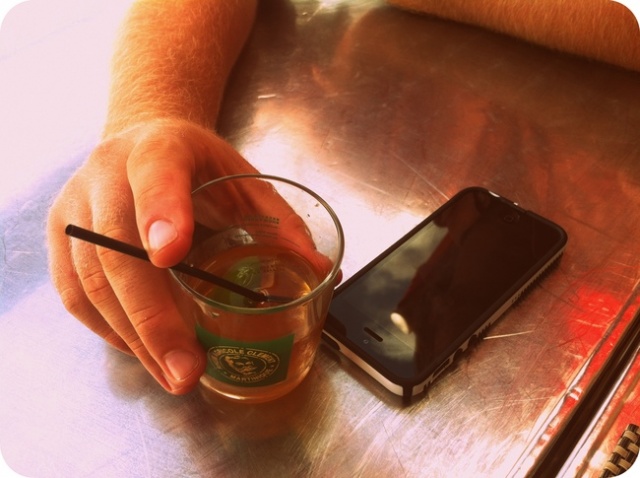 3I'm going to shoot it to you straight, I actually very much dislike a true ti punch. For years, I'd believed that these sweetened up varieties of a ti punch were the real deal until we went to St. Barths and I cheekily ordered one at the bar, trying to play it cool. UGH, y'all, these are potent little punches! The ti  in ti punch means petit, and this little shot glass-sized libation is the national drink of Martinique and really a go-to amongst the French Caribbean. It's simple: rhum agricole, some sugar, and muddled lime for a little sweetened and zesty sip. I don't have a 'favorite' but one of my favorite places to watch people sipping ti punches is on St. Martin's French side on the patio of Calmos Café (severely damaged during Hurricane Irma). Also check out Le Select in St. Barths, the home of Jimmy Buffett's Cheeseburger in Paradise, and home to a solid ti punch. For those that want a variation, try a ti punch vieux, which is crafted with aged rum for a richer flavor.
Find It: Le Select, Rue de la France, Gustavia, St. Barths
Read About It:  5 Perfect Places for Lunch in St. Barths + How to Spend a Day in St. Barths
Make It:
2 ounces Rhum Agricole
lime(s) – about 1/2 half a lime per drink
cane syrup
Traditionally, you'll use 1 part of sugar to 4 parts or rhum, though you can craft this to taste. Serve in a small glass.
Killer Bee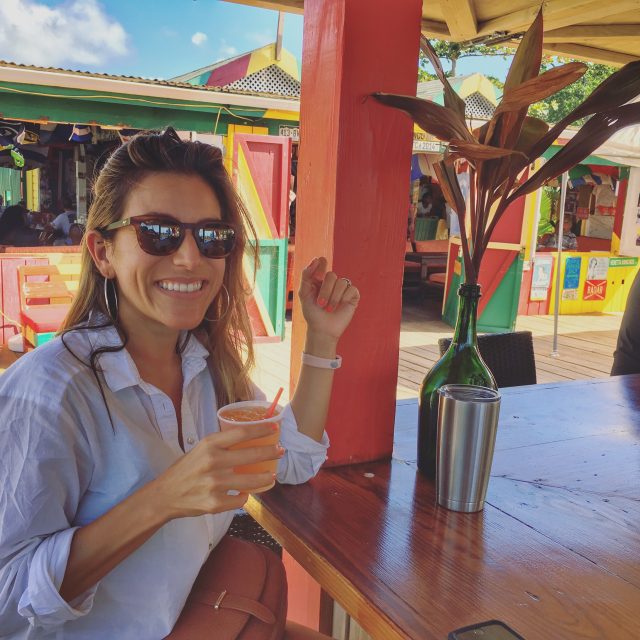 4There are a select few bars in the Caribbean who've really elevated a signature cocktail to fame. Soggy Dollar's Painkiller is certainly one of those (see #1 above), and Sunshine's Killer Bee would definitely make the cut as well. Located on Pinney's Beach on the mountainous island of Nevis, Sunshine's Beach Bar has become famous within the Caribbean landscape and the Killer Bee is a must when you're there. It ups the ante on a rum punch with a touch of honey and a dash of black pepper (hence, the name). There's no substitute for the original and I've never been anywhere where any bartenders have even tried to recreate it.
Find It: Sunshine's Beach Bar, Pinney's Beach, Nevis
Read About It:  5 Must-Have Experiences in Nevis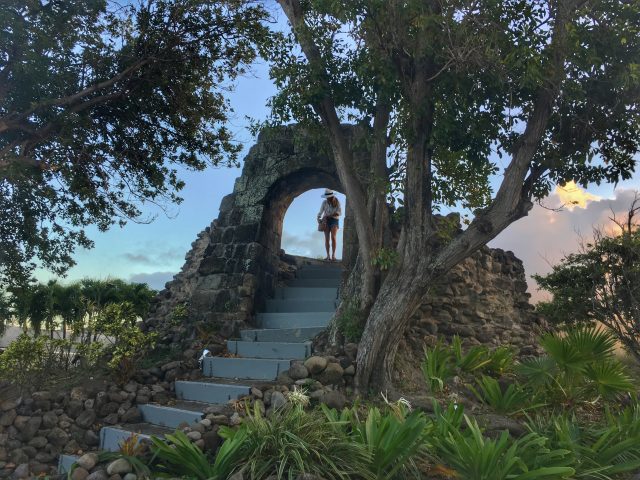 Make It:
2 tablespoons of honey (heat it up to mix it into the cocktail!)
1/4 cup orange juice
1/4 teaspoon black pepper
1/4 cup club soda
1/2 cup light rum
1/2 cup passion fruit juice
Nutmeg and lime, for garnish
Mix all of the ingredients except for the club soda. Top with club soda and garnish with a dash of nutmeg and a wedge of lime!
Mojito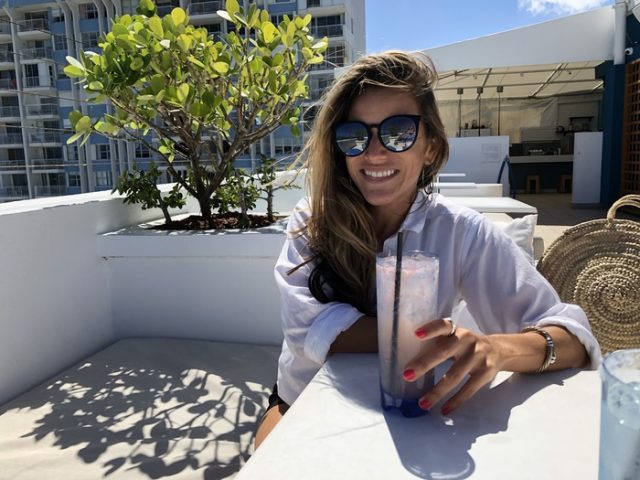 5For the longest of times, a mojito was my total go-to; refreshing, festive and the right amount of sweet. If it weren't for those mint leave getting stuck in my teeth at virtually every sip I'd probably order them more often! I love a classic variety, though Sandbar Restaurant in Anguilla has a fabulous pineapple-jalapeno variety that is worth trying. Havana is the birthplace of the mojito and while Cuba is extremely high on our list, I haven't made it there yet (hopefully soon). The closest that my personal mojito missions have taken me is to San Juan, Puerto Rico, where you'll have a hard time going wrong. Carli Cafe Concierto gets rave reviews for their mojito but you can also venture to the Bacardi Factory if you're so inclined to see the distillery and sip a minty cocktail.
If you want something truly Puerto Rican when visiting Puerto Rico, head to Barrachina for a pina colada. Legend says they originated at that very bar!
Find It: Carli Cafe Concierto, San Juan, Puerto Rico 
Read About It: San Juan for Beginners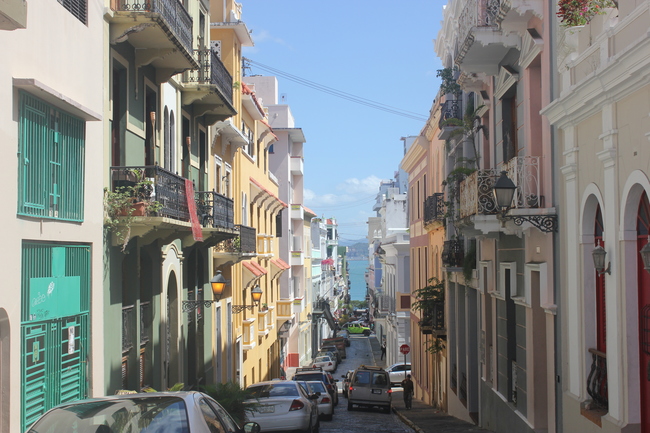 Make It: 
1 oz. fresh lime juice
2 teaspoons superfine sugar (to taste)
1 cup crushed ice
Mint leaves, for muddling and for garnish
2 oz. white rum
1 oz. club soda
Muddle mint sprigs with lime juice and sugar, add rum and soda water and serve over ice garnished with mint sprig.
Your turn! What's your favorite rum cocktail and where did you find it?