Set on the island of Anegada in the British Virgin Islands, Anegada Beach Club is bringing Caribbean glamping to the forefront. Set along the beach with choices of classic hotel rooms or beachfront palapas, visitors get to embrace nature in the BVI with snorkeling, stargazing, and sun drenched days. At just 15 square miles, guests can rent island-friendly Mokes to explore all of Anegada's nooks and crannies.


DESTINATION: ANEGADA 
The most northerly of the British Virgin Islands, Anegada (which means "drowned land") was a bit left behind by boaters sailing through the island chain. At just 15 square miles with around 250 inhabitants, it's quiet, which is part of the draw, and its coral makeup is very different from its neighboring volcanic islands which makes it a beautiful contrast. Famous for its super-sized lobsters, Anegada is also well known for its white sand beaches, great kite surfing conditions, and classic island beach bars that continue to draw in visitors.
Anegada Beach Club offers traditional air conditioned hotel rooms, but it's the beachfront palapas that are the real draw. Offering a Caribbean glamping experience, the palapas are perfectly outfitted to bring that luxe layer to a camping-inspired escape with thoughtfully included elements and L'Occitane bath products for additional pampering. An on-site Elemis Spa helps really settle into relaxation mode. We stayed in a one-bedroom beachfront palapa set on the sand, just a short walk from the beach. Palapas don't offer air conditioning but the cross-breeze and fans made for a perfect night's sleep (under a mosquito net, no less). With large swathes of screens instead of traditional walls, you'll get to take in the sounds of nature from your bedroom, or sit on the deck and laze away in a hammock with a book and a requisite painkiller. Standard hotel rooms (not the palapas) are equipped with A/C for those that find air conditioning a must.
The BVIs are a bit more of a barefoot experience and that extends to Anegada. Despite being a beach club, there's no beach attendant on duty for towel service, drink service, etc., but the property does offer a nice restaurant, opportunities to rent paddleboards, snorkel gear, etc. and has an outfitter that offers kite surfing lessons for the more active lot. For those that want to forgo a set of wheels to explore, Anegada Beach Club provides a shuttle service to and from the airport along with shuttle service to the Lobster Trap, a famed restaurant located near where the ferries come in (you can walk from there to other neighboring establishments as well).
Anegada is famous for its lobster (lobster lovers, check out Anegada's annual Lobster Festival around Thanksgiving), which is a must during your stay. Every restaurant will offer lobster in a variety of forms: grilled, blackened, thermidor-style, in a sandwich or wrap, or as a starter. For dinner you must call restaurants and place your order in advance (by 4PM that same day; 5PM at the latest). Anegada Beach Club has a restaurant on site which serves up breakfast, lunch, and dinner and I was extremely impressed with every meal we had on site. Breakfast options were varied with nice healthy options and an Eggs Florentine that had my husband ordering on repeat. Lunch brings fan faves like fresh salads, fish tacos, and lobster sandwiches, while dinner offers up traditional Caribbean fare with a focus on lobster and conch (the lobster thermidor was a favorite if you're not counting calories).
The island isn't a restaurant haven by any means but there are a handful of restaurants on island and our dinner at Lobster Trap, arguably the island's most famous dining establishment, was wonderful. We coordinated with our hotel concierge to get our dinner orders in by mid-day and were able to charge our meals to our rooms at Anegada Beach Club, which made bill splitting a breeze.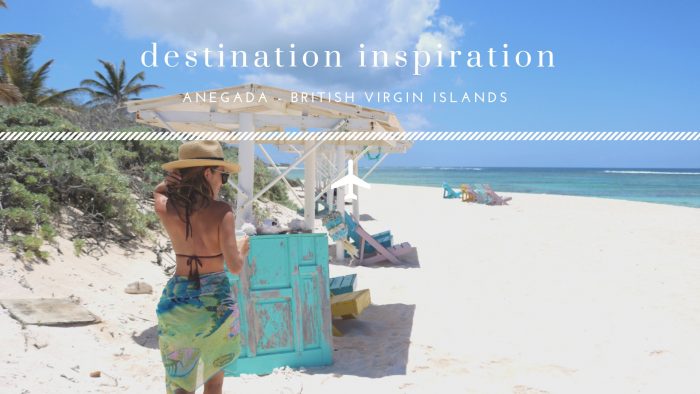 Planning your getaway to the British Virgin Islands? Here's some inspiration for your trip:
Number of Rooms: 16 hotel rooms + 9 palapa retreats (one or two-bedroom)
Cost Per Night: $225 – $650 in low season; our one-bedroom palapa retreat was $320 per night. Hotel rooms start at $225/night, while family palapas start at $405/night + taxes.
Must-Try Eats & Drinks: Try Anegada's requisite lobster washed down with a painkiller, a BVI classic cocktail.
Hotel Highlights: The glamping vibe, and star gazing that's second to none.
Worth the Investment? Yes – go for the palapa retreats for a unique feel!