Talk to anyone who's visited San Sebastian and they'll wax lyrical about the days on end you can spend bouncing between the beach and the bars ever-present in Parte Vieja, the cobblestone laden heart of the city. To be sure, San Sebastian – with its multiple Michelin-starred restaurants – is a city for foodies but it's also home to a rich Basque culture that makes it a draw for travelers seeking a history and culture fix. Plus, the iconic crescent stretch of La Concha beach beckons to beach lovers from Europe and beyond. In 2015, we spent a week in Basque Country, split between the French and Spanish sides learning to understand the nuances of each Basque province and the iconic cities that make up Basque Country. After enjoying a few days in the city, I'm sharing my take on how to spend a perfect 24 Hours in San Sebastian.
Morning
Put on some comfortable footwear and take a stroll along the oft-photographed promenade towards San Sebastian's iconic Old Town. Next, head for Monte Urgull, where you'll be rewarded with stunning views of San Sebastian and La Concha after a hike to the top. Give yourself a couple of hours for the jaunt up; you'll find yourself stopping every few minutes to capture snaps of the stunning Basque landscape that will grow beneath you. La Mota Castle along with a statue of Jesus a lá Christ the Redeemer in miniature sit at the top of Monte Urgull and act as your north stars for the journey. Once you've made it to the top, take the time to visit Urgulleko Historiaren Etxea (which roughly translates into The History House) – it's free of charge and provides a wealth of knowledge on the San Sebastián of old, paying homage to its habitants seafaring days.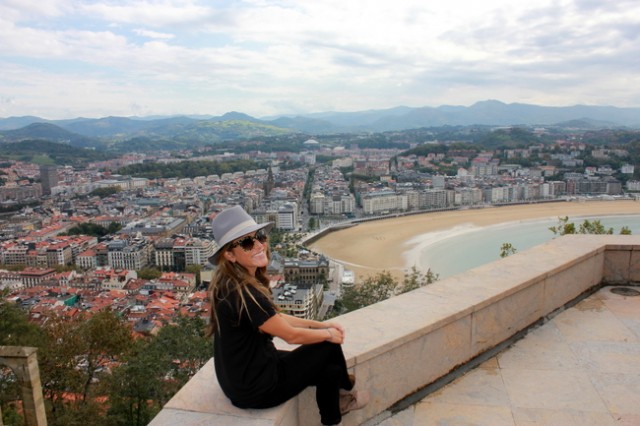 Afternoon
Food culture runs thick through San Sebastián's veins. In a city that claims more Michelin stars per capita than any other city in the world it's understandable that dining is absolutely central to the Basque Country experience. Pintxos, the Basque take on tapas, are ever-present at bars that line the streets of the Old Town, and you're sure to find a few favorite bites as you navigate the old town's maze of streets.
For newbies to the pinxtos experience, here's what you really need to know: most bars will have a mouth-watering spread of cold, small bites available, and your first rendezvous will undoubtedly be sensory overload. With locals grazing and chatting, and bartenders pouring txacoli, an effervescent Basque white wine, from impressive heights, you'll be temped to grab quickly. While you'd be hard-pressed to go wrong with pintxos, give yourself a moment and review the signs in the bar with house specialties scribbled in chalk. If you don't see any, ask for guidance. Many of the real gems aren't displayed at all; rather they're prepped for you to order, a perfect bite to pair with your sip of wine. Plan on one or two pintxos along with a sip of wine or a small pour of beer (a caña) at each bar. Pintxos range in price but are typically around €2 – €4 each.
The afternoon is a leisurely time across Spain and San Sebastian is no different. Poke around the shops that line the Old Town and explore the quaint boutiques, bookstores, and gourmet food shops. Many shops close for a couple of hours in the afternoon for siesta so plan your shopping accordingly.
If you're headed to San Sebastián in the warm summer months, a visit to the iconic La Concha beach is a must for a dose of Vitamin D, and the perfect place to let your post-lunch food coma take full effect. Active visitors may opt to test their hand at surfing in the bay, but a lazy afternoon taking in the views from one of Europe's best beaches is absolutely acceptable.
Evening
First of all, get on Spanish time; that means mentally outlawing 6:30PM dinners. Dining in Spain happens notorious late by American standards, so expect the bars to start picking up around 8PM and continuing on until the later hours of the night. When it comes to dinner, you'll be saddled with having to make a seriously difficult choice: pay a visit to one of the world-famous Michelin-starred restaurants or head out for another pintxos-fueled crawl through the Old Town.
The choice ultimately will depend on your food style but know that the experiences – and costs – are very different. Plan on making a hefty investment into your dinner at the likes of Arzak and Mugaritz (around €200 per person for the tasting menu, plus the cost drinks), though many foodies we've talked with will say that it was worth the expense. If you're visiting San Sebastian as a group with more than two people, I would argue that a pintxos crawl is a more social and dynamic dining experience, even if you've already gotten a taste (literally) at lunchtime. The Old Town is replete with a number of great pintxos bars, each with its own characteristics and personality and no two experiences are the same. You can read about my top 5 pintxos bars in San Sebastian for inspiration, but her are five to put on your radar for a food crawl:
Atari Gastroteka ✧ Calle Mayor, 18, 20013 Donostia
Borda Berri ✧  Fermin Calbeton Kalea, 12, Donostia
Gandarias Jatetxea ✧ 31 de Agosto Kalea, 23, 20004 Donostia
A Fuego Negro ✧  Calle 31 de Agosto, 31, 20003 Donostia
Beti-Jai Berria ✧ Fermin Calbeton Kalea, 22, 20003 Donostia
Sure, you could easily repeat that same itinerary for days on end for the ultimate Basque Country escape, but even with just 24 hours in San Sebastian, this is a undoubtedly a day well spent.
How would you spend 24 hours in San Sebastian?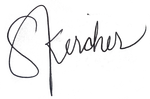 This post was created for AccorHotels' 24 Hours In… Competition! Check out other entries on Twitter searching #AccorHotels24Hrs