7 days exploring Basque Country + La Rioja
When we decided on booking a trip to San Sebastian, we chose to round out the experience by including a couple of days in Spanish wine country and a few days based in French Basque Country to balance it out, and compare and contrast the experiences.
Here is how we spent our week in Basque Country, plus some recommendations from our experience:
Day 1: Arrival, French Basque Country // St. Jean-de-Luz
Our first day was our arrival day, and we settled into Hotel La Marisa in St. Jean-de-Luz to kick start our three days in Pays Basque. After exploring a variety of towns in French Basque Country, we agreed that St. Jean-de-Luz was the perfect home base for exploring. We were a couple of minutes from the beach, and close to a number of great restaurants and shops.
Spend your first night exploring the town, enjoy an evening dining out (we visited Chez Kako) and have a glass of wine at Chez Renauld while people watching and taking it all in.
Day 2: French Basque Country // St. Jean-de-Luz, Biarritz & Bayonne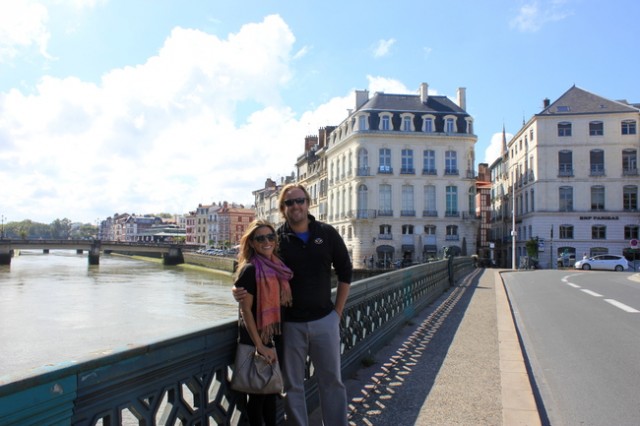 If you're a beach person, you could easily spend a day in St. Jean-de-Luz enjoying the beach and the promenade. We chose to explore the famous French Basque towns of Biarritz and Bayonne by train.
Worth noting: Sundays are quiet in the area. Bayonne was absolutely comatose during our visit and the Basque Museum was the only thing open during our time there. If you want a primer on the region and the unique culture and history of the Basque people, the museum is worth putting on your agenda to start your time in the area.
By contrast, Biarritz was a bustling glitzy resort town dripping with people and replete with a lively energy. Sip sangria at a seaside cafe and spend a couple of hours soaking up the sun and people watching.
Read about our day in Biarritz, Bayonne and St. Jean-de-Luz.
Day 3: French Basque Country // Sare, Ainhoa, Espelette, St-Jean-Pied-de-Port
Spend a day exploring the quaint medieval towns of French Basque Country. We dedicated our second day in Pays Basque to exploring a range of neighboring towns in the region to get a taste of what each had to offer. While we had originally planned on taking public transport, we ended up renting a car which is something that I would highly recommend to anyone wanting to tour the region. A car provides a great amount of flexibility and allows you to move at your own pace. Plus, with the options offered by buses and trains, you'll be limited on what you can see in practice.
Read about our road trip through Pays Basque.
Day 4: Wine Tasting in La Rioja
After two and a half days exploring the French side, we began our trek to Spanish wine country, making our way to La Rioja. The journey will take roughly two hours but provides a scenic drive as you leave France behind and enter Spain. Hire a driver, and pre-plan for two bodegas in the region that pique your interest. While we booked three bodegas on our first day, we found it too rushed. Two would be ideal, plus time for lunch.
Overnight in the quaint town of Laguardia. While Lagrono is the capital of La Rioja, Laguardia brings next-level charm with its fortified city.
Read about our first day wine tasting in La Rioja, plus the driver/guide that we hired to explore.
Day 5: Wine Tasting in La Rioja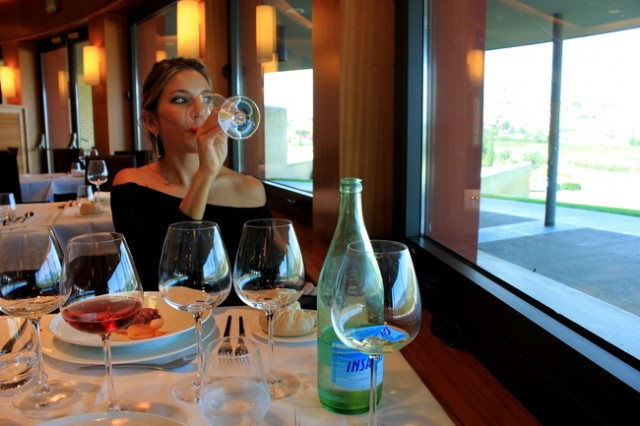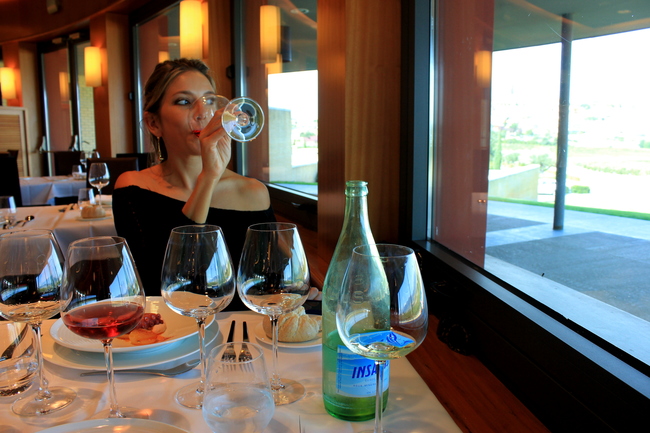 Another day of wine tasting! La Rioja is a gorgeous region that deserves at least two days to explore if you're looking to experience different types of bodegas and wine makers in the area. Hire a private guide so you don't have to worry about driving, and work with them to craft your itinerary for the day.
We worked with Ikusnahi Tours for our second day and visited two more traditional bodegas with a five-course lunch (and wine pairings) to break up the day. If you're interested in experiencing Lagrono's famous Calle Laurel, this is a great night to make your way from Laguardia to Lagrono for your first pintxos crawl in the area! Buses are an option and cabs are relatively inexpensive if you're splitting the cost (about €30).
Read about our second day wine tasting in La Rioja.
Day 6: Spanish Basque Country // San Sebastian, Spain

Head to foodie San Sebastian to wrap up your week in Basque Country. You can take a cab if you want to splurge (about €200) but buses are ready available from Laguardia to San Sebastian-Donostia by way of Vitoria-Gasteiz. Be aware that there a mid-morning bus (around 10AM) and the next bus doesn't leave until about 12:30PM. We missed the first one since we didn't have the schedule but our preference would have been to leave a bit earlier if possible. Both buses will cost you around €30 in total, and you'll make the quick change at Vitoria-Gasteiz. Plan on about 3 hours to get you from Laguardia to San Sebastian, and arrive in the early afternoon.
For beach lovers, La Concha is beautiful and iconic if you feel like taking a dip. For those wanting to shop and explore the foodie scene, head to the old part of the city and let the evening melt into night while you eat, drink and shop.
Check out my top 5 pintxos bars in San Sebastian to begin your planning!
Day 7: Spanish Basque Country // San Sebastian, Spain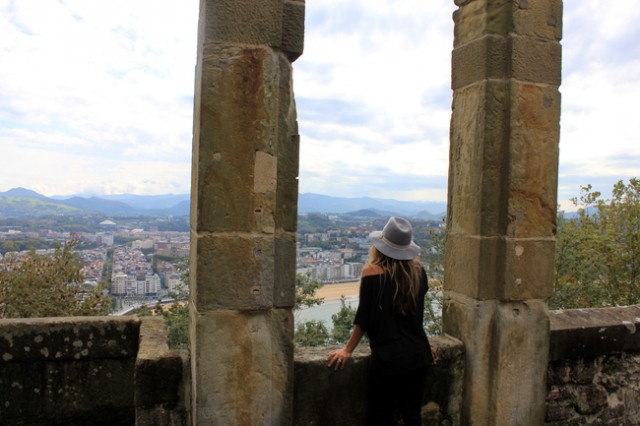 Nights in San Sebastian are for eating and drinking, but what about the days? Head to Monte Urgull for some of the city's best views. Tennis shoes are probably best but I made the trek on cobblestone in a pair of flat boots and survived. There are viewing platforms throughout, providing gorgeous views of La Concha and the city below. Visit the Christ statue at the top and be sure to wander through the complimentary museum for a dose of history on the area.
Read about our exploration of Monte Urgull and see the pictures for inspiration.
At night, head back to your old stomping grounds for more pintxos hopping.
---
Dare I say I think we planned perfectly? I do. Of course I wish we had more time to spend in the region, but with a week to explore the French and Spanish sides, I think we timed our journey perfectly. We had originally worried about only spending two days in San Sebastian but we felt like that was a good taste (literally) of the city, especially since the weather wasn't such that we felt compelled to go to the beach. With more time in the area, I would add on Bilbao, Hondarribia and other Spanish Basque towns to get a feel for those as well. For wine lovers, I would consider adding another day in La Rioja if you enjoy wine tasting and great landscapes.
Share your insight: How would you spend one week in Basque Country?