You guys, we finally did it.
After living in Anguilla for over two years, we finally decided to enjoy a couple of nights in neighboring St. Martin. Yes, we've been there dozens of times before but those trips were either work-related (i.e. we were spending our days at Ace Hardware or buying glassware for the hotel) or were for a quick night before an early flight out of SXM.
Never ever have we actually gone over to St. Martin and really just had a couple of days to hang on the beach and disconnect, and after the whirlwind that has been the 2014/2015 season thus far, we kind of found ourselves needing a few days.
Okay, so I realize that everyone think that we sit on the beach and drink rum punch all day, but that's not actually what happens, unfortunately. It's an awesome gig, mind you, but it is a seven day a week job and it's hard to disconnect when we're in Anguilla. If we're here, we're working, and so far this year there have been few exceptions to that. So, this past weekend -knowing we'd have a half-day of errands to run in St. Martin – we decided to extend that stay a bit to luxuriate about thirty minutes away from home on the beaches of French Saint Martin.
Typically when we overnight in St. Maarten before heading out for a flight, we opt for affordable accommodations on the Dutch side; either Flamingo Beach Resort, Mary's Boon, or previously (before their prices became entirely too uncompetitive), Sonesta Maho. We've strayed from those on occasion, but haven't ever really spent time on St. Martin's French side to explore the chic shops, world-class restaurants, and boutique hotels.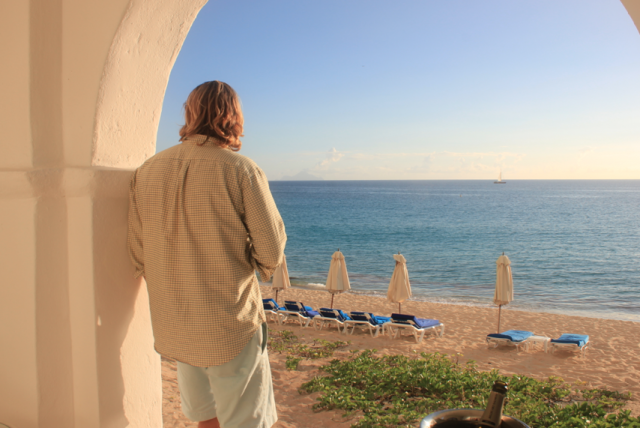 This time, we were on vacation (maybe this could be classified as a 'staycation'?), so we wanted something new, and were lucky enough to have an opportunity to stay at La Samanna, the Caribbean's only Belmond property. I wouldn't consider myself a 'luxury traveler'; I'm simply a lover of travel and I appreciate the experience of a place. In some instances that means a luxury resort, in some instances, that means a super raw eco-lodge or a highly acclaimed hostel. That being said, I absolutely love the Belmond brand (formerly Orient-Express). Scott and I were lucky enough to stay at Orient-Express properties across Peru during our honeymoon and I was immediately enamored. Their properties are visually stunning and manage to capture the essence of the place that they're in; that is, they're stunning without being generic, which is a fate that many larger high-end properties suffer. I would far rather stay at a boutique property with a sense of place than with a luxury brand that lacks personality.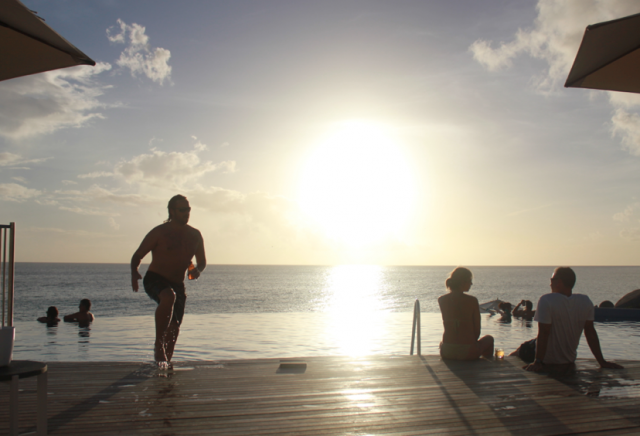 Many people who have come to know and love Anguilla tend to scoff a bit at St. Martin (too congested, too chaotic, too commercialized), and while I mostly tend to agree that St. Martin isn't my favorite destination in the world, I will say that our experience on the French side, especially at La Samanna, didn't really feel like St. Martin/St. Maarten. It felt a bit like St. Barths or the South of France (lots of French speakers and rosé being sipped while we were there), and the beach is definitely the prettiest stretch of sand I've seen on the island, especially considering the relatively low density.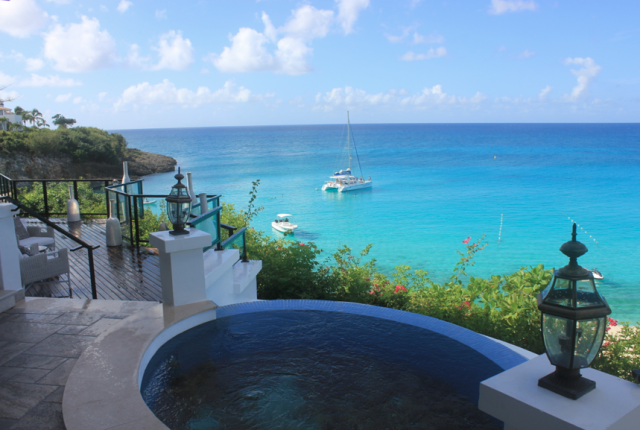 Sitting on our patio on the first night, the sunset was absolutely brilliant, and we actually were able to sit outside and take it all in — no time constraints and nothing pulling us away. Even if we were one island away, it was a great reminder to relish in the natural beauty of the place that we get to call home.
'Be present in all things and thankful for all things.' – Maya Angelou
Stay tuned — I'll share a few snapshots from our impromptu final night on the island and our experience in Grand Case at the Love Hotel, which was totally different and wonderful.
Are you a St. Martin lover? What are your musts while you're on the island? Has anyone been to La Samanna? 
xo,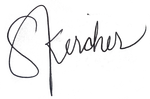 Interested in our other Orient-Express/Belmond experiences? Read about our time in Lima, Cusco, Machu Picchu and on the Hiram Bingham Train.