I've read so many posts online from visitors to the region in their exploratory phases who want to know: Anguilla or St. Barths?
I get the question. Both will generally require a flight into St. Maarten and then a ferry or a flight from there to Anguilla or St. Barths. Both islands have an exclusive vibe that see an influx of megayachts and celebs throughout the season, and both islands boast incredible dining scenes that appeal to gourmands across the globe.
That being said, for the similarities that the neighboring islands share, they have far more differences that allow each to be unique and cater to different travel styles and desires. For those wanting to do both, a blended trip isn't without merit. In fact, we've shared a number of our resort guests with St. Barths which allows first-time visitors to both islands to experience each island's distinct vibe for themselves.
Here's a quick run down on some primary differences between Anguilla and St. Barths:
Getting to the Islands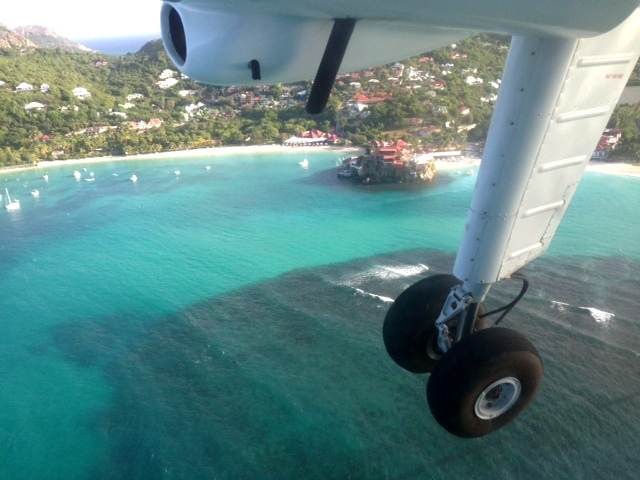 For many guests flying commercial and arriving from the US, Europe and beyond, this is where the initial discussion typically stems from. Both Anguilla and St. Barths generally require that you fly into St. Maarten's Princess Juliana International Airport (SXM) and continue on from there. Anguilla does have an exception to this with direct flights now available from San Juan, Puerto Rico, but the majority of guests to the island still opt to come by way of St. Maarten due to the fact that there are many more options for flight times in. Anguilla also provides an airport that is large enough to accommodate private jets, and many people take advantage of this during peak season!
For Anguilla: Once you've arrived in St. Maarten, you have a few options: 1) take the ferry to Anguilla (the majority of people come this way); or 2) fly from St. Maarten to Anguilla on a little puddle jumper like Anguilla Air Services or Trans Anguilla Airways. The flight is about seven minutes long and generally costs around $100 per person on scheduled flights. Charters are available as well, and make a lot of sense for families and groups looking to split the cost. For ferries, a public ferry is available from Marigot (St. Martin's French side) to Anguilla for $20 (plus $5 departure tax), with departures happening every 45 minutes from 7:30AM to 7PM. Private shuttles to Anguilla are also available directly from the airport at a higher rate but with added convenience.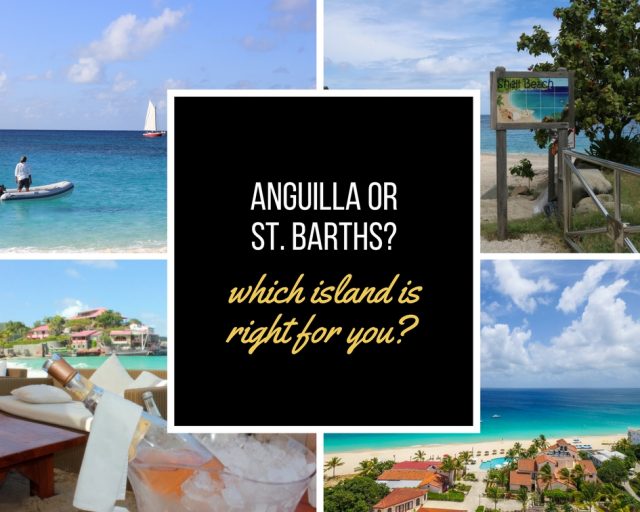 For St. Barths: Ferrying in or flying into St. Maarten is a must as St. Barths airport can't accommodate large aircrafts. The Voyager ferry departs St. Maarten regularly with a few scheduled services each day. The ferry costs non-residents around €64 per person each way, and departures from Oyster Pond, St. Maarten take around 30 minutes to St. Barths. Ferries departing from Marigot take around an hour. Visitors can also fly into St. Barths from either St. Maarten's primary international airport (SXM) or from the tiny Grand Case Airport on St. Martin's French side. St. Barths Commuter serves both SXM and  Grand Case Airport with regularly scheduled flights – about 15 minutes of flying time. Flights are roughly €70 – €80 each way.
Anguilla vs. St. Barths Vibe
The vibe is probably the best way to describe the difference between Anguilla and St. Barths. Both islands cater to similar demographics, both with relatively high price points and an exclusive feel. Anguilla's general atmosphere is much more Caribbean where St. Barths truly feels like a piece of France that went adrift and somehow navigated its way down to the Caribbean.
St. Barths is chic. It's polished. It's undeniably French. You'll rarely if ever hear reggae music; instead, you'll hear lounge covers of pop hits and daytime club sounds. You'll hear French widely spoken and learn about many well tanned St. Barths residents who originally hail from St. Tropez, Cannes, and the like. Anguilla, by contrast, is undeniably Caribbean. You'll not only hear reggae, soca and Caribbean beats on the island, you'll hear live music from local talent, which is astoundingly good. Live music is practically a hallmark of the Anguilla experience and many restaurants have live music by local artists multiple nights of the week. English is universally spoken in Anguilla, but locals speak with an unmistakably Caribbean dialect. It's glamorous in its own right, but generally follows more of a barefoot luxury philosophy (though there are exceptions to that rule).
Anguilla vs. St. Barths Landscape
Just a 12 minute flight from one another, Anguilla and St. Barths have totally different landscapes. The actual topography of the islands provide a striking contrast. Anguilla, famous for its world-class beaches, is a coral atoll and is nearly entirely flat but for one major hill (about 200′ high). By contrast, St. Barths is a volcanic island with a mountainous landscape. In St. Barths, you can experience cliff side driving and views from elevated points, whereas Anguilla's flat landscape is mostly confined to beach views, like the one above.
St. Barths is a lush island, though. Lots of palms and greenery grows throughout the island and provides verdant pops agains the beach scene which adds a bit of drama. Driving through the island in St. Barths also provides a more polished scene. Not only is the landscape more green, floral and wild, the establishments themselves are perfectly manicured with what appears to be a prescribed uniform for the homes. Anguilla's coral landscape means a less lush atmosphere (though hotels take pride in well landscaped properties), and a drive down the island's main road would never be described as 'polished', with lots of unfinished buildings and shabby facades.
As far as beaches are concerned, in my opinion there is no comparison between Anguilla and St. Barths beaches. Anguilla wins that game. Even the 'average' beaches in Anguilla are better than many in St. Barths, offering long expansive stretches of powder white sand and other worldly turquoise water color.
Highlights and Must-Have Experiences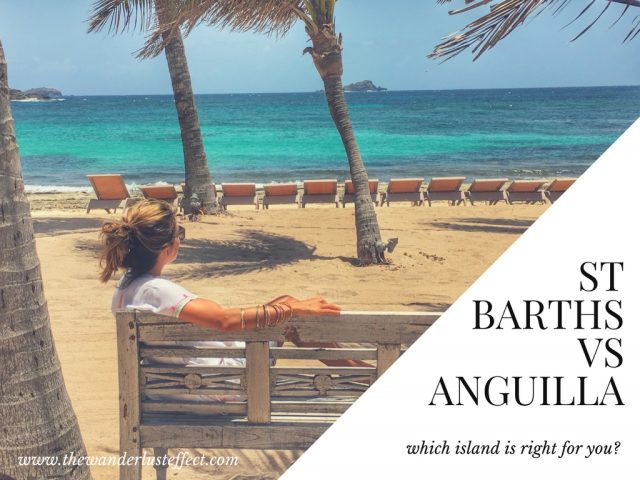 On both islands, beach hopping is a must to experience the different beaches the island has to offer. You can easily visit different beachfront restaurants in Anguilla every day for lunch with many restaurants offering beach chairs if you dine with them. In St. Barths, some places may offer a similar opportunity (especially in low season) but expect people to charge for beach chairs at some lunch locales. For example, Do Brazil on Shell Beach charges €50 per day per person to use their beach chairs on top of the cost of lunch (ouch).
In Anguilla: For many visitors, the beach scene is understandably the draw, but the island also has other activities for those wanting a bit more action. A trip to an off-island cay, like Scilly Cay or Sandy Island is a great experience just a bit off shore. If you can swing an entire beach hopping day trip, do it! By night, try a sunset cruise with Tradition Sailing which culminates with watching the sunset in Little Bay and heading back by starlight. Experience the contrast of dining in Anguilla: world-class five-star dining, plus roadside or beachfront BBQ – both are great experiences – and try to get in live music at least once. The island's local talent (quality and quantity) is remarkable and many restaurants offer live music during dinner. Lastly, don't forget the beach bar scene in Sandy Ground, where you can hop from Elvis' to the Pumphouse for drinks, dancing and music to finish off the night. If you're on a couples escape, read this on romantic experiences in Anguilla for inspiration.
In St. Barths: The chic French vibe lends itself to a different range of experiences. Instead of beach bar hopping, spend the day posted up at Nikki Beach St. Barth, an establishment that captures the essence of a day on the island. It's sexy and chic and it's beachfront with surprisingly great food and cocktails (we went back twice in three days). A day of perusing and shopping in Gustavia is a must, even if you're relegated to window shopping. Beyond Hermes and Bulgari, there are some affordable stores with great beachwear and Caribbean takeaways. Unlike Anguilla, where ATVing and Vespa rentals are relatively non-existent, they're actually a great way to get around St. Barths for transport or a tour!
Dining & Beach Bar Scene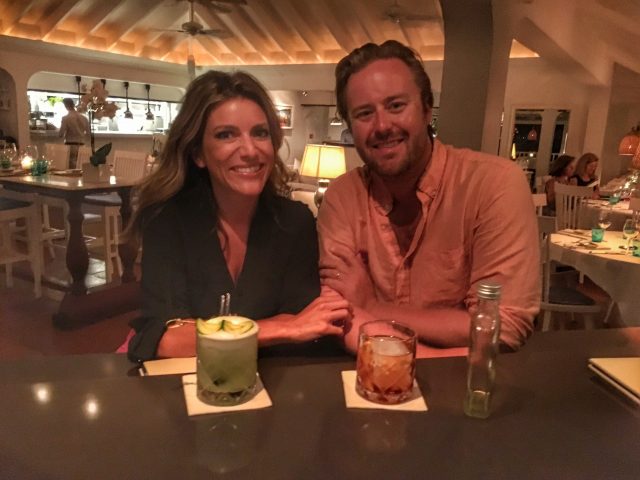 Lastly, dining. One thing that St. Barths and Anguilla have in common is an exceptional dining scene. While I would argue that Anguilla has more high quality restaurants to visit and a broader range of cuisine, Anguilla is also a fair bit bigger than St. Barths. For its tiny size, St. Barths crams in a heap of incredible dining into its borders.
In St. Barths: Restaurants can be found throughout the island and at hotels, but the vast majority of big name restaurants are found in Gustavia, where you'll dine in the middle of town with occasional views of the harbour. We found most restaurants we were interested in weren't beachfront at all (views yes, but not as many on the beach), which was a bit of a surprise coming from Anguilla. There is a fair focus on French cuisine, but many of the restaurants we were most captivated with were actually Asian or fusion restaurants. Two standouts for us were Orega and Bonito, both in Gustavia and both offering plenty for the raw fish lover. One thing I did love about St. Barths dining scene was the amount of healthy lunch options: light wraps and raw seafood vs. heavy burgers and sandwiches.
The beach bar scene in St. Barths is relatively non-existent. Nikki Beach and Do Brazil are perhaps the closest things to 'beach bars', but they're much more upscale than what one traditionally envisions as a typical beach bar.
In Anguilla: Anguilla's dining scene is crazy good and spans quite a range of cuisines. Gourmet Caribbean options abound as do French, Italian and Asian inspired menus (though the Asian food scene is better in St. Barths). As with St. Barths, many of the high-end restaurants come at a price, but the food is world-class for those that don't want to compromise on dining while on vacation. Restaurants are scattered about the island but there are two real 'hubs' for restaurants on the island: Sandy Ground and Meads Bay. Home to some of the island's best resorts, Meads Bay offers exceptional options on a stunning stretch (Straw Hat, Jacala and Blanchard's, to name a few). Similarly, Sandy Ground's main drag has a number of great restaurants plus the added bonus of being home to beach bars (Elvis' and the Pumphouse), which makes it easy to hop around during a single night out.
As far as beach bars are concerned, this is one of the elements that most speaks to the Caribbean vs. French vibes on Anguilla vs. St. Barths, respectively. Anguilla has a great casual beach bar and BBQ scene that's a beautiful contrast to its otherwise exclusive upscale vibe. You can have ribs and chicken at the Sunshine Shack on Rendezvous Bay or head out for a cultural experience on 'The Strip' on weekend nights where you can nosh on local slow cooked BBQ at Ken's Pork.
To compare Anguilla and St. Barths isn't entirely fair but it's done a lot. Many people ask the question to strangers on random online forums: which is better? Neither is better than the other because they're totally different. Yes, they're neighboring islands and yes, they're both small well-loved and rather exclusive little gems, but choosing the 'right' one is totally a matter of personal preference. For those that prefer a more low-key vibe with world-class beaches, Anguilla is probably a better choice for you. If you're more apt to choose a trendier place with incredible shopping that's more about the 'scene', you'd probably prefer St. Barths.
Can't choose? Your best bet is to try them both. Plan a weeklong getaway with 4 days in Anguilla and 3 days in St. Barths for a perfect balance!
Found this helpful? Pin this guide for other Caribbean jetsetters!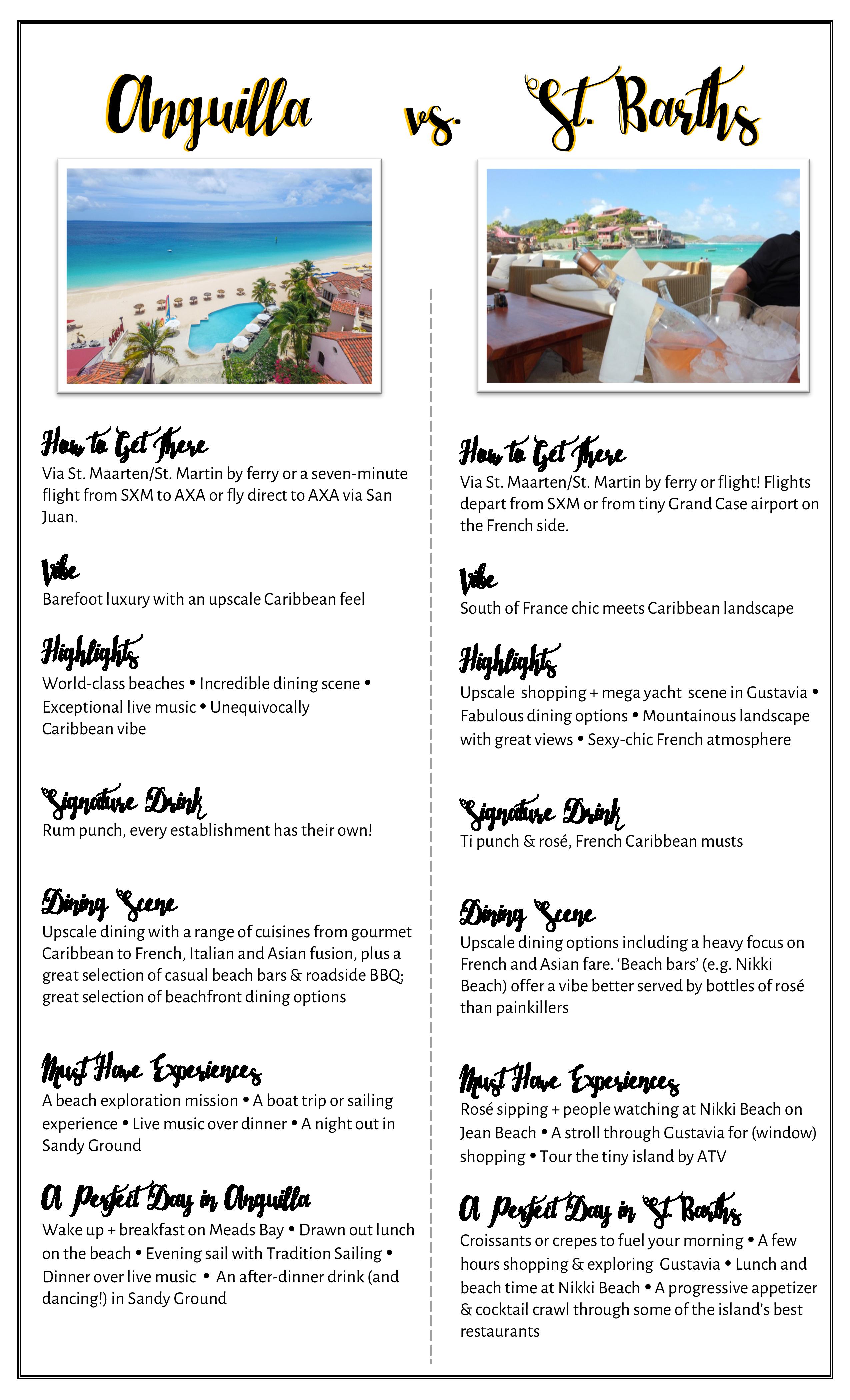 Download the PDF of Anguilla or. St. Barths for easy reading on iPad!
Now, your turn to share. Have you been to Anguilla or St. Barths? Which is your favorite and why?