The Sunshine Shack on Rendezvous Bay has somehow become a ritual for my family during their visits. The beach is pristine, the food and cocktails keep everyone fueled, and Garvey, the proprietor, has a personality and smile that make you feel right at home. With a day off duty, I loaded up the car with towels, a raft (for grandma), sunscreen and reading materials, and took my grandmother and dad down to the beach.
My grandmother is 88 years old so walking down a sandy beach isn't quite as easy as it once was. She's still a trooper but long distances in the Caribbean heat can be a daunting task. During her last visit I discovered how useful a simple raft was: I'd walk her down to the water, have her hold on to the raft and swim her down the beach to our final destination. During her first visit to Anguilla (about a year ago), she confessed to me that it had been a long, long time since she'd taken a dip in the sea. The last time she'd recalled being in was 1951 (seriously), so naturally her swimming ability hasn't been honed. Again, raft to the rescue.
After a float, we found a cozy slice of sand on the beach to settle in, enjoy a beach read and order lunch. If you're looking for a great local experience, Garvey does it right: armed with a grill, a bar and a blender, he serves up ribs, chicken and fish alongside of ice cold Caribs and frozen concoctions. I'm not sure how a day gets more perfect.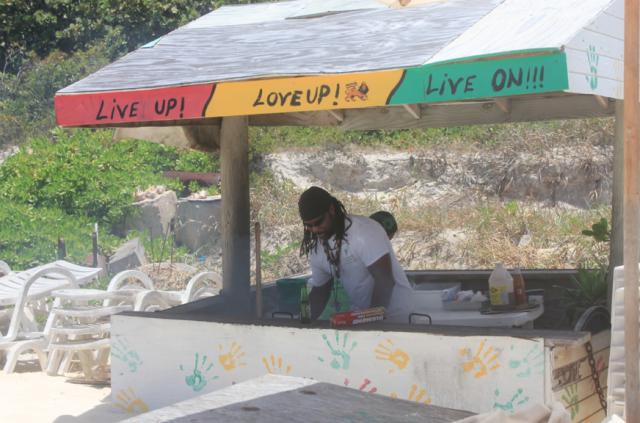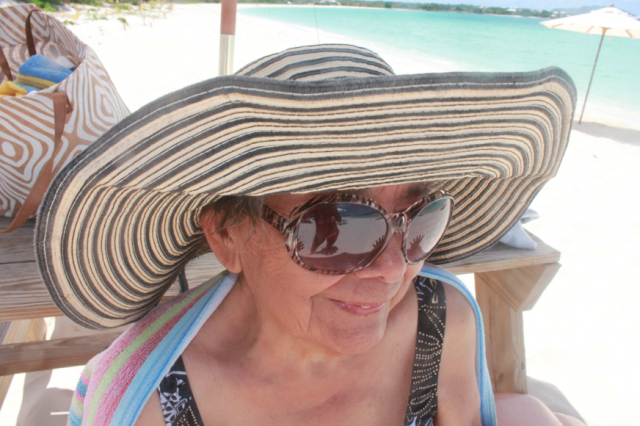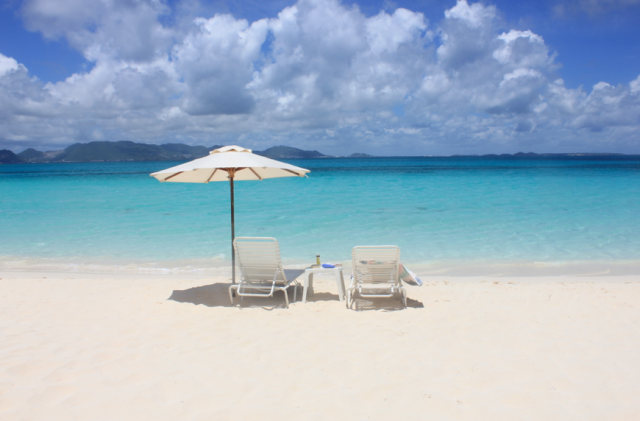 One of my favorite new additions at Garvey's: mini ice chests to keep your beer ice cold.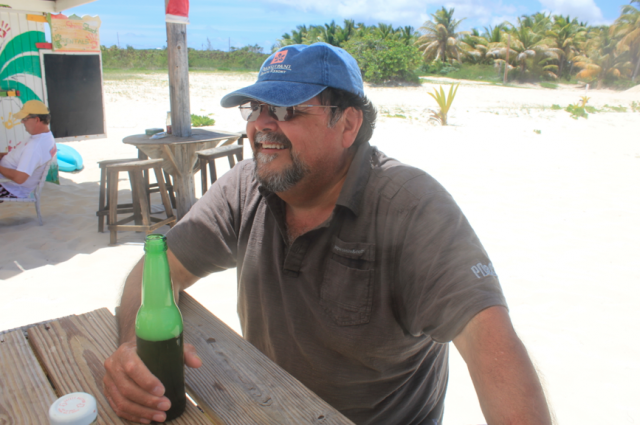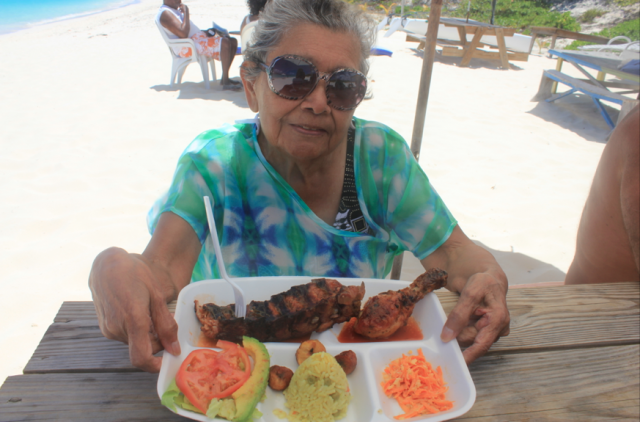 No family trip to AXA would be complete without a day spent with Garvey. Perfection!
Anguilla lovers, what's your go-to beach bar when you're on the island?
xo,