After a whirlwind 2018, I was prepared for a quieter 2019, especially when looking at our work schedule which we knew wouldn't allow us to get away quite as easily in the coming year. As of October, we had virtually no plans for 2019, and then – like that! (*snap*) – things changed. Now we have three trips in the first four months of the year, and we're brainstorming our grand escape for the fall when we have a bit more time to formulate a grand adventure. So, for now, here's what on the horizon for 2019:
January 〰️ Barbados
Work? Play? Well, it's a bit of both as we continue our international IVF journey in Barbados! We loved the team we worked with in Estonia but logistics ended up being very challenging. As we continue learning and navigating our way on this journey we're turning to the Caribbean's most reputed clinic, the Barbados Fertility Center. We head out there this week, and I find myself extremely zen as we begin this journey yet again. We also now have ten days in Barbados, which is the most time I've ever spent on a beach vacay (sounds odd from someone who lives in Anguilla, but we live here, we aren't on vacation here so it's quite different). In between appointments, we'll be going on distillery tours, exploring the island, taking in the famous local fish fry, and learning more about our neighbors to the south. What's that old adage about making lemonade out of lemons? ?
February 〰️ Haiti
This trip has been five years in the making. A number of years ago my childhood best friend took the plunge and moved part-time to Haiti to work with an organization called Mission of Grace based in Carries, Haiti. Each year we discussed the possibility of joining them for a week to see their organization's work and this year we're finally making it a reality. We'll be working in medical, construction, in a food kitchen, and with children and elderly, and Scott's mom and brother will be heading there with us!
April 〰️ Paris + Alsace, France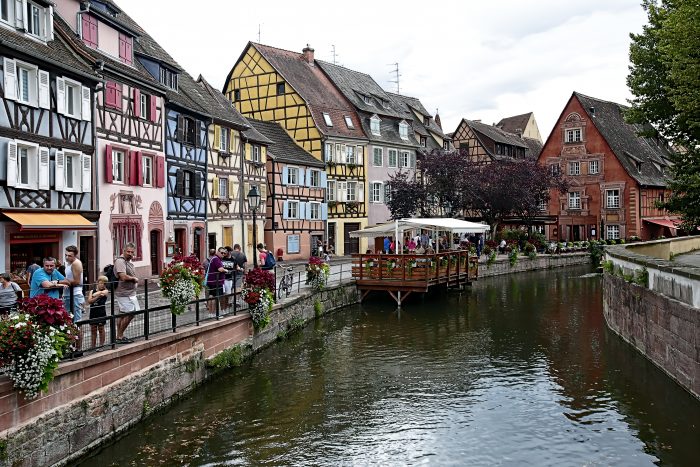 You know how parents are the hardest to shop for? Well, our solution to that with my parents is surprising them each Christmas with an international trip so we can keep making memories together around the globe. This year, we're heading to Alsace + Paris in April which will mark my mom's first ever trip to France and my dad's second (we visited Paris together in 2010). Alsace is a region that's long been on our personal list so we'll be spending a few nights in the French capital before heading to the quaint Beauty and the Beast-inspired towns of Alsace that dot the German border.
---
Jetset Dreams for 2019

With a few unknowns at play, we have yet to book anything for the summer or beyond but our wheels are turning in a major way. After last year's trip to Egypt, we're looking at adventuring to a new continent (for me), exploring more of beautiful New England (you'll remember that we adored our three days in Nantucket a couple of years back!) and adventuring to new parts of the Caribbean.
The Caribbean Break 〰️ Colombia or Cuba
We typically do a four-day weekend somewhere in the region each year. We've taken advantage of the flights available through our local TransAnguilla Airways and jumped on the Copa flights to Central and South America (available from SXM). This year, I'm most interested in finally making it to Havana or heading further south to Cartagena for a four-day Spanish-speaking stint if we can carve out the time. Anyone been to either? Would love your take below on which we should prioritize!
The Summer Escape 〰️ New England
It's no secret that we fell in love with Nantucket during our New England escape a couple of years back, and since then we've been daydreaming about a return trip to the Northeast. Growing up in California, places like Coastal Maine, Cape Cod, and Rhode Island always seemed like the embodiment of the perfect, preppy American summer. This year, we're toying with the idea of visiting Newport or southern Maine (or maybe a cheeky return visit to Nantucket) for a quick all-American escape.
The Grand Adventure 〰️ Southeast Asia
That brings us to the grand adventure, our three to four-week September/October escape. We typically try to head somewhere far-flung since we have the incredible luxury of time on our side during that time. Fortunately September and October are generally gorgeous months around the world so we're fairly spoiled for choice during our time away. This year, our talks have narrowed it down a fair bit: first on the radar is Southeast Asia with time in Vietnam, Cambodia, Laos and possibly northern Thailand if time and logistics permit. Our alternate is making our way back to Africa and spending some time in Namibia, Botswana and Zimbabwe. We've talked about getting to Asia since we were first married — it's arguably Scott's favorite continent — and have yet to make it there. No time like the present, right?
---
Do you have any trips on the books for 2019? Any dream escapes on your radar? Cheers to a happy, travel-filled year ahead!