Delving into Legendary Venice
I've said it a million times and I'll say it again: we are not tour people. The idea of a big bus tour teeming with people you don't know and hitting a string of highlights sounds terrible (and from experience, isn't my cup of tea). But not all tours are created equal, and lumping them all into that big bus image does them a huge disservice. We discovered the power of small group tours in Palestine off-roading in the Judean Desert and exploring key cities like Hebron, Bethlehem, Ramallah and Jericho with a local guide. We reinforced that again in Paris when we booked an evening tour with a guide to cruise down the Seine and skip the line to make our way to the top of the Eiffel Tower. Each tour brought a great depth of knowledge and history that we could not have mustered on our own. In the end, each tour made the overall experience so much richer. Since then, I've found myself seeking out high quality, small-scale (or private) tours with a local guide. If you're the type of traveler who likes the ability to ask questions, learn more, and understand from a local perspective, touring with a guide is actually a pretty special opportunity. In Italy, we opted to tour Venice with Walks of Italy to gain a stronger understanding of Venetian history, plus get a glimpse into Venice's key sites. In a city as touristed as Venice, there's never the fear of 'looking like a tourist.' The majority of the people you see swarming St. Mark's Square are tourists so you're far from being alone.
I wouldn't consider myself a history buff, but I was always far more fascinated with world history than American history growing up. I'm sure I'm not alone in recalling those days in primary school, learning about ancient civilizations and daydreaming about far-flung locales. It's an interesting thing though, learning about history in a textbook versus seeing a place in real life and understanding its history within the context of its present state. I'm sure the majority of the western world learns about Venetian history and the far-reaching power of the Venetian empire, but when that knowledge sort of flits away, we tend to lump Venice into Italy. It's part of Italy after all, right?
Well, now it is, yes, but for so long Venice was its own entity; its own empire with its own distinct history, its own power structures and its own legacy. For those that have spent time in Italy outside of Venice, understanding Venice's individual history is important, too. We met up with Andrea, our tour guide, to uncover more of Venetian history and to get a glimpse into the sinking city's past and present. There were about 20 other people who were part of our group as we set off on a three-plus hour adventure to explore St. Mark's Square, St. Mark's Basilica and Doge's Palace as part of our tour of Venice with Walks of Italy.
St. Mark's Square + St. Mark's Basilica
The tour starts in Piazza San Marco (St. Mark's Square), the meeting point for groups embarking on the Legendary Venice tour. On any given day, St. Mark's Square will be flooded with tour groups learning the history of Venice and exploring their own areas of interest. St. Mark is the patron saint of Venice, and his symbol, the winged lion, can be found everywhere from the Venetian flag to prominent displays on columns and on St. Mark's Basilica. The remains of St. Mark were originally housed in Alexandria before they were stolen (though Venetians may prefer the term 'borrowed') and brought to Venice. The story is part of Venice's legendary history: as thieves making their way out of a Muslim country, the Venetians hid the remains of St. Mark beneath layers of pork, which they were sure wouldn't be touched, and brought St. Mark's remains back to Venice where they now reside.
Piazza San Marco is the most significant square in Venice, housing St. Mark's Basilica, Doge's Palace, and what once were important parliamentary offices. The buildings that line the square were the offices and residences of the Procurators of St. Mark, high officers during the Venetian Empire. Now, the square is the biggest draw in Venice, with visitors coming from around the world to take in the sights by day and listen to the dueling orchestras by night.
Architecturally, Venice brings an interesting mix with heady influence from the Ottoman Empire. The church's design is different from the Catholic churches that are typical of Western Europe, with more resemblance in many ways to Greek Orthodox style and design. The Basilica of St. Mark is a must see when you're in Venice, and the tour allows a fast-track to avoid a line that can build hundreds of people deep for entry (I swear, the fast track alone is reason to be part of these tours).
Photos aren't allowed in St. Mark's Basilica so you'll have to see it for yourself to fully appreciate the majesty of the interiors. As you might imagine, there are some incredible relics inside, and gorgeous, ornate interiors crafted with tiny golden hand laid mosaics. Climbing to the top leads to a balcony that provides incredible views over St. Mark's Square below, with the square's astronomical clock to the right. The clock was built in the late 1400s and still stands, with an added digital mechanism that helps the clock change its display time every five minutes. Watch it from the balcony at St. Mark's Basilica – it'll put on a show at regular intervals as the clock changes.
Doge's Palace
The Doge's Palace was the heart of Venice's power during the Venetian Empire, and the building is a haven for history lovers. For those out there like myself who always sort of mumble the word 'doge' with uncertainty about how it's actually pronounced (dodge? hard 'g'? soft 'g'? short or long 'o'?), it's pronounced DOHZH, with a long 'o'. Our guide explained the term to us, one that's not wholly unique to the Republic of Venice but perhaps most famous within the boundaries of this ancient city-state. A doge was like a president in the sense that he was a democratically elected leader (elected by the city-state's aristocracy, not all residents), but also like the Pope in that he held his term until death after being chosen by the people. For over 1100 years this system remained, until it was abolished in the late 1700s.
For visitors, the palace carries with it an impressive history that can be seen and felt as you make your way through. With the Walks of Italy tour, we were able to skip the line and gain a deeper understanding of the power structures within the Venice of old.
All of the rooms are impressive in their own right; ornate ceilings, decorated with gold framing and celestial paintings. Images of the doges are found everywhere, typically shown with St. Mark. Many rooms have art work that's utterly jaw-dropping and Andrea explained that a focus for the Doges were to hire 'local' artists. Many of our minds quickly zip to the famous Italian artists of the Renaissance: Michelangelo, Da Vinci, Donatello, but those artists were Italian, not Venetian. Titian, one of Venice's most famous artists, has one masterpiece framed in the palace, alongside other impressive Venetian works.
Being a place for meetings with international ambassadors, the goal was to impress and to prove to visitors that Venice was a city-state with great wealth. That approach is clear when you look at the ornateness of the palace; each room more opulent than the next.
Mailboxes, like the one shown above, are present throughout the palace, and were designed so that residents could help make the government aware of others' wrongdoings, whether that was tax evasion, corruption, or something else entirely. The notes had to be signed so the accuser could take responsibility for their claim. If they were wrong in their assumptions, they would be on trial instead.
We walked through to learn about where trials took place, where and how The Council of Ten functioned (essentially Venice's CIA), and of course, where prisoner's were sent after their trial.
Tying with the Rialto Bridge, the Bridge of Sighs (Ponte dei Sospiri) is one of the city's most famous. Onlookers snap photos from neighboring bridges and gondoliers take visitors under the walkway, many assuming that the origins are romantic and whimsical. In reality, the Bridge of Sighs was the covered bridge that prisoners walked through after sentencing, and provided their last glimpses of Venice below. During the tour of Doge's Palace, we walked across the bridge to see where prisoners would have been housed before heading to visit the Chamber of the Great Council for one of our final stops.
The room is spectacular by design, part of that whole build to impress mentality. Every inch is covered in artwork, and the perimeter of the room – just beneath the ceiling – bears images of every Doge that ruled the Republic of Venice. This is particularly fascinating because there's one space where an image appears to have been wiped away. From a distance, there are words written on the dark slate.
"Hic est locus Marini Faletro decapitati pro criminibus."
"Here is the place for Marini Faletro, beheaded for his crimes." The empty space tells the story of a Doge who plotted a coup, which was discovered before it could be executed (that's where The Council of Ten comes in, foiling his grand plan). He was beheaded, and his tale lives on as a reminder to everyone that served after him.
I went into our time in Venice with mixed expectations, excited to see a city that's inspired so many, but also aware of the chaos that mass tourism brings to a city as beloved as this. I loved our two days in Venice; really, truly loved every moment and found that exploring Venice with Walks of Italy during our first full day in the city was a wonderful primer to better understand the city's history, not just as part of Italy, but as its own being.
For anyone heading to Venice, it's tempting to just spend your day getting lost in the maze of city streets, taking in the scenery and eating gelato… and there's absolutely no harm in that! That's an incredible way to spend an afternoon, too, and we enjoyed those same simple pleasures. For those really interested in delving a bit deeper though and understanding the textured history of Venice, I can't recommend a tour of Venice enough – it's an afternoon well worth it!
Have you been to Venice? What did you think of the city?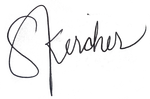 A big thank you to Walks of Italy for hosting us on this wonderful tour of Venice. As always, all thoughts and photos are my own and are genuine.