Where + Wear: Seaside Southern Charm
As a female traveler, I constantly find myself searching for the same information prior to a trip: what do I wear? The crux is this: what's the appropriate travel style for the destination that I'm about to explore that will allow me to look decent in photos without being inappropriately dressed for the landscape and situation? There are cultural customs to keep in mind, climate, landscape and topography, general dressiness of a locale and practicality. Check out this guide – and other travel style guides in this series – for packing inspiration.
Join me in sharing your thoughts and tips for packing and travel fashion with a series of destinations around the globe. Download this quickie cheat sheet of travel style inspiration for Sea Island, including some tips on where to stay, where to dine, and what to do. Pin this guide for a quick reference before your getaway to the American South!
Download the Sea Island Travel Style Guide | The Wanderlust Effect for easy reading on iPad.
Vibe + Packing Tips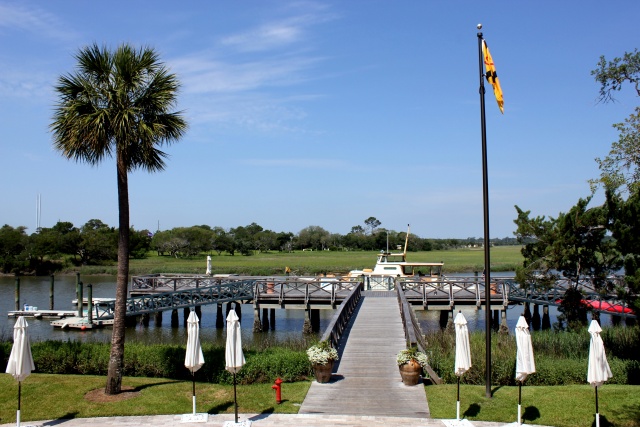 That polished image of a Southern belle that you have in your mind? She embodies the spirit of Sea Island; a classy sophisticate with the right amount of glitz and nary a trace of overt sexiness. For ladies visiting the area, this is your chance to put together a wardrobe that's Jackie O meets J. Crew. Leave the over-the-top cleavage and Vegas dresses at home, and instead delve into chic resort wear with fun accents and a shift or A-line dress that reflects the season.
Delve into chic resort wear with fun accents, and opt for a dress that reflects the season.
If you're headed to Sea Island for the resort experience, your attire will skew towards pieces that are slightly more formal for evenings, which reflects the tone of the area. For evenings out, opt for a dress or chic pair of pants with a pretty blouse. If you're not a pearl person (I'm not!), opt for some great baubles or chunky statement pieces to cap of your outfit. Heels – they don't have to be sky-high! – are practically mandatory.
For men, dress codes are enforced for upscale dinner settings and the rules generally apply to boys 12 and over. Khakis and a navy blazer are the defacto uniform pieces, and a rendition of this basic outfit will serve you well for pre-dinner cocktails and nice nights out.
Shop The Look
Destination Inspiration
What are your recommendations when packing for your Sea Island getaway?
xo,