I had mentioned last week how excited I was for our trip to Georgia and our experience didn't fail to impress. I left St. Simons and Sea Island hoping that somewhere down the road a summer home on the Georgia coast could work itself into our life picture. After driving through the area and looking at all of the quintessential Southern beach homes, I'm thinking it may be a venture that a group of us will have to go in on. Somehow I don't see $16 million vacation homes making their way into our lives anytime soon. Still, a picturesque place for a getaway.
We arrived in Jacksonville on Thursday afternoon after a seamless trip. Despite the connection in Miami, everything went incredibly smoothly. We landed and got our hands on our rental car within minutes (the Toyota Prius was their economy — why would I upgrade?!). We were soon driving through the Florida-Georgia line and into Southern Georgia. The drive from Jacksonville to St. Simons, where we were staying, was slightly over an hour.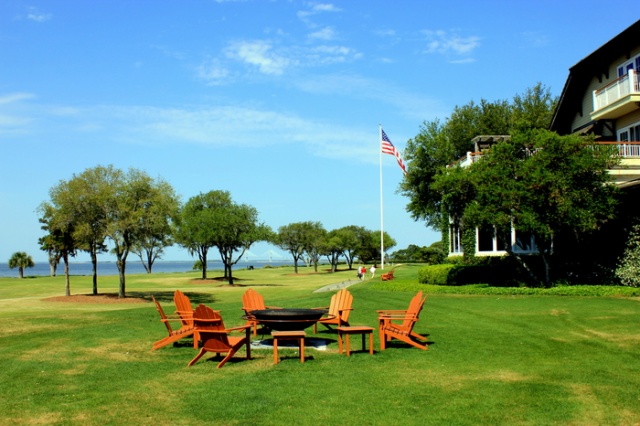 We were slated to spend the majority of our weekend at The King & Prince in St. Simons along with other wedding guests, but we had something special planned for our first night in Georgia. Since we were the first to arrive, we headed to The Lodge at Sea Island. The Lodge is technically on St. Simons Island, a neighboring island connected by a tiny bridge, but is affiliated with the larger compound, The Cloister, on Sea Island. Both properties are consistently ranked amongst the Top 50 Hotels in the US, and normally both are easily within the Top 10.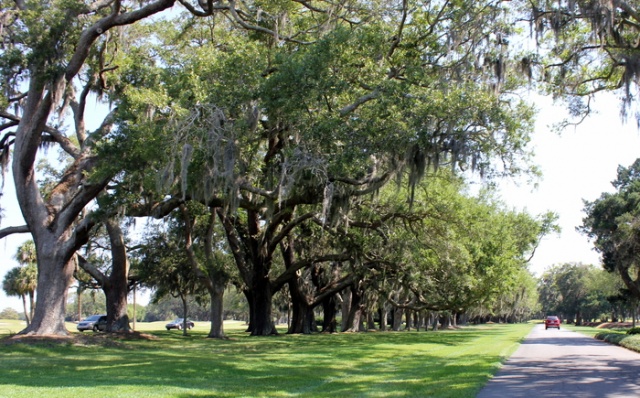 After checking in with the gatekeeper, we pulled into The Lodge, heading down a long driveway lined by drooping trees and ivy. The Lodge was an old privately-owned plantation and there are still remnants of the old building dotted throughout what is now the golf course. As soon as we pulled up, I was in utter awe. It's not an exaggeration in the slightest to say that this was the most luxe hotel experience I've ever partaken in. As soon as we reached the main house, our bags were taken and we were greeted (by name) by our butler (no, seriously) who gave us a grand tour and took notes.
He escorted us to our room on the second floor where he explained the happenings on the small, 42-room property. We were greeted with a cheese platter and a bottle of red wine along with personalized stationery, a schedule of events happening at the property and a card to choose our selection of milk & cookies for late night (chocolate chip, duh).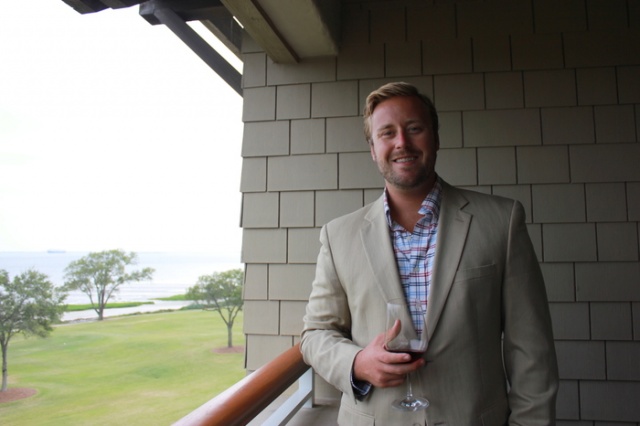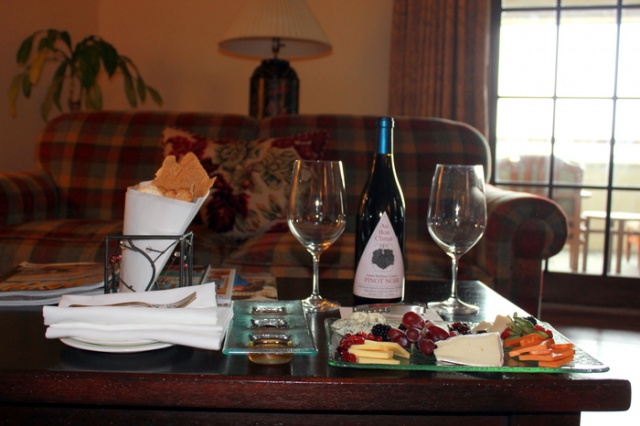 It was love at first sight. The warm Southern touches. The dark wood and small details. The service and warmth from every single person we encountered. We had debated our dinner spot for the evening and ultimately decided to dine at Colt & Alison, the on-site dining establishment named after the hotel's architects.
We started out by grabbing cocktails outside on the deck facing the golf course. Like clockwork, the bagpiper began at 6PM, serenading patrons. The entire experience was so quintessentially Southern (at least how I had envisioned it). Ladies entered the golf course dressed up in shifts and pearls. Men entered in what seemed to be the unofficial uniform of preppy Georgia: khaki pants, and perfectly tailored navy blazers, sipping on gin & tonics. Even the scent in the air conspired to make the experience what it was; the smell of summer at my grandparents' house (I think it's actually jasmine, but that fragrance will forever be nostalgic for me).
We headed off to dinner around 7PM and our dinner service was just as amazing as our service around the hotel broadly. While the food wasn't inexpensive, it was delish. Rumour has it that the Georgian at the Cloister is their most exclusive (read: expensive) dining experience, but Colt & Alison actually had better reviews all the way around. I'm not sure what the Georgian could have/would have offered that C & A didn't, but we were happy with our dining decision. Plus, we got to dress up which is always a plus in my book.
I had spent about 3 hours in Georgia before looking at Scott and saying, 'We're raising our kids here.'  That was the excitedness in me talking, of course, but there was something about the lifestyle and the values that was immediately appealing. There's a charm that's undeniable.
My heart seriously ached having to say goodbye to The Lodge. Such an incredible experience from beginning to end. Next time, we're going back for at least 4 days!
Have any of you been to the Georgia coast? What did you think?