Overnight at the Dazzling Seven Wonders Bedouin Camp
After exploring the great Jordanian cities of Amman and Jerash with Abraham Tours, we headed to Petra where we were going to spend the night before our day exploring Jordan's most famous archaeological site. It was late already, around 9PM by the time we arrived at Seven Wonders Bedouin Camp, about thirty minutes outside of Petra in Wadi Musa. While it would have been nice to have a bit more time to relish in the camp experience, the night time entrance was magical. The rocky, undulated backdrop was covered with lights that looked like candles lighting the night. Bedouins running the camp helped us with our luggage and escorted us to dinner in a large tent. Nearby was a fire pit, plus lounge space for those staying for longer periods of time.
What was absolutely astonishing to me was how much more sophisticated this camp was than what I had imagined. I'd envisioned something rustic: no electricity, fires to provide warmth, no running water, and hosts who spoke primarily Arabic. What we experienced was something totally different.
Electricity – and wifi! – were available until nearly midnight at which point the generator would be turned off. Restrooms were available (no need to find a tree or rock to hide behind), and there were even showers with hot water during the evening. Our hosts spoke English incredibly well. Until I asked, I thought they'd actually studied in Britain based on their fluency and accents. The beds themselves were astonishingly warm and comfortable with extra thick blankets to stay warm during the cold desert nights (despite the near-freezing temps, I wasn't cold at all).
In terms of rooms, we had no idea as to whether the camp provided one large tent for groups (dorm-style) or whether we would be partnered up and given individual tents. For anyone that prefers their own private space, you're in luck. The tents provide room for two people, and can be arranged as two twins or a double bed for couples. Some of the members of our group chose to stay the night at a nearby hotel right outside of the entry to Petra. While I'm sure they're happy with their decision, I can't imagine having done this any other way. Staying in a Bedouin camp provided us with one of the coolest, most memorable experiences possible, and was such a rare opportunity. If you have the option, this really is a must for anyone visiting!
Before departing the camp the next morning, I talked with one of the hosts to ask about this set-up. I really wanted to know about the authenticity of this entire experience and learn a bit about their personal backgrounds. He explained that he grew upon the very land that we were staying on, and his family's heritage reflected a genuine bedouin lifestyle. They saw that visitors were interested in the culture and began hosting them in a small-scale operation. After acquiring the right permits they expanded the camp, making it what it is today. I was impressed – I always find that entrepreneurial spirit refreshing and inspiring, and it was even greater knowing that they wanted to share some of their lifestyle and culture with us. No doubt, a win-win for all involved.
xo from the Middle East,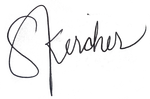 A big thank you to Abraham Tours, Abraham Hostel and Tourist Israel for making this trip possible. As always, all thoughts and photos are my own and are genuine.