With an early morning wake-up call, we boarded our bus with Abraham Tours to make our way east to Jordan. When Scott and I decided that we would, in fact, make this trip to Israel, it took us just a few moments to decide that a trip to Jordan would need to be on our list, too. It's not every day that we travel to the Middle East (this is a first time for both of us to the region), and while we didn't want to spread ourselves too thin, we did want to make sure that we took advantage of every moment to experience all that we could. There would be no way that we could really explore Jordan during this trip, but we had our sights set on one particular point of interest: Petra.
In my discussion with Abraham Tours about options for exploring, they described the two-day tour to Jordan, which encompassed not only Petra – the site that draws many travelers to the country – but also to Jordan's capital city of Amman, and ancient city of Jerash. The accounts I had read from other travelers suggested doing more than a single day trip to Petra, a trip that would likely leave us crunched for time and not allow us to really take in the experience. Single day trips aren't even an option from Jerusalem due to time constraints, options only exist from Eilat in the south of the country. The two-day itinerary seemed more realistic, and it would provide us the opportunity to see not only the Lost City of Petra, but also take a peek at two other prominent cities in the Jordanian landscape, something we would not have likely done otherwise.
Jerash
Following lunch in Jerash, we headed to the city's crown jewel: the Roman ruins. I had to do a bit of research on Jerash before embarking on our trip. I knew of Amman as Jordan's bustling capital and had gleaned a bit of insight from friends who had stayed there for a few days while traveling. While I had heard of Jerash, I knew virtually nothing about the city. Its history, its current role in Jordan's landscape, its industry — it was all one big question mark. As it turns out, Jerash actually has a pretty spectacular history and is one of the largest and most well-preserved sites of Roman architecture (the greatest example within the Middle East). Jerash, which was once known as Gerasa, was part of the Decapolis, a group of ten cities on the eastern frontier of the Roman Empire.
The structures date back to the 1st and 2nd centuries and remain an impeccable illustration of Greco-Roman architecture. For anyone interested in historical sites and ruins, these are a must. The site is incredibly expansive and is in astonishingly good condition (not the rubble and 'use-your-imagination' mentality you get at some ruins). During the time of our visit we were some of the only visitors on site. In light of the current climate and instability in countries surrounding Jordan, the country itself has seen its tourism – the second largest industry in the country – decline. As you can see, many of my photos aren't obstructed with visitors. Yes, I was waiting for an opportune moment, but the opportunities presented themselves frequently due to the general lack of tourists.
We were surprised to walk into the freestanding theatre – impeccably preserved – serenaded by the sounds of bagpipes. Two Jordanian men stood in the center of the threatre, one expertly playing the bagpipe and one rapping on a large drum. Scott jokingly quipped, 'I didn't realize the Scottish made it this far' (we weren't exactly sure why Jordanians would be playing bagpipes in a Greco-Roman theatre – all of this seemed a bit disjointed). Rania enlightened us by explaining that Jordan fell under the British Mandate for a period of time and that this display was an homage to that period of the country's history. We only spent an hour or so exploring the ruins, but we were able to glimpse the main views and take in the site from the highest points. I didn't feel shortchanged at all, but for those deeply interested in sites like this, plan on spending a longer amount of time in the area to explore all of the temples and spaces on foot. If you want a richer experience, I highly recommend hiring a guide to gain a deeper understanding of the space. I'm a pretty independent explorer and like researching in advance but even being equipped with that knowledge isn't the same as having a local guide. Our experience wouldn't have been nearly as impactful without our guide, Rania, leading us through the ruins and explaining the highlights.
Amman
The city of Amman is home to a population of roughly 2.5 million (one-third of the Jordanian population) and is built upon seven hills. The Citadel, which was on our agenda during our quick visit, sits atop the highest hill, providing stunning views of the city below. While the ruins are great to see, they were a bit anticlimactic after walking through Jerash earlier in the day. The views – being able to scope out Amman from the highest point – were the highlight for me. It was early evening in Amman when we arrived and the cool breeze was surrounding us with a light layer of fog setting in (you can see the haze in these photos; that's not smog). As a side note: when I began my packing for this trip, I took into consideration heat, dry weather, conservative settings, etc. What I didn't take into consideration was rain and a cold climate. It's the Middle East in October, right? How cold can it be? Well, if you're going in the fall (or winter, obviously) bring layers. My scarf ended up helping with providing some warmth and acting as a head covering to protect from rain, but a few people had jackets on to fight the weather which was a much better option.
We said goodbye to the citadel after about 45 minutes of hearing its history and exploring. Our next stop was Petra (more on that in a forthcoming post), and Rania gave us a mini tour of Amman as we exited the city. We passed through a bustling strip, lined with shop after shop doling out everything under the sun (Jordanian garb, food, hookahs, jewelry, shoes, etc.). We passed the oldest mosque in Jordan, glowing in the distance. We passed an affluent area of town lined with perfect mansions and palm trees, and glimpsed an area of Amman that had a palpable American influence: Papa John's, Subway and Burger King shared a block. A nearby, ultramodern mall is home to Burberry and Louis Vuitton. As with any city, the housing ran the gamut, but we saw a number of sprawling estates as we made our way out of the capital. Interestingly, we learned that during the war in Iraq, many Iraqis fled to Jordan as a safe haven, some bringing with them a great deal of wealth. Due to their more heavily padded pocketbooks, they were able to dole out inflated prices for homes in the region, driving up property values broadly. To make matters more complicated, the influx of Syrian refugees has put downward pressure on wages, especially within the informal economy, which has created a complex environment for Jordanians.*
Our main thought as we quietly exited Amman and entered the freeway for our long journey south to Petra (three hours), was that we wished we'd spent more time in the Jordanian capital.  The main street itself was an incredible sight and I could have easily spent a day navigating the souqs and gobbling up local jewelry and kanafeh. Many, like us, only have time to rope in a brief two-day tour and get a brief glimpse of Jordan, and this is certainly a great way to see a couple of main cities (though there is a great deal of driving time involved). After this brief glimpse, seeing the distances between sites and having a better understanding of Jordanian geography, I would easily come back to the country but would allocate a longer period of time to be able to immerse myself more (at least 5 – 7 days). For those visiting Jordan, I honestly wouldn't even consider trying to do a one day trip from Israel. The expense and the time involved are way too great. Add on a bit more time so you don't feel too shortchanged!
Stay tuned to hear about our dinner and overnight experience at a Bedouin Camp outside of Petra!
Have you been to Jordan? Did you explore Amman and Jerash? What were your thoughts?
xo from the Hashemite Kingdom of Jordan,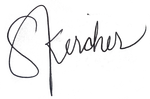 A big thank you to Abraham Tours, Abraham Hostel and Tourist Israel for making this trip possible. As always, all thoughts and photos are my own and are genuine.
---
* Click here to read a paper by Dr. Ibrahaim Saif on the Iraq War's Impact on Growth and Inflation in Jordan. For a preliminary analysis of  the Impact of the Syrian Refugee Crisis on the Labour Market in Jordan published by the ILO, click here.