Set in Riga's Old Town, the Grand Palace Hotel in the Latvian capital does its moniker justice. It's truly grand, from its plush reception space, its swanky bar, and the rooms with just the right touch of luxe. The location is tough to beat, walking distance from the UNESCO World Heritage Center's key sights and monuments.
DESTINATION: RIGA ??
For many who haven't been, the Baltics are a bit of an enigma; and for many, the rather glum post-Soviet snapshot comes to mind. Riga, especially the UNESCO-awarded Old Town, challenges this notion with brightly colored facades and a sea of Art Noveau architecture that makes the town look a bit like a sliver of Vienna in some parts. For first-time visitors, the Old Town is the primary draw and it's a beauty, especially with the sun shining. It's sprinkled with historic sights and monuments, but its small size makes it achievable in just a couple of days.
The Grand Palace Hotel is one of Latvia's premier hotels. Old Town Riga boasts a fairly good showing as far as five-star hotels are concerned, but we loved the old world feel of the Grand Palace, with its plush lobby that seemed to always welcome us with the scent of fresh flowers mixed with cigars. Its location, set just a few minutes' walk from all the main sights make it a winner for a home base perfect for exploring. We stayed in a Deluxe Room, which suited our needs perfectly: spacious, with a comfy bed that begged us to sleep in, a desk (for the work that I told myself I'd do while away), and luxe touches, like a heated bathroom floor.

Restaurant Orangerie at the Grand Palace Hotel is home base for breakfast and dinner, the former of which is included in a few of the hotel packages, depending on your preferences when booking. It was Pils Bar and Restaurant that we adored though, arguably one of the swankiest bars in Old Town Riga, with its rich old world interiors that make the space all-too-inviting. The bartenders whip up a mean beautiful drink including my go-to, a bubbly Kir Royale. You'll find a few people smoking cigars inside, and there are plenty of couches to cozy up on. Sit at the bar to chat with the bartenders to learn a bit more about Riga and its history; Juris was a gem, and practically enough reason for us to return nightly.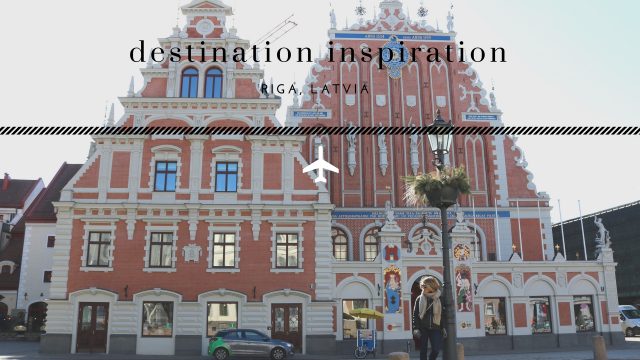 Planning your getaway to Latvia? Here's some inspiration for your trip:
?? Book the Grand Palace Hotel in Riga

Number of Rooms: Around 55, comprised of different room categories
Cost Per Night: €150 – €475
Must-Try Eats & Drinks: Grab a pre-dinner drink or a nightcap at Pils Bar.
Hotel Highlights: The epitome of location meets luxury in Old Town Riga.
Worth the Investment? Yes, as with many areas in the Baltics, you can enjoy luxury at a relatively good value!
〰️ Find more inspiration in my Hotel Insider series 〰️