When we began digging into the island of Rhodes during our research phase, I knew that we had to carve out a few days for the seaside town of Lindos. Located on Rhodes' eastern edge, the town typifies what many envision for a Greek island escape. Unlike Rhodes Old Town which feels closer to something like Valletta or Dubrovnik, and unlike Symi with its colorful neoclassical architecture, Lindos bears the bright white architmecture with blue pops that many have come to associate with a Grecian getaway. Set within town is the Acropolis of Lindos, a huge historic draw not just for the town of Lindos itself but for the island of Rhodes broadly.
With just two nights and three days in Lindos, we knew that carving out one morning to explore the Acropolis was key for us. Even in May, our temps were balmy, in the mid to high-70s most days with slightly cooler evenings. A morning journey to the Acropolis meant that we could hit the ground running before the sun was at its peak, plus it helped us with avoiding the bulk of tourists.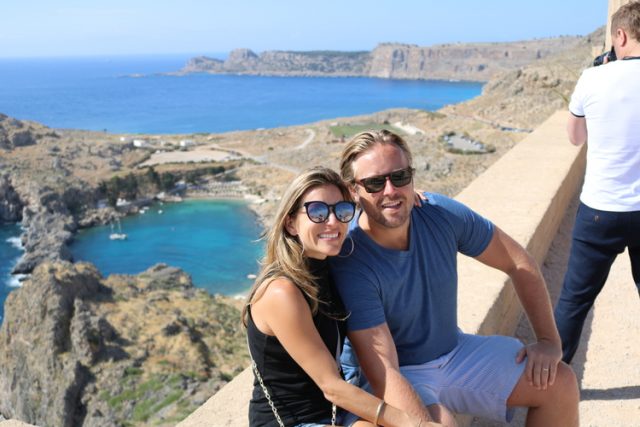 Lindos is a fabulous town worth at least a few days (I could easily return for a weeklong stay with no qualms) but the reality is that many visitors make the Acropolis of Lindos a day trip from Old Town Rhodes; virtually in and out to spend a day exploring the historic site before returning to the northern part of the island. With that in mind, you'll see the crowds thicken as the morning wears on so going early really is a great way to enjoy the space without being too bombarded.
We were based at the stunning Melenos Lindos Hotel, set up high with panoramic views from the rooftop deck. Many visitors to the Acropolis opt to take a donkey from the town center to the top, about a 15-minute journey through the alleyways and then up to the historic site. To be honest, I was hesitant on the donkeys from the get-go. Even before our journey, the animal rights part of me couldn't help but come out, and I had mentioned that I'd probably prefer to walk even before we arrived in town. To be fair, I didn't do the research I needed to on this, and a few of my traveling companions mentioned how donkeys have been doing this very thing for millennia. My dad quipped, 'after all, didn't Mary ride a donkey when she was going to deliver Jesus?' Fair point.
In the end, we chose to walk. Our hotel was situated high enough that we were already a fair part of the way to the top anyhow so our walk was fairly short (though somewhat steep), maybe 10 minutes uphill before we reached the Acropolis. The road that you'll ascend is the same path that was taken historically, which gives some added depth to the experience. Be aware that the road is littered with donkey poo so it's a bit smelly. And obviously watch your step! If you're reading this and you do have any insight into the animal rights components of this prospect, please do comment below. I'm always interested in learning more and being educated on this before making decisions and I'm sure there are many others out there that are conscious of the same. Seeing 250+ lb. people riding these poor donkeys kind of breaks my heart!
If you're visiting the Acropolis of Lindos and wondering about footwear, closed toed shoes aren't required by any means. I wore sandals that had great grip at the bottom to help with getting around and those were perfectly suitable. On a particularly sunny day, a hat may help, too.
Now, let's talk Acropolis views and setting! The views are unreal. The site itself is historic and rich with legends and myths which are set around the main temple dedicated to Athena. The temple of Athena Lindia, which dates back to roughly 300BC, is the centerpiece of the space but the site spans out with dazzling views of the harbour below. We had been told to allocate about an hour to exploring the space, and if you're going in to see the Acropolis, take a quick walk around and leave, that's very doable. That being said, you can easily spend a few hours just walking around and taking in the stunning views and rich history. We spent two to three hours exploring the site and crafting a mini family photo shoot in the process (I can't help myself). It ended up being one of the most fun mornings of our trip.
The views of St. Paul's Bay are jaw-dropping from the Acropolis. From above, you can clearly see the turquoise-hued waters and heart-shaped pool below, and there are stunning views from a number of angles – it was one of my favorite elements from the Acropolis! There are loads of vistas and textures to play with from there so photography lovers will be in heaven finding great angles and new vantage points. We tried to stop regularly – in part for our photos but in part to truly just take it all in: the history and beauty of the space and the rare family trip that we were able to experience there. My dad – the history buff – was in heaven just wandering the ruins, while my mom – the beach lover – was salivating at the site of St. Paul's Bay where we were destined later that day.
Even in our photos you can see that it's not overcrowded during the time that we visited. Part of that is due to the fact that we visited in early May, slightly ahead of the main tourist season, and part of that was due to the time of day. By the time we departed, slightly before noon, we saw a number of tour groups being led through and much longer lines of people scaling the main stairwell to get to the top.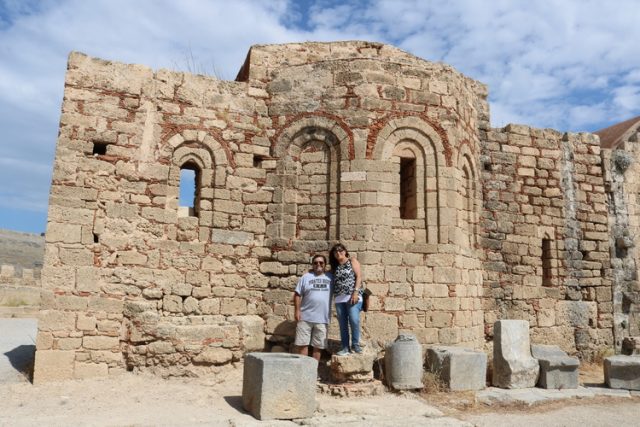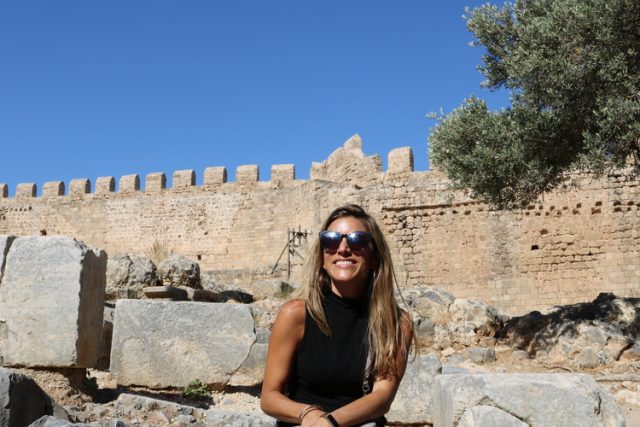 Also, in case you're wondering, it's an excellent location for family Boomerangs.
What to Know about the Acropolis of Lindos
Entry Fee: €12 per adult (discounts provided for children, students, and nationals)
What to Bring/Wear: Water is available for purchase but you may want to bring your own if you're visiting on a particularly hot day. Suncreen and a hat are advisable as well in the heat of summer. In terms of clothing, this isn't a hiking mission so you won't need to be wearing activewear or tennis shoes (though you can if that suits you!). As I mentioned above, even sandals with some grip on the bottom are totally fine. I never had an issue in mine!
Physical Intensity/Difficult: If you're walking to the Acropolis vs. taking the donkeys up, it'll require a short but somewhat steep 10 – 15 minute walk to reach the top. The path taken is the same one walked historically so think of it as a step back into time! It's absolutely feasible, and even my mother (who has joint pain) was able to do it with no issue. There are some stairs throughout the site and there's no railing within the Acropolis. The space is well signed but children clearly need to be accompanied due to safety risks.
Have you visited the Acropolis of Lindos? What did you think?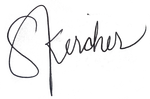 Like the travel style in this post? Shop the look: