?? UPDATE: Scroll to the bottom for a discount on your EatWith experience!
Just a handful of years ago, if I would have told my parents that I was going to eat in a stranger's home in a foreign city with a whole heap of other strangers, they would have questioned my decision making. Fast forward a few years, and companies like EatWith have started an incredible movement that helps unite travelers with unique dining experiences in a local home, and they do it in a way that lends legitimacy to the process.
When we were in Israel a few years back, we were intrigued with the concept and keen on trying it for the first time, but time prohibited us from making it a reality. This year, we had a month to spend in Europe, and I was set on trying out this concept for the first time. After reviewing offerings in Slovenia, Northern Croatia and beyond, we settled on trying EatWith in Venice with our Venetian host, Massimo. We had no idea what the experience would be like, but we were excited to give it a whirl.
We met at a piazza in Venice because Lord knows that the chances of finding a residential home in the city's labyrinth of streets would be impossible for a visitor to the city. Together, 10 of us – five couples – were escorted by Massimo to his home. Let's talk about that for a second: I hadn't even really given thought to the fact that on top of dining with a local, we were really getting to see in the inner workings of a local home. How often do we get to do that when traveling; to see how a local home is set up and get a glimpse into how people live? We walked through his home; a maze of hallways and stairs that mimicked the tangle of Venice, before we reached the dining room, with a Venetian flag hanging prominently in the dimly lit dining room.
So, down we sat, at a long table in the kitchen set for the 10 of us, plus for Massimo and Ariele, his sous chef and co-host. The ten other diners joining us were a mixed bunch, which made the dinner lively and conversation interesting. At the far end of our table were two middle-aged American couples traveling together, in Venice for a couple of days before jumping on a cruise. We sat near one younger couple in their late twenties, an American woman and Australian man, both involved in traveling Cirque de Soleil productions. A couple across from us in their late 40s, were Americans living in Germany, in Italy for a long weekend away. Both couples near us had experienced EatWith at least once before and talked about how interesting their experiences were. Going in, I was excited to meet our host and hear his insight as local, but meeting all of the fellow diners was equally a highlight for us. I'd happily argue that someone who's embarking on an EatWith dining adventure is someone who's traveled before and is looking for a unique experience in their destination. No surprise, but that mentality makes for incredible dinner talk with fellow travelers. The people around us shared our love of travel and we got to exchange stories about favorite destinations, insider tips on places that they loved, and bucket list places we all hoped to visit.
The conversation was fueled by great food and wine, liters of Chianti produced by Massimo's family (not for resale, but for use in the family home). As I mentioned in a post that detailed how we spent two days in Venice, Venetian food is tied to the city's proximity to the sea, which means that seafood is prominently showcased at meals and this dinner was no exception. If you've followed my adventures before, you'll know that I'm a pescetarian so I was particularly grateful to be at a dinner with food that I could enjoy all around. One person in our group was a vegetarian and the hosts kindly prepared a veg-friendly dish for her when the rest of us were noshing on seafood.
I should note that these photos are terrible because the lighting was dim and I was attempting to discretely snatch photos with an iPhone without looking like the person who's on their cell phone at dinner. We started with an appetizer bite, but had no idea how much food was about to make its way to our table. Out came fresh greens and thick cut pieces of white polenta, perfect for soaking up all of the sauces in the house made dishes. The seafood was as fresh as it gets, purchased that morning from the Rialto Market, where Massimo collected inputs for the evening's meal.
If you're in Venice, you cannot leave the city without trying baccalà mantecato, a creamed cod that's highlighted on many menus in the city. Massimo's version was perfect, complemented by fresh bread that was a perfect vehicle for the paté. Plates continued to get passed around (the seafood salad, with chunks of vegetables, olives and capers was a highlight), and Massimo and Ariele worked the table like veterans, swapping ends to learn more about the guests and to tell their stories, while casually bringing out more food and helping pour wine into our glasses. Both hailing from Venice, Ariele shared his path working towards a fine arts degree (how very Venetian, right?), while Massimo, who works on a merchant ship during much of the year, embodied that seafaring tradition that I've talked about so many times.
We started dinner around 8:30PM and were there for a solid three hours before the first of the bunch had to say their goodbyes to prepare for a flight the next day. In total, we had around five courses, plus dessert bites from a local bakery, and liters upon liters of wine. The food was plentiful and incredible. It's interesting with these things because while many of the hosts have a love for cooking and hosting, they're not necessarily professional chefs (though some are). We chose a dining experience that reflected Venetian cuisine (The Secret Cuisine of Venice), but destinations offer all sorts of experiences. One lady at our table dined in Moscow but had a dinner that focused on Georgian cuisine. While you can find a dinner that reflects the region you're visiting, you may also discover a host that's serving up something altogether different (think Nigerian fare in Austria or sushi in Tel Aviv).
So, what's the verdict and what's worth knowing about EatWith experiences? 
First off, our experience with EatWith in Venice was a major hit and a memorable experience from start to finish. If this was any indication of how other EatWith options are, we're doing it again for sure in the future. For anyone looking for a unique experience and a cool way of connecting with local culture in an authentic way, this is a must.
I will also say that I feel that the fellow diners at our table had a huge impact. The people near us were engaging, interesting, well-traveled and social. That being said, I think that probably largely reflects the personality and disposition of someone who's inclined for an experience like this in the first place.
My only real tip for EatWith experiences would be to treat the dinner as if you're an invited guest in someone's home (which – newsflash – you are).
My only real tip for EatWith experiences would be to treat the dinner as if you're an invited guest in someone's home (which – newsflash – you are). Dress like you would if you were invited to someone's house for dinner and be on time so you don't keep other diners and your host waiting. We brought a little gift as a token of appreciation for our host. That's not mandatory at all, and I'm not sure that it's even common practice, but we felt that bringing a little local product from Anguilla was a nice way of saying thank you since we weren't going to leave a monetary tip. Also, keep in mind that requesting a dinner date should not be discounted. There were no dining experiences available for the night that worked for our schedule. We requested that night, and Massimo approved it. Others booked afterwards to fill out the evening. If you don't see the night you're looking for when you peruse their site, don't be afraid to request if it's a host that you think you're most in sync with.
Who knew a dinner with strangers could be so fun? If you're inclined to give it a whirl, use EatWith discount code WanderlustEffect10 for $10 off of your dining expedition!
Anyone else had a great EatWith (or similar) experience dining in a local home? Share the deets below so we can check it out!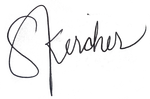 A big thank you to EatWith for allowing us to enjoy such an authentic and local experience dining with EatWith in Venice. As always, all thoughts and photos (sorry they're grainy!) are my own and are genuine.