Editors Note: As a former resident of San Francisco and lover of the ever-stunning Northern California Wine Country, I am excited to showcase a few tour companies that allow visitors to delve into tailored wine tasting and wine education experiences. If you're heading to my former stomping grounds, I hope one of these tours helps you in crafting a great itinerary that fits your taste and budget.
Guest Post By: IHG Hotels Team
Northern California wines have come a long way since John Patchett planted the first commercial winery in Napa Valley more than 160 years ago. These days, each American state produces wine in some capacity. However, up to 90% of American wine is still produced in sunny California.
Why does NorCal churn out such delicious and unique wines? The lovingly-dubbed "Wine Country" lies in the center of three mountain ranges, giving the crops diverse climates and elevation options perfectly suited to each one. But the spectacular views don't hurt the delicious taste of Northern California wine.
Staying in San Francisco puts you in the perfect proximity to several of the state's best wineries. With world-class companies offering luxury tours, often including transportation and lunch, it's not easy to pick just one.
Beau Wine Tours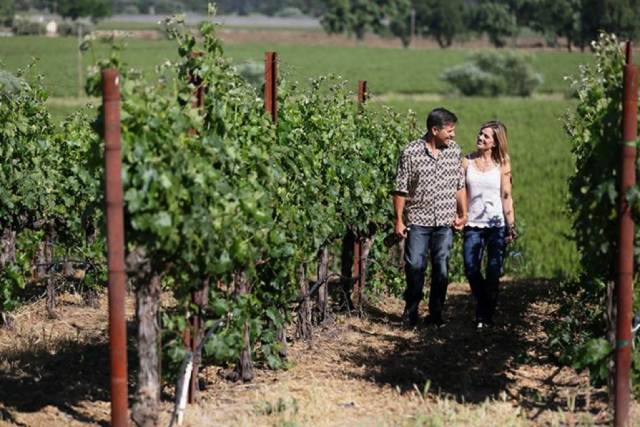 800.387.2328
Image Source: Beau Wine Tours Twitter
As a visitor favorite for years, Beau Wine Tours provides more than just the luxury and class you'd expect from a top-notch winery tour. At Beau Wine Tours, not only will you be shown the "best kept secrets" and "hidden gems" of Wine Country, but they'll also pick you up from your San Francisco hotel in a luxury automobile. Every single one of Beau's tour guides is a wine country local, who knows the region like the back of their hand. Seasoned wine collectors and novices alike will enjoy a custom-tailored San Francisco wine tour exactly to their preferences.
Green Dream Tours
415.692.1644
Image Source: Green Dream Tours LLC's Facebook
Since 2008, Green Dream Tours has wowed visitors time and time again. If you're looking for a more intimate setting and boutique wineries, Green Dream will wow you, too. For those of you in small group, Green Dream Tours works with you to design a customized-perfect day. You'll travel first class inside their luxury "limo bus," which picks you and your group up from anywhere in the Bay Area, touring beautiful Napa Valley or Sonoma Valley. You can choose a half-day or full-day tour, and no matter which you choose, you'll enjoy a friendly, fun, and enlightening wine-filled day at a great rate.
Blue Heron Tours
866.326.4237
Image Source: Blue Heron Custom Tours and Travel Facebook
Leave the driving to Blue Heron Tours. They let you ride in comfort as they take you to see the stunning San Francisco sights and places only the locals know about. And their custom, private winery tours are the best tours they provide. Plus they offer 11 different custom tours into Wine Country. Their Hidden Vineyards tour lets you spend the day exploring wineries in the Alexander, Dry Creek, and Russian River Valleys, which make some of the area's tastiest wines and aren't nearly as crowded as other portions of Wine Country. They also offer a Pick Your Grape tour where you tell Blue Heron what wines you enjoy most, and they put together a winetasting schedule focusing on those wines. They even have a kid-friendly tour, Grape Jellies and Grape Vines — a tour that begins at the Jelly Belly Factory and ends with lunch and winetasting in Napa Valley.
Terrific Tours
800.506.5096
Image Source: Terrific Tours Facebook
Terrific Tours slogan says it all, "Professional Guides. Comfortable Rides." What more could you ask for when looking for the perfect company to take you on a private San Francisco winery tour? Their private van and SUV wine tours take you anywhere in the Northern California region you wish to go. We're talking more than 1,000 local wineries to choose from! After deciding which wineries to tour, you'll spend a full day in a comfy ride with a gracious wine expert seeing California's gorgeous countryside and trying the best wines that have ever touched your lips.
Napa Valley Wine Country Tours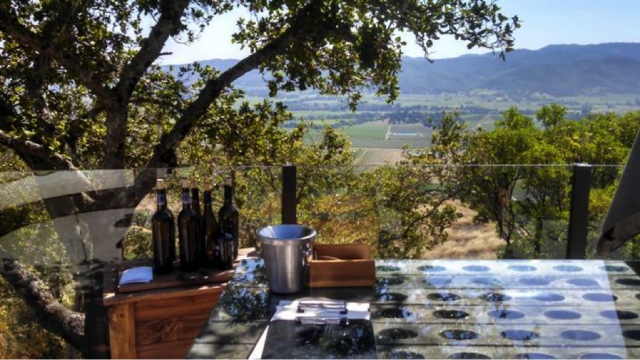 800.578.0115
Image Source: Napa Valley Wine Country Tours Facebook
5. Are you a wine collector? Or are you just someone who really loves wine? Whichever category you fall into, Napa Valley Wine Country Tours has the perfect team ready to plan the ideal private wine tour you're looking for. Their chauffeurs contact you before your tour to throw around some ideas, help you organize your day of touring wineries in Napa Valley or Sonoma Valley you're interested in, and call and book wine tasting appointments for you. They even assist with the process of shipping your wine purchases to your house if you fall so in love with any of the wines you taste you want to take them home with you. Napa Valley Wine Country Tours can also take your wine tour up a notch by pairing it with something else you enjoy or something new you want to try, such as horseback riding, massages, hot air balloons, art, and more.
There are few things more beautiful in this world than Wine Country, so when you can fit it into your busy schedule, let yourself (and your taste buds) enjoy a luxury private tour of some of the lushest wineries in Northern California.
---
This post was written and provided by IHG Hotels. IHG offers hotels for every type of occasion and has 4,900 properties in nearly 100 countries.