For the most part, we were winging it in St. John. I had an idea of places that I wanted to go, beaches I wanted to see and places I wanted to dine, but everything was extremely loose knowing that I would want Scott's input (this was a surprise trip so he had no input on the planning front). The one thing that I had solidified before we departed was a little something special for our actual anniversary on July 5th: a day sail to Jost Van Dyke.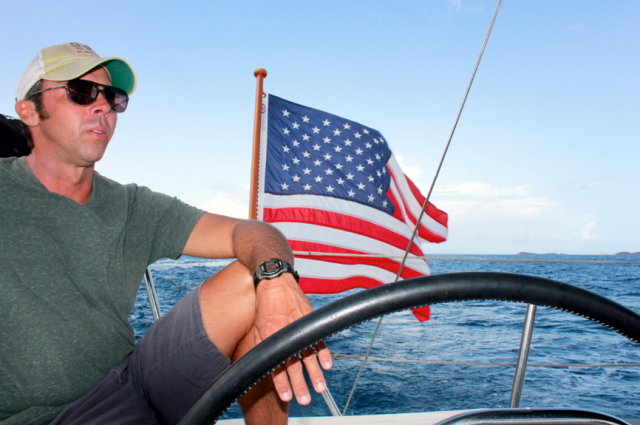 This was my first time in the Virgin Islands broadly but Scott had been to the area before with family. He'd always spoken highly of his experience sailing in the USVIs and BVIs, but was especially enthusiastic about Jost Van Dyke (based on my conversations with other people who had been, this seemed to be a trend). Knowing that this was one of his favorite places in the world, a day sail was a no-brainer. I rabidly searched the internet trying to find the right option for the trip. Being that we were heading out in July, many sailboats had already left the Caribbean and headed north – many up to Maine, Rhode Island, etc. – for the summer months. There's a public ferry that's offered if you want a no frills way to get from Point A to Point B (it'll save you a few dollars), but there are also a slew of sailboats available to make the experience a bit more memorable. We chose to sail with Jason from St. John Yacht Charters aboard his boat, Survivan. He serves up painkillers and soft drinks along the way but we brought a special bottle of bubbly to celebrate.
I actually didn't do a ton of research into the ferry simply because the thought of sailing felt too perfect given the backdrop. It's an area that begs visitors to be on the water and I was excited for the full experience: meeting fellow passengers and learning Jason's story (in the same way everyone asks Scott and I how we ended up in Anguilla, it's interesting to learn what brought people down and what their experiences have been). Jason and his first mate, Madison, were awesome – they made the experience fun and could relate on tales of island life. For anyone looking at Survivan wondering why the boat's name is spelled as such (I went through the initial period trying to figure out if it was pronounced like "surviving" or with some French twist that I couldn't master), we got to hear the story behind the name: the boat was in Grenada during Hurricane Ivan and was the only boat to escape unscathed. The boat, which now had a legacy of survivin' Ivan, was aptly named Survivan, with "Ivan" being integrated into the moniker.
Jost Van Dyke
En route to Jost Van Dyke we stopped for a snorkel before re-boarding and making our way to Jost. We had a dusting of rain on the way and a bit of wind which disappeared as we pulled into White Bay. On the way, we had collectively decided to skip Foxy's since the beach and the experience wouldn't be the same as White Bay during the day. We were given about two hours to spend on the island; enough time to grab a painkiller – or three – plus have lunch on the beach.
Naturally, our first stop was the Soggy Dollar Bar, the home of the painkiller. I've had a few painkillers in Anguilla, but it's not the same as sippin' the orange coconutty rum concoction at the bar that it calls home. Now, this is probably no surprise, but these things are deceptively strong. I was on my second when we began makin' friends with a group of folks that frequent the island (twice a year – July and December, without exception). At this point, we'd meandered down to One Love Bar & Grill which serves up famously delicious lobster quesadillas along with other Caribbean bar fare. We placed a lunch order and headed down the beach to soak up the sun and exchange stories while the food was being prepped.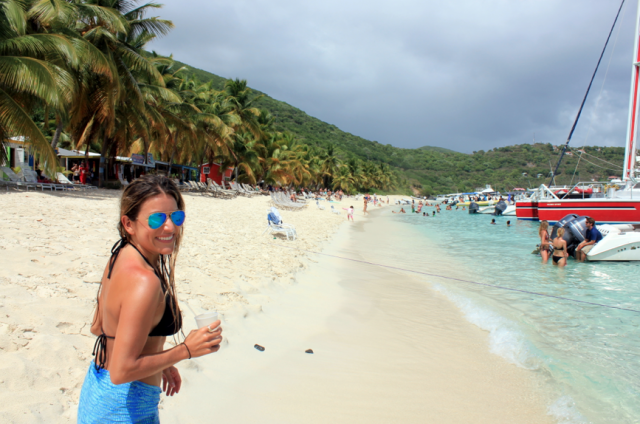 Extending the Day Trip
The folks we became friends with stay on Jost Van Dyke for the entirety of their vacation. Before we'd arrived on the island, I hadn't even really considered it as a place to spend multiple days or as a place with hotels and proper dining establishments but it is. At this point, I was on my third painkiller and intermittently sipping Scott's bushwacker from One Love (it's like an adult milkshake). I'd also opted out of lunch since I wasn't overly hungry. It was around 1:20PM and after chatting with our new friends Scott and I had decided that leaving JVD sounded like a terrible idea. We were going to spend the night.
Yes, that seemed like a good idea. We were staying the night on Jost Van Dyke. We added ourselves to our new friends' dinner reservation at Abe's and were going to find a hotel room somewhere, some way. Otherwise, there were plenty of hammocks we could sleep on. There was also a public ferry headed out the next morning that we could take. We had this thing figured out.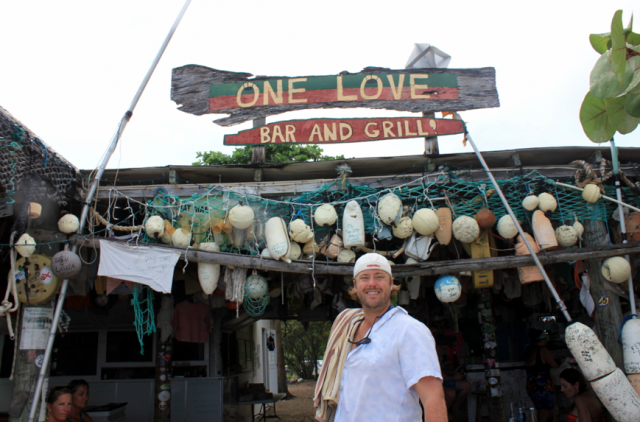 After we'd made this decision, Scott promptly swam out to Jason and Madison on Survivan and explained our idea. It was our first wedding anniversary and we'd decided that they'd delivered us to a veritable heaven on earth. We were hoping to stay the night if that was okay. Apparently this was the first time they'd encountered something like this but it worked out. Our passports were returned to us along with our shoes and we were in this. We were spending the night. We weren't sure where we were spending the night, but we'd cross that bridge when we came to it.
Soon after, we made another group of friends who'd headed over from St. John on a boat of their own. I'm going to pause here: if you can't tell already, this is a theme and I don't think it's relevant to just us. This is the ultimate place to make friends whose names you probably won't remember. You'll take photos together and get along like old pals while trading off buying rounds of painkillers.
After a couple of hours marinating in the water and chatting with them, they were going to head back. It was now around 4PM. Heading back now seemed like a good idea. We'd said we wanted to stay the night but at this point, we could see ourselves heading back. We'd had a great taste of Jost and having a place to sleep sounded nice. We asked our new friends if we could hitch a ride back with them. They accepted (we helped pay extra gas fees incurred) and we made our way back to St. John with them while talking about the newest season of The Bachelor. Don't worry – we explained this to our other group of friends and they took us off of the dinner reservation.
I had somehow arrived back in St. John without my shoes and ate dinner at The Taproom shoeless with our new friends. I have pictures from the rest of the night, but I'm choosing not to share them as they're not the most flattering of photos. I'll share just one after the day's adventure. It captures the love of a one year anniversary:
The best part is that we went home and were sleeping by 8:30PM. A memorable one year anniversary indeed.
xo from the islands,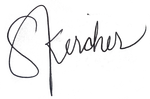 Wanna make a painkiller at home? Check out this recipe from Islands Magazine to get your fix.