2014 brought some incredible adventures for us; a rather unbeatable year by most standards with a number of bucket list trips wrapped into some great experiences. While 2015 may not include as many getaways, it's a year that will be filled with some seriously special celebrations as we ring in a number of milestone birthdays with family. Naturally, this list is ever-growing and ever-evolving, but here's the line up we're looking forward to, including many places that I've never visited before. If you've ventured to any of these destinations, I'd love thoughts on hidden gems, great restaurants, and highlights!
A long weekend in Puerto Rico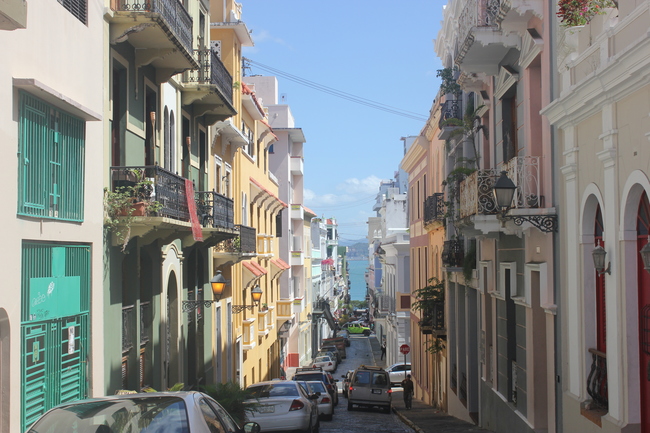 1Our first trip of the year is actually a work-related rendezvous in Puerto Rico for the annual CHTA Marketplace Event taking place on the island. This will be my first time in PR, and I'm looking forward to exploring a bit of what San Juan has to offer. It's a super quick flight from our home in Anguilla but offers a stark contrast to what island life in AXA brings. 

#SibTrip: Honduras
2While this isn't set in stone quite yet, we're currently working on a getaway that I've dubbed SibTrip, a sibling trip that involves Scott, myself, and our siblings. We came to the realization this year that it had been far too long since we'd really had quality time with our respective siblings. This year we've decided to kick off an annual getaway with our inaugural #SibTrip during the spring for a five-day escape in Tela, Honduras at the Indura Resort for a mix of adventure and R&R. This will mark my first time back in Central America in a decade (last time I was in El Salvador visiting family).
Scott's 30th in Brazil
3The first of a series of milestone birthday celebrations, we're heading to Igussu Falls and Rio for a fabulous birthday extravaganza during the last part of May and early part of June (which, coincidentally crosses through my birthday, too). We'll have a few days in Iguassu Falls, exploring primarily from the Brazilian side before heading to Rio for the remainder of the trip. For others interested in traveling to Brazil, do know that Americans need tourist visas, a fact that many people don't realize since Americans typically travel pretty freely around the globe. Visas must be secured in advance ($160 each). I'll share our mishap on the visa front in a forthcoming post!
Grandma's 90th in Las Vegas
4We're swapping out the requisite wild and crazy 21st birthday bash for a wild and crazy 90th birthday bash in Sin City this year. In the Adventures of Scott & Shannon, Vegas has been a staple. We've been nearly every year since we started dating and always have such a blast. It's one of those cities where anything is possible; your experience can truly be whatever you choose which is precisely why we chose it for grandma's bash. With a few dozen people potentially coming in for the event (including family from El Salvador!), there are opportunities for sunning, spa days, gambling, nightlife, great dining, and awesome shows. Viva Las Vegas!
Cultural Immersion in China
5After Vegas, we're taking a couple of weeks away to enjoy a completely different experience: CHINA. I've never been to Asia so this is a pretty exciting first for me, and will mark the 5th continent that Scott and I have visited together. The closest I've come is the Middle East, and while that may technically fall within the scope of the Asian continent, the culture is distinctly different. While we've brainstormed about a thousand incarnations of this trip, we've turned our focus away from the glitz and glam of some of the bigger cities (e.g. Hong Kong and Shanghai) and moved towards a more raw experience in the Yunnan Province. We'll be kickstarting our trip with three days in Beijing before heading to Shangri-La and exploring the country's most diverse region (both geographically and culturally). We're still finalizing our itinerary for Yunnan (we've toyed with going to Tibet, too) but I'm extra excited for my first run-in with the Middle Kingdom.
I'm looking forward to a pretty incredible and insanely diverse year of travel, and am especially excited to experience some great new destinations with family. Nothing's better than making those memories!
What highlights on your agenda for 2015?