Of the two days we spent in Sonoma, the second day was our biggest for Winter Wineland. Scott booked a car and driver for us so we could enjoy the experience to the fullest without worries about who would play DD for the day. We hopped up on Sunday morning and met our driver at the Fountaingrove Inn to embark on our excursion.
Per a friend's suggestion, we made our way to Hop Kiln first. The winemaker at Hop Kiln, a whopping 27, is one of the youngest winemakers in the region (and in the country, I would wager). Now, I'll admit I'm not much of a red wine drinker. Aside from a Pinot Noir here and there, there's rarely a red wine that I love; they just tend to be too big for me. I was surprised — and ecstatic — to see that Hop Kiln had a couple of reds that I really liked, which was a good start to the day. Either they make great, light reds or I'm just growing up. Wines aside, their interior is great — loads of gourmet goodies for sale; everything from fun olive oils and vinegars to a range of mustards (hello, raspberry jalapeño).

After leaving Hop Kiln, we made our way down to Matrix per our driver's suggestion. So, in addition to not being a huge fan of red wines, I'm also (generally) not the biggest fan of chardonnay. Okay, I'll be honest – I like my wine light and sweet. Kind of like adult apple juice.
We tasted a range of wines, including a bunch of reds that were too much for me and two chardonnays, the Balletto and the Stuhlmuller Reserve. The winner for me, hands down was the Stuhlmuller Chardonnay. Sadly, Scott and I don't see eye to eye on what we consider great wine (like I mentioned: apple juice) so we walked away with one of the Zins.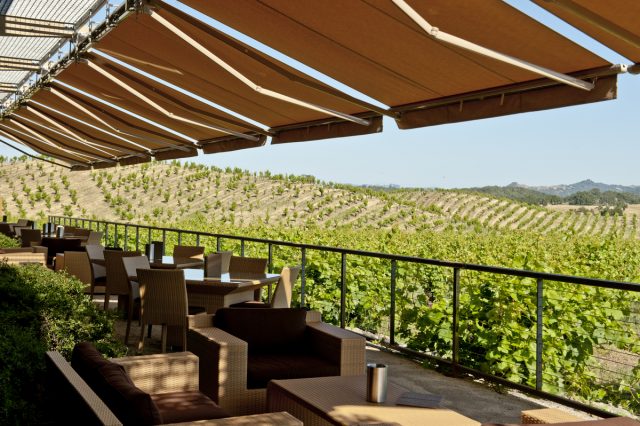 After Matrix, we made our way to Ridge Vineyards, the one winery that was on Scott's agenda for the day. We sipped on their Chardonnay on the way in and I was immediately taken back to childhood. No, my parents didn't give me white wine as a baby, but my mom used to make popsicle-like treats in the summer that tasted a lot like Ridge's Chardonnay; very light and crisp. Take that for what you will, but needless to say, I liked it. We made our way through a range of their reds and — no surprise here — left with a bottle of Zin. If I had my choice I would have gone with the 2009 Geyserville Zin, pretty light and drinkable for me, but since Scott was stockpiling his wine closet,  we opted for the 2009 Lytton Springs version.
From Ridge, we stopped at Oakville Grocer in Healdsburg to grab a bite for the road and made our way to Unti where we could sit at the picnic table to lunch before going in for a tasting. Unti wasn't part of the Winter Wineland deal but was recommended to us by our Sonoma County driver. Per the winery's request, we called in beforehand to make reservations for a tasting. The space is way too small to accommodate loads of people with any kind of personal touch so reservations are highly encouraged before popping in. There were only reds available to taste which was okay by me since I'm trying to learn to drink red wines like a real person. We were able to try five of their wines (for a $5 tasting fee which is comped upon purchase): 2009 Segromigno, 2008 Grenache, 2008 Zinfandel, 2008 Syrah and the 2007 Syrah Benchland. We wound up with a bottle of the Syrah Benchland and the Segromigno, both of which were my faves, too.
After lunch + Unti, we headed to Family Wineries, a place that was very similar to the Wineyard that we had visited on Saturday. Apparently the gentleman who conceptualized Family Wineries acted as a consultant for the Wineyard. There were a number of small wineries that were represented under one tent so we had an opportunity to taste a range of wines from a few different sources. We talked to people from Collier Falls, Dashe Cellars and Mietz Cellars, amongst others.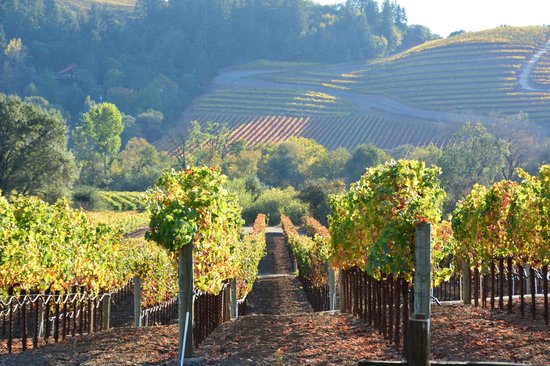 After leaving Family Wineries, we knew we only had a short time left to pack in the rest of the places we wanted to see. We made our way to Dutcher Crossing to ensure that we got in before the 4:00PM deadline. The hard part about a day of wine tasting is that the things that you like or don't like end up blurring together a bit. I do remember liking one of their wines in particular (not that that really helps) and I recall Scott loving on one of their reds. Again, a bit of a blur, but I remember it getting two thumbs up.
From there, we made our way to the last stop of Winter Wineland: Ferrari-Carrano. This place is really photo op central. Gorgeous vineyards and a pretty cellar. One thing that I did love about Ferrari-Carano: they actually had food pairings! We made our way down the line and got to enjoy the match ups of reds with soups and the dessert wines with biscotti. One thing I do remember: not liking their Moscato. As a rule of thumb, I love Moscato. I hate dessert wines that are syrupy, though. I found that to be a bit of the case with this one, sadly. Still, syrupy or not, it tasted pretty perfect with a biscotti pairing.
We prepared to head back to the Fountaingrove, but our driver proposed one last stop before 5PM: Quivira. Quivira wasn't part of the Winter Wineland deal anyway, so it didn't much matter that we didn't get a free tasting. The tastings at this place are $10 and are comped with purchase. We ended up sharing a tasting and the one thing I took away from this place: the people were awesome. Maybe it was because the guy was a vegetarian who empathized with my difficulty of pairing food and red wine… I can't be sure, but I liked him.
Now, I know I'm missing a few of the wineries that we visited but that's a fairly comprehensive overview of the ones that stood out to me along with some that really didn't. We left with thirteen new bottles of wine and red wine-stained teeth; all proof of a successful weekend.
From an educational standpoint, my favorite part of wine tasting is getting to taste two (or more) of the 'same' wines (e.g. two chardonnays, two pinot noirs, etc. back-to-back) to see how the taste differs. Obviously, they're not the same since they're blended with different grapes, grown in different soil in different regions, etc., but for a novice wine drinker it's an interesting comparison. I definitely have a greater appreciation for the whole winemaking process after this weekend and look forward to another wine tasting event in the future. Stay tuned — I'm hoping to make the next wine tasting excursion a family affair!
xoxo from California,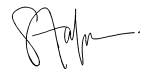 For anyone interested in hiring a driver for wine tasting in the Napa Valley or Sonoma County, I can highly recommend Shane! He was very reasonably priced for the area and has some great insider knowledge for anyone that needs help picking and choosing wineries.