"Do you know how to read these results? It's negative."
The lady manning the hospital desk took the paper with the printed results and pushed it across to me and then moved on to the next.
I was a bit taken aback this time if I'm being honest. First off, I wasn't expected to be slapped in the face with it so nonchalantly. If you follow me on Instagram, you may have seen that Scott and I zipped over to Estonia (as you do, right?) for about five days for our second embryo transfer (my first frozen embryo transfer). During our first IVF round, we had successes. We had a number of high quality embryos which we were able to freeze, which in turn made this second round a much simpler prospect for us.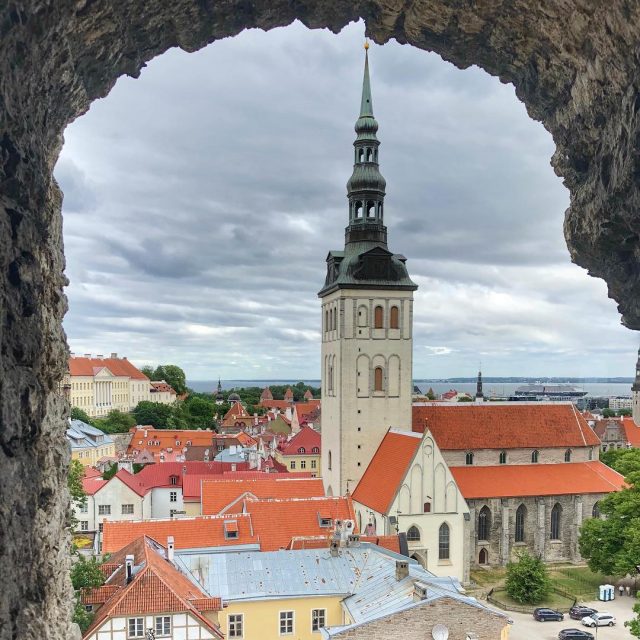 In some ways it never felt fully real for me. Instead of doing the daily injections like with the retrieval round, this round involved popping a few pills three times per day, and taking a second hormone as we got closer to the transfer date. Then, as if by magic, we were in Estonia for our treatments, popped in a couple of potential babies and then went on our merry way. I mean, there's more to it of course, but it kind of feels like that in some ways. You don't necessarily feel different afterwards but you know you've gone through this rather monumental moment where your life could change enormously from there on out.
You're told to start treating your body as if it is pregnant – because, well it could be at any given moment – so you get geared up mentally. It's as if playing this game of pretend pregnant makes you believe that it's a reality, though the REAL reality is that it's a game of chance. For some people the chance is small, for some it's great, but it's never guaranteed and that's something that we all know going in.
After a couple of obstacles initially (getting my hormone levels in check and then the other issue of getting our flights to work!), everything went really smoothly. The transfer was smooth and painless, and all around I found myself feeling more comfortable with a process that by nature is really invasive and awkward. You guys, I'll be honest: I felt optimistic this time. In my heart, I felt optimistic. I kept wondering about our chances of twins, finding signs everywhere we'd go, and thinking about the due date and how we'd tell people when we got the test back. I was having this huge internal battle though, trying to stay positive (because every IVF doctor and forum under the sun will tell you about the power of positivity, blah, blah, blah), but then also tempering that with realism. My head kept fighting my heart with statistics, reality, and the reminder that last time the chances worked against us. It stings to be so positive and, in effect, convince yourself that it will be positive, only to be let down and told that everything you've envisioned during this horrendously long two-week period was all in your head.
I took that scrap of paper with my sad beta results and walked out the door and into the car and immediately started crying. It was the first time I've cried in this entire process. The first time, I expected it to be negative based on my symptoms, but I didn't consider it a failure because there were so many positive elements that came out of the retrieval and the process as a whole. Scott said it this way: this round was different. There was no retrieval so our entire objective was to have a successful transfer, and when that didn't happen we didn't have anything to celebrate – not even a small success – which made this more difficult.
A natural side effect of going through IVF is that you search the interwebs rabidly for information, mostly looking to reassure yourself that you're normal in the way you're feeling both physically and mentally. Someone shared a post that talked about that sense of grief that comes with a 'loss' like this, if you can call it that. It's different from a miscarriage because people universally realize that a miscarriage is a true loss and an emotionally traumatizing experience for many women. An IVF failure isn't a loss in the same way, but for those going through it, it still feels that way in a sense. You've mentally prepared yourself to have a positive test and have begun to feel like you're pregnant before that hope is stripped away in a fleeting moment. Once you've started going through the process you begin viewing those little embryos as something different. They're not just little frozen cells in a tube somewhere, they're future babies. Having one or two of them just gone feels like you've lost something you'll never be able to get back.
This process is a funny thing. We're taught that replicating the same activity over and over and expecting a different outcome is practically the definition of madness, yet this is what we're told to do as we go through the IVF process. We do the same thing each time, praying that the result will be different and if you're persistent enough or if the odds work in your favor, the outcome can change. I keep trying to pull lessons out of every part of this process, though. Is there anything I can do better next time or maybe do differently next time? Is there an extra test, an extra scan, something that will improve my chances? The reality is that there's a nature component at play that we just don't have control over, and we have to truly come to grips with that. If anything, this process has truly taught me to relinquish control and try to release blame. It's easy to question ourselves after the cycle's failed, searching for a way to assign blame for something that's not gone as hoped. What did I do wrong when the 'chances' were so good for me? The reality is that I didn't do anything wrong; these just weren't meant to be and as crappy as it is to not have an answer or explanation, we have to take it for what it is and move forward hoping for a better outcome in the future.
One of my oldest friends in the world recently talked about the concept of 'deserving' things, and I began thinking about that yesterday a lot. Do any of us 'deserve' to have issues with fertility or 'deserve' to go through this process, some of us for years without success? Maybe not. On the flip side, do I 'deserve' to have a great family, a job that I love, the ability to live out dreams that I never thought possible? Well, I don't really 'deserve' that either but that's part of my life, too. It's easy to become overwhelmed by the obstacles and sad times and let them overshadow the good, but we've maintained a strong mindset through this and tried to keep a good perspective on it. For the sadness that yesterday brought, it's overpowered by so much good in our lives.
So, while we didn't get the result that we hoped for this go around, we're keeping our heads up and enjoying all of the other things in life that we have going on. Plus, they say third time's a charm, right? ?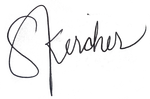 I've said this before on previous posts, but if you're going through this and need someone to talk to, feel free to email me. I've had a few of you reach out and I'm truly happy to talk! If you're anything like me, sharing your thoughts is probably part of the catharsis. ?