When we started this whole IVF process and selected dates that we could work with, it didn't dawn on us that we'd be celebrating Easter Sunday and Founder's Day (on the same day!) in Tallinn, aligned perfectly with the events that are taking place in our lives currently. Seven years ago today, Scott and I went on our first date, and it's a day that we still celebrate annually. A lot has changed since that first interlude at a California wine bar seven years ago, and waking up today made for one of the most poignant Founder's Days yet. There's a little IVF update below, so scroll on down if you want to read what's going on in our lives at this point in the process! ??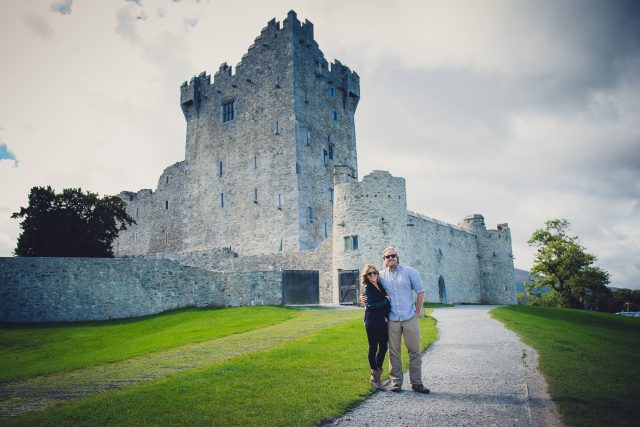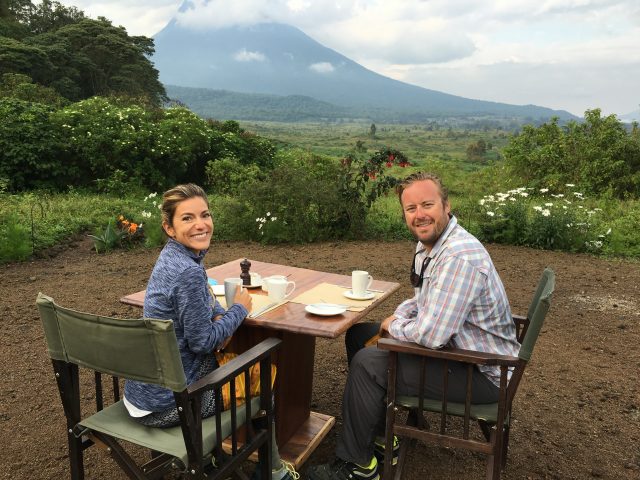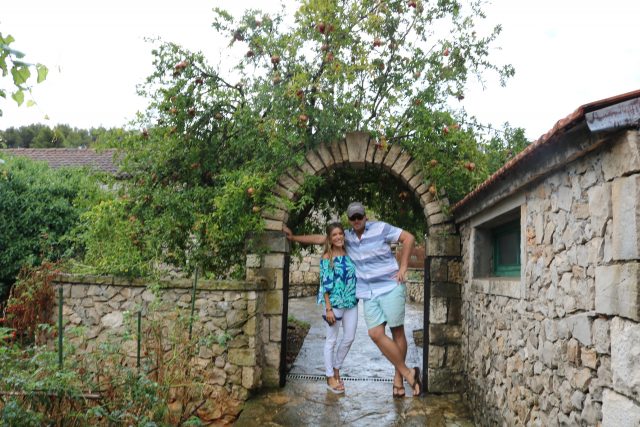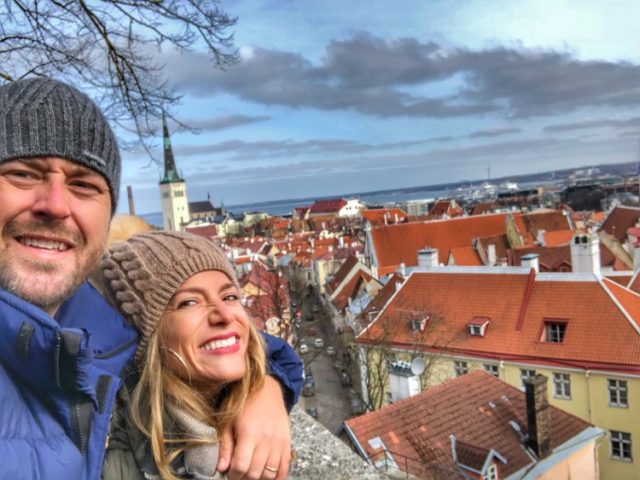 I can hardly believe seven years have already flown by, but I'm so grateful for this man. If there's one thing that I know (or have learned) is critical in going through the journey we're on now, it's that a solid relationship is a necessary foundation. Whether your personal path is an easy or a difficult one, having a partner to share the moments with might just be the most valuable piece.
IVF Update – Phase One Completed! 
When I shared my original post on our international IVF journey in Estonia, a family member pointed out something so relevant and uplifting: we shared the news of our trip just as the first day of spring passed, and with Easter Sunday right around the corner. Traditionally, spring carries with it the idea of new life and new beginnings, which is particularly meaningful for us this year, and regardless of what happens during this round, it feels like a positive step forward. It's progress, which I'm always grateful for.
The great gift of Easter is hope. – Basil Hume
For anyone that's gone through this process, for anyone who is going through this process, or for anyone who is even researching to learn more about the process, you'll know that there are a few phases involved with IVF: there's the 'prep' phase essentially, where you're preparing your body for the big day(s), followed by a week that's really in the doctors' and scientists' hands as they put it all together with some scientific know-how, a bit of magic, and a whole lot of miracle. The prep period culminates in about 10 days of hormonal injections, about half of those days being 2x daily injections with different hormones. The final night women administer what they refer to as the 'trigger shot', which is the final step in the process. Last night, the night before Easter Sunday and the night before we celebrated our Founder's Day, was my trigger shot; a trigger shot that I so elegantly gave myself in the bathroom at a restaurant, waiting for the exact minute where I could jab myself (I can only imagine how hysterical it would be if this was caught on camera, me standing there with my needle ready to go literally looking at the minutes tick away until 10:30PM struck). Today is the one day in the process where we just exist and let it all sink in and come together, before we pass off control to the doctors who will help us take this to the next level in phase two of this journey.
Being in the IVF process at this stage and this moment, without the luxury of hindsight or knowing what happens in the future, I thought I'd share some thoughts and feedback for others who may be needing some first-hand input. First, the shots. To be honest, shots don't bother me so I wasn't really worried about the physical act of injecting myself. The first one is always anxiety-inducing if you're not a medical professional because you're convinced that if there is a way to mess it up, you're surely going to find it. Honestly, the pens are a breeze. Even the more painful shots are really nothing. If you're worried about the pain of the shots, don't be. And really, watch a YouTube video on how to do it and you'll get the gist of how it works. Now, the hormone part of it. UGH. There are a million 'support' forums out there where I swear everyone in the world is looking for medical advice from their peers and it's enough to give you a panic attack. There are people on there swearing if you take a shot 15 minutes late you may mess up the entire process. Eat chocolate or take a bath? You'll most certainly ruin your eggs. Plus, so many women are sharing extremes, essentially horror stories about how they gained 10 pounds in 48 hours from the hormones. For someone who hadn't gone through this, I was sort of having a mental freak out. 10 pounds in 48 hours?! Like, a) how is that possible, and b) I'd be seeking medical attention ASAP, but of course in the back of my mind I was waiting for that to happen; for my body to just explode and freak out with each night that passed and each shot I administered. You know what? My body surprised me, and I'm so grateful to it for getting through this process, each nightly jab and each morning wake-up call for a follow-up injection. I felt pretty great during this whole process. Sure, I was a bit more tired than normal and a bit woozy from time to time, but generally speaking, I've felt good since we arrived. So, again, for anyone going through this, yes, there are extremes and horror stories out there that are true, but that doesn't mean that you'll be one of them. Go in with positive thoughts and realize that your body is working so insanely hard to do a job that it's never done before. Truly, I've felt some of those bodily changes for the first day today and instead of bashing myself for looking like a ate one-too-many French fries, I'm grateful that my body is doing its job. I wasn't sure it was up for the task and it's impressed me with each doctor's visit we've had.
Following up on that – and I'll go into this more in-depth in a future post about international IVF – I think that us being away during this process has been the absolute best decision for our personal needs. For some people traveling creates more anxiety. My happy place is any new place; it's traveling, sightseeing, and learning, and I've been able to do that every day here. It's been good for my mind, body, and soul to be somewhere different. Physically, it means I'm walking 15,000+ steps a day on walking tours and city sightseeing, far more than I'd get at home. Considering exercise is something you have to limit a bit during the so-called 'stimming phase', being able to get in daily exercise in a more body-friendly way has been wonderful. I've also been able to indulge in the occasional  afternoon nap (I'm not a napper at all normally) when my body has felt tired, giving it what it needs when it needs it. Mentally, I've kept my mind engaged. I'm seeing new things, doing new things, exploring the world. What I'm not doing is sitting at home or at work reading forums non-stop and obsessing about each twinge, thought, or feeling. It's allowed me to be much more stress-free that I think I'd be if I were at home. I also credit our clinic in Estonia hugely for this. Going back to all of those forums, I've read stories from so many women who talk about the never-ending of list of do's and don'ts during this process. Above all, our doctor has reassured us that we're doing well. There's been confirmation that we're doing exactly what we should be doing, and that above all we shouldn't stress. Taking a shot 10 minutes later than normal probably isn't going to ruin anything, but stressing out about it for 24 hours and beating yourself up just isn't healthy. The approach here is much more laid back, and it's something that I appreciate to balance out my normal Type A over-researched M.O. All in all, I'm doing much better than I expected in this exact moment, and I've taken it one day at a time, grateful for each morning that my energy is good and I'm feeling well. Tomorrow begins the next step, and I'm feeling ready for it. It's all come and gone so quickly, and in some ways the part that I have control over (injections + timing) is gone. Now we're passing on control to people that we trust to help get us through the next phase. Either way, I'm waking up today extremely grateful. Grateful to be celebrating Easter Sunday in Tallinn and grateful to be celebrating seven years with my partner in this crazy journey.
Happy Easter from Estonia!