"Pull!"
I held the 20-gauge shotgun and watched the target fly in a graceful arch from right to left across the sky. Left foot forward, right foot back, and lining the target up to my line of vision across the top of the gun, I was ready for the real deal.
"Pull," I yelled again, and this time shot at the target mid-arch when my instructor told me it was time to shoot. I pulled the trigger and the gun jolted back into my shoulder as the shell made its way into the sky. The clay target (actually not technically clay anymore, in favor of a biodegradable option) exploded mid-air as girlfriends clapped and cheered from a few feet away.
It was my first ever time holding and shooting a gun and I was learning the art of skeet shooting at Sea Island Shooting School, the second oldest shooting school in the United States (second only to one in Savannah). Under the tutelage of Chuck, a patient and skilled instructor, we began our 9AM class, four eager women excited to learn to shoot under the Georgia sun.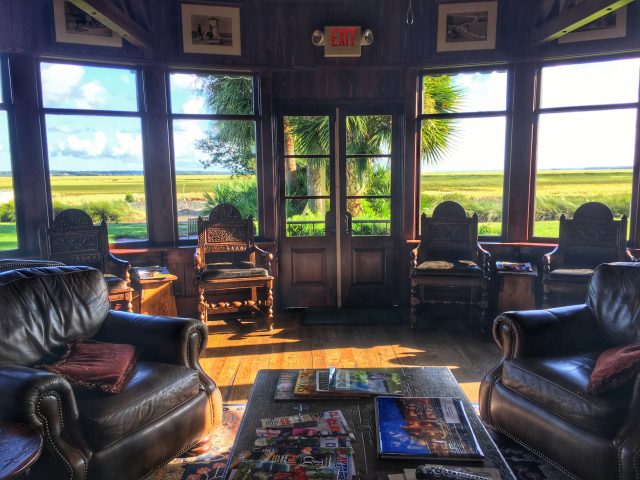 From the moment we arrived at the school, we were enchanted. The school is one of the resort's original buildings and stepping in makes you feel like you've stepped back in time and into a tradition that's been kept alive for decades. The school was built in the late 1920s and there are photos inside that give a glimpse into the generations of shooters that have learned at the establishment. Equipped with earmuffs, we stepped outside of the lodge and into the grass where Chuck took us one by one to get us comfortable with handling a shotgun.
With one girlfriend in the Navy (who is an expert with shooting a pistol), and two Southern girls who grew up with a tradition of shooting in their home state of Mississippi, I was the only one who really hadn't had any gun experience. Even with their experience shooting handguns, they all shared the same sentiment: shooting a handgun and shooting a shotgun are totally different so we were all beginners on this playing field.
Chuck, our instructor, has taught shooting at Sea Island since 2005 and was a hunting guide for more than a decade before that. He took us under his wing and patiently taught us how to hold a gun and the basic principles of shooting. The first few rounds Chuck instructed us on when to shoot (would literally say, 'shoot') and much to my surprise, I actually hit the target about 40% of the time (got 2 out of 4 during my first round). How he can do this just by watching is still mind-blowing to me.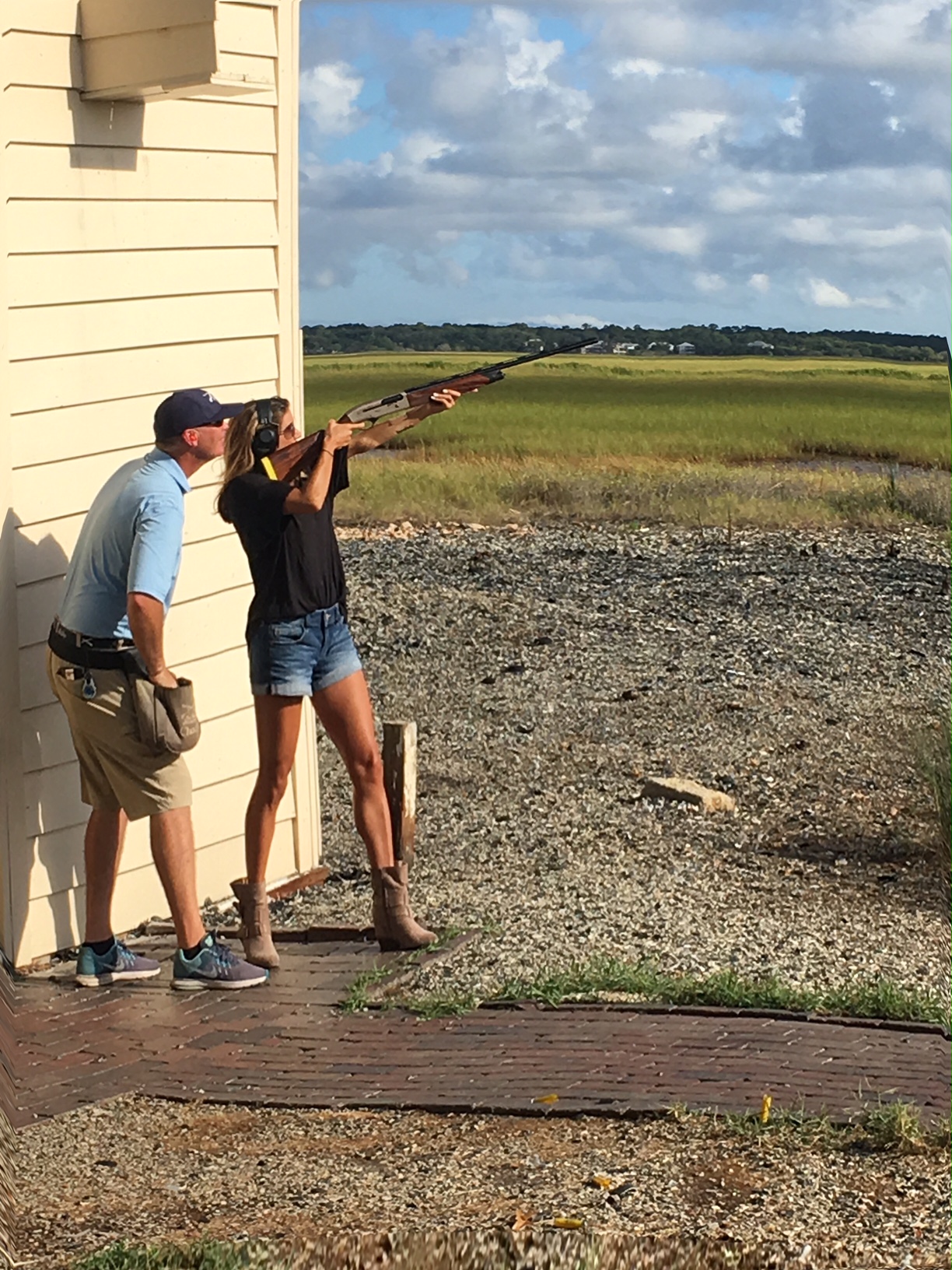 Half way through, we switched sides and got to shoot from a different angle. By the final round, Chuck was there to load the gun and help make corrections but was letting us use our judgement on when to shoot so we could slowly become more comfortable. We all hit multiple targets and I'll admit as a first time shooter I absolutely surprised myself with hitting targets fairly consistently!
Our session was an hour in total which was more than enough time for us to get a feel for shooting and to test our skills. Individual or group lessons are $100 per hour plus the cost of shells ($45 per box of shells – we went through three boxes) and the school happily split the cost between the four of us.
The Shooting School at Sea Island was an absolute highlight for us during our weekend getaway and I would recommend it to anyone who's interested. Beyond it being a fun and educational hour, there's a very cool historic element to the space and the practice.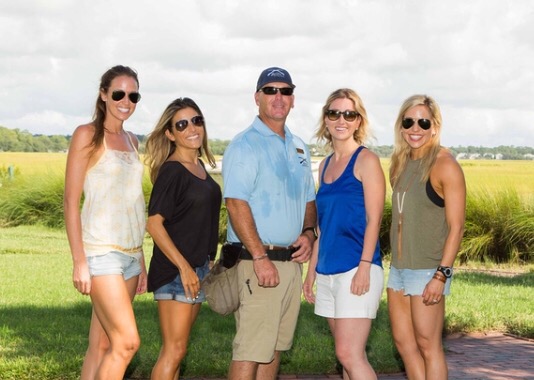 Practical Tips + Information
Having an early morning session was recommended to us and after our morning at the school, I can see why. It gets hot, hot, hot in the summer months so even with our 9AM session we were sunscreening to prevent getting too toasty. Try to get in for an early morning session if it's available!
The school provides ear muffs or ear plugs – your choice – plus glasses for protection if you don't have sunglasses. Beyond needed sunglasses for sun protection, bits of the exploded targets can theoretically fly far enough to hit a bystander. Glasses are recommended for eye protection in case there are any rogue pieces that find their way to you. Close-toed shoes aren't required and weren't really necessary for this particular experience, and no special attire is required. Bring a camera or your phone to snap some pictures! The scenery and the experience is too great to not capture. Check out some video footage from our shooting hour:

Shooting School at Sea Island from Shannon Kircher on Vimeo.
Have you ever done a shooting class before? What did you think?