What I Learned about Maltese Tourism and Island Heritage
I hadn't really considered our week in Malta a 'vacation' per se; more of a Maltese heritage trip meets reconnaissance mission. With Compass & Vine I've dreamt of putting together luxury heritage trips, bringing people face-to-face with their family history in a meaningful – and slightly plush – way. I also wanted others to discover this tiny island nation to learn what makes it unique. In my past visits to Malta, I found it a bit difficult to see the country through a clear lens: I was staying with family, having family meals, and not really planning the trip as if I were a tourist with zero connections.  My perspective of Malta was also shaped through my parents' stories in my childhood and a family connection which made it harder for me to disassociate vibrant memories from the island's modern-day reality. What makes Malta truly remarkable and what are the top sights to see and experience as an outsider? And, perhaps, equally interestingly, do Maltese descendants who come to the island and proudly claim their heritage really know what makes this island nation so special? Our week in Malta was successful: I learned so much more about my Maltese heritage in a broader way. I walked the streets my grandfather walked, ducked into the air raid shelters that he may have hidden in during WWII, and visited the building that my mom grew up in, twelve kids crammed into a small house in the center of the island. Beyond that though, I purposefully experienced Malta as an 'outsider' to learn about the history and what makes Malta unique. I spoke candidly with tour guides about Malta's socio-economic development and challenges as an island nation that sits at the nexus of the Middle East, North Africa, and southern Europe.
So, as someone who's involved with travel and tourism, what's my candid take on Malta and its potential for visitors to the island? Honestly, my perspective shifted in a huge way and it involved reimagining what travel to Malta means. My mother grew up thinking of Malta as an island destination where they would pack up picnic lunches of local ftira, tomato paste, and capers and sit on the beach with the Mediterranean Sea lapping up. They would pick sea urchins from the rocks and eat them fresh, salty and sandy from a day in the sun.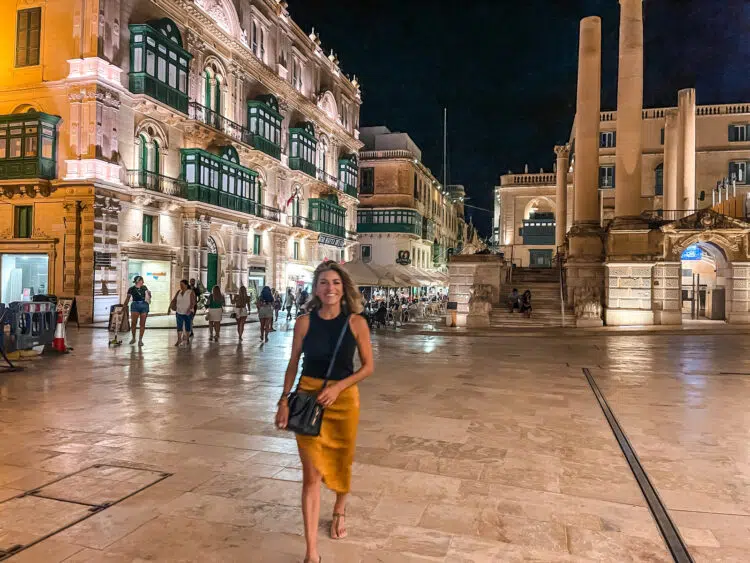 But Malta has changed since my mom grew up there in the 50s and 60s. The 70s and 80s brought some major development and not all of it was thoughtfully done. There are massive high rises along beachfronts and club areas that have depleted neighborhoods of their original character. On the flip side, Valletta, which I remember from a decade ago not being a particularly interesting place to stay in for an extended time, is experiencing a renaissance. Malta was the most bombed place during WWII and many buildings in Valletta were once reduced to a pile of rubble. Now, after Valletta's reign as the European Capital of Culture in 2018, the country invested into making its capital city a vibrant city with young energy: live music plays, and cool craft cocktail bars and Michelin-recommended restaurants spill into the streets of this centuries-old fortification, blending new and old in a beautiful way that feels truly unique. In Valletta, you can spend the day wandering through St. John's Co-Cathedral (a must!), listening to stories about the Knights of the Order of St. John, and visiting war museums, before cleaning up for a pre-dinner drink and enjoying a gourmet Maltese tasting menu in the heart of town.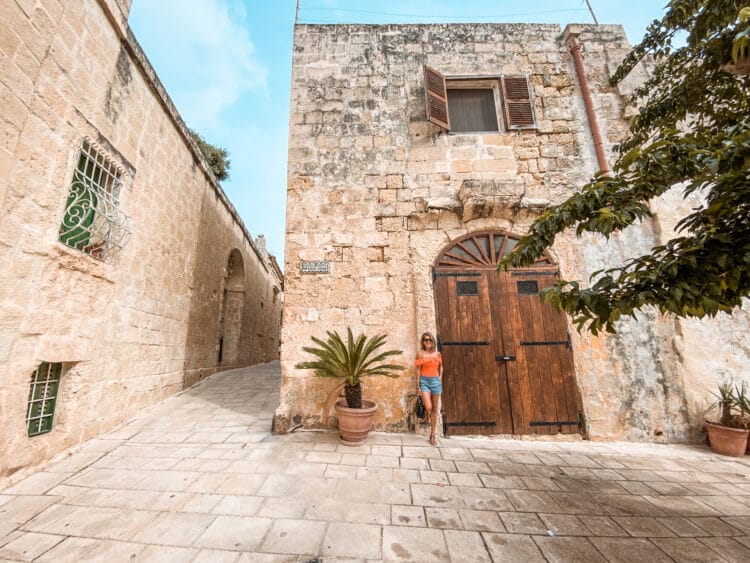 Mdina, Malta's former capital often referred to as the 'Silent City', is a place that's stayed largely the same for centuries upon centuries; limestone buildings with bougainvillea crawling up the walls and the central cathedral dominating the scene. Sitting in the main square, you'd be unsure whether you were in Europe or the Middle East with the landscape and architecture that surround you.
It was during our final two nights in Mdina after having spent a wonderful dinner with a new friend from P&A Sullivan, a Maltese luxury DMC, that my perspective really shifted. The way I'd been thinking of Malta was entirely wrong.
Trips often fall into one of two categories: a holiday break or experiential travel. Holiday breaks focus on R&R, pampering, and perhaps some beach time. They're not really meant to be challenging; instead, they're designed to be restorative. Experiential travel goes a bit deeper than that: it involves cultural immersion, historic tours, and perhaps challenging ourselves a bit to uncover more about a destination's development, history, etc. I find that the best travel is sometimes experienced in places that make me think about things in a new way.
Being a Mediterranean island, it's easy for people to think of Malta as a holiday break but that's where we'd go wrong. To me, Malta is about immersive travel when done right (though the neighboring island of Gozo could easily be a mini holiday break mixed into a bigger Maltese itinerary). Let's skip thinking of Malta as a beach destination because honestly, it doesn't compete on that platform. If we reframe our ideas of Malta, a place that holds something truly unique in its language, its beginnings, its cuisine, its history, and its development, then we're onto something.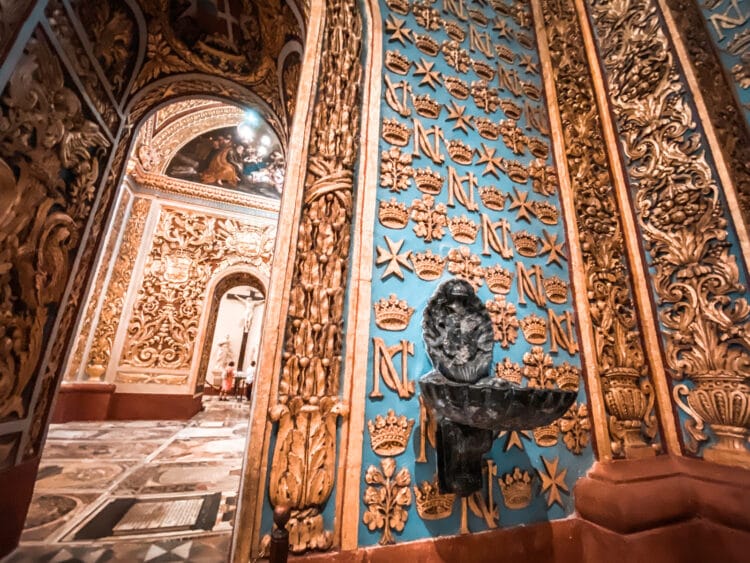 With one week in Malta, you can taste local wines (which are shockingly great) or enjoy a cooking class whipping up Maltese specialties like pastizzi and qasattat. You can charter a boat and explore the beaches along with the islands of Gozo and Comino. You can tour Valletta and learn about the origins of the city, arguably the world's original 'grid' design, constructed for military fortifications. You'd learn about the Knights Templar and the development of the Order. You'll see two Caravaggio paintings and hear about Caravaggio's foray into Malta, as a knight and as a painter that bestowed the church with its most powerful art. You'll hear the Maltese language which was brought by the Phoenicians and is most closely related to Levantine Arabic, a strange mix for visitors who see writing that looks like transliterated Arabic, but a beautiful reminder of the island's unique location as a blend of Middle Eastern and European.  In more recent history, you'll see air raid shelters and learn about this tiny island that was too strategic to lose; a place that was bombed incessantly for two years. Bombs still sit in the sea offshore on the tiny islet of Filfla, a reminder of the time when Maltese people would light up their small unpopulated islet while living in darkness so it could bear the brunt of the bombing.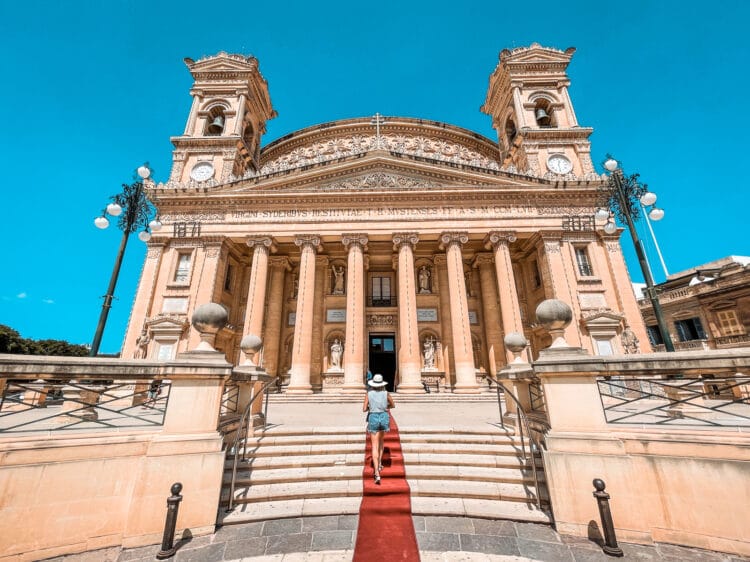 From a tourism perspective, my week in Malta was filled with ups and downs taking it all in: I felt pangs of sadness seeing areas developed poorly, but I also felt immense pride hearing the island's amazingly unique history and seeing what had been done in Valletta. Luxury travel in Malta is now about embracing the beauty of this place with an explorer's mindset. It's perfect for those thirsty for a destination with a unique culture and history. Sure, you can enjoy a rooftop pool in the sizzling summer months, but Malta's not about that at its core. At its core, it's the story of many worlds that have merged, many histories that have collided, and many people that have slowly changed the face of the islands.
If Malta or a Maltese heritage trip intrigues you, please say hello! To do Malta properly and appreciate it to its fullest, it's really about creating an itinerary that touches on the islands' most unique offerings. After a few visits and some amazing conversations with tourism pros on the ground, I'm excited to help people discover what Malta is truly about.