5 tips to make your cruise unforgettable
Guest post by Karolina Shenton
A cruise is really what you make of it. Some people cruise to relax and get away from their busy schedules. Some people cruise to have an adventure and see a different part of the world. Most people cruise for a combination of both. But whether you are cruising to the Caribbean for a relaxing jaunt or sailing to Africa for a full on safari, the best way to have a great time is to follow these five steps.
Use the newsletter as your guide
Each cruise line delivers a daily packet to your stateroom with all the activities for the next day. In it you will find the schedule of events, any special deals, and information on the port you are visiting. Each cruise line has a different name for this document, but you just have to remember that it is the most important thing on your cruise. Each night take ten minutes before you go to sleep and review it, plan your day out and you'll find everything runs more smoothly.
Learn about your destination ahead of time
The Internet provides us with so many resources these days, so don't be afraid to research what activities will be available in the ports you'll visit. This will help you decide if you want to purchase the ship's excursions or venture out on your own. Just make sure to give your self enough time to book your excursions, because they can sell out quickly. This will also give you time to prepare for the adventures you want to have, that might require you get a good pair of hiking boots or be certified to scuba dive.
Schedule onboard experiences the first day
If you are interested in spa packages, dining at the specialty restaurants or climbing the rock wall, sign up for those activities just as soon as you get onboard. This will ensure that you can enjoy this aspect of the cruise and that you can get an appointment or reservation for the time you want.
Try something new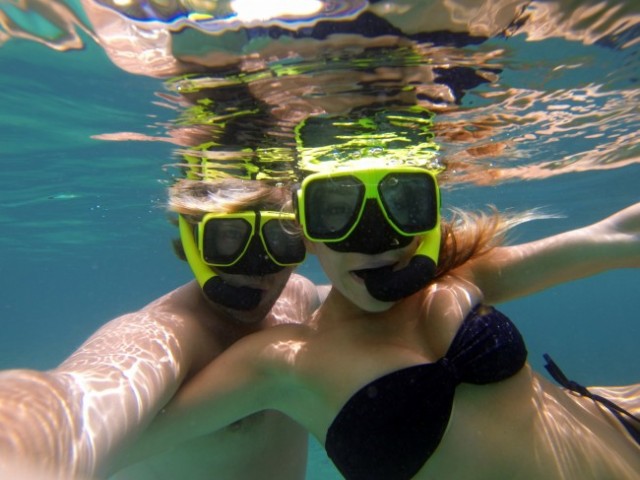 Cruises are known for having big buffets and never-ending food options. Take advantage and try a dish that might not seem up your alley. If you don't like it, you can order another dish at no extra charge. However you could also find out you really do like escargot after all.
Book your next cruise onboard
Don't be afraid to book your next cruise while you are on the ship. If you are having a great time and you know that this is something you'd like to do more of, then definitely book onboard. The cruise lines usually have their best deals available for current passengers. And don't worry, if you use a travel agent (which I highly recommend) just let your agent know when you get back and they can handle your booking for you.
Now that we've outlined how to get the most out of your cruise it's time to set sail. Bon Voyage, travelers!
Are you a fan of cruising? Share your favorite tips for getting the most out of a cruise in the comments section below!
Karolina Shenton is a cruise consultant at The Cruise Web. The Cruise Web is a travel agency that specializes in cruising. The expert cruise consultants focus on providing travelers with the best value for their time and money when finding and booking a cruise vacation. Photo courtesy of ROBERTFROST 1960 via Creative Commons