We're back from an amazing whirlwind adventure in Kenya, and after a couple of weeks of being off the radar I'm thrilled to be reconnected with the world and so ready to share some of our experiences in Africa. As I had detailed when I shared the news of our secret getaway, we planned on spending a day in Nairobi on the front end, followed by a week or so on the Kenyan Coast with Scott's family.
If I'm being totally honest, my expectations of Nairobi weren't the highest going into our trip. I had heard the stories about safety being questionable, the city being congested and dirty, and the traffic being impossible. I went in expecting just that and found myself utterly surprised with our experience. The traffic aside (that part was true, though we avoided rush hour), I left Kenya with fond feelings of its capital city. Looking back, the credit for that experience goes primarily to one man: our driver for the day, James Mwongera. Scott initially found James through TripAdvisor and while his reviews were great, we managed our expectations before connecting with him upon arrival in Nairobi. We left our first brush with him feeling as though we'd known him for months. He helped shape our day in the capital and made the experience an incredible one. Never once did we feel unsafe; rather, we left Nairobi feeling as though we'd made a lifelong friend, someone who gave us genuine insight into Kenyan culture and intelligent commentary on the economy, politics, tourism, etc. Going into the day, we told James what we'd hoped to get out of our single day in Nairobi: we wanted to visit the Sheldrick Wildlife Trust, the giraffe center, find a place to buy jewelry and grab dinner at Talisman, a restaurant in the Karen area of Nairobi. We accomplished all of those things and more during a mere 10 hours.
David Sheldrick Wildlife Trust
We departed our hotel around 10AM and immediately made our way to the David Sheldrick Wildlife Trust, an incredible haven in the outskirts of Nairobi. The foundation takes in orphaned elephants and rhinos, whose mothers typically have been victims of poaching in Kenya, nurses them, provides them a forum for socialization and then releases them into the wild when they're old enough to sustain independently. The elephants, ranging in age from 1 month to a few years old, have rooms and keepers that assist them 24 hours a day, seven days per week, with feedings happening every three hours. Each elephant's room has a sign with their name on it and has a place for the keeper to sleep inside. Incredible.
The trust itself is open to the public from 11AM to noon during weekdays when visitors can pay a 500Ksh fee (about $6) to enter and watch the elephant feeding and playtime. According to one of the vets on site, it costs roughly $900 per month to keep the elephants alive. The organization isn't subsidized at all by the government; all funds that they receive come from entrance fees and elephant 'adoptions'. For $50 per year (more is appreciated, of course), you can adopt an elephant and in turn, receive monthly updates from the foundation and your elephant's keeper. We found the whole foundation a pretty incredible and respectable endeavor on the part of locals recognizing the need to work on conservation initiatives. Part of their messaging during our time there focused on the primary issue at hand: poaching. There are only a few rhinos in their care currently, but the elephants that they rescue have predominately been directly affected by poaching, with their mothers being killed when the babies are just a couple of weeks old at times. Where 35,000 elephants had occupied Tsavo East in the 1970s, there are only around 10,000 now. For black rhinos, their numbers are heart-wrenchingly abysmal.
For anyone that's in Nairobi, I would highly recommend a visit to the Sheldrick Trust. Each shilling goes to a great cause and watching the elephants interact with the keepers is a great experience. The fact that each elephant is known by name (they recognize them by their skin tone, hair, coloring, tusk size, etc.) is a great indication of how well these animals are cared for.
Giraffe Center
What I think is referred to as the 'Giraffe Center' is officially the African Fund for Endangered Wildlife. While warthogs and tortoises call this space home, the giraffes truly grab your attention. Like the elephant orphanage that we'd visited, the giraffe center works on conservation efforts and provides education on their mission and objectives. Their center focuses on Rothschild giraffe breeding, helping to keep the rare breed's numbers up (amongst the breeds of giraffes that roam Kenya, the Rothschild – signified by their white socks – are the most rare due to their recessive gene).
Now, here's the deal: I've been to zoos, I've been to the Wild Animal Park in San Diego and I've seen giraffes dozens of times but this was so different. Giraffes are one of my favorite animals; their coloring, the way they move, their faces. They gave us a handful of pellets to feed the giraffes and get up close and personal with the few they have on their premises. When my handful was done, I literally walked around picking up dropped pellets off the floor so I could keep feeding them. Scott had to drag me away when we were done. Entrance fees are 1000Ksh per adult (we paid $25 for both of us) and the proceeds go to benefit the fund.
Karen Blixen Museum + Coffee Garden
After our time at the giraffe center, we grabbed lunch at Tamambo Karen Blixen Coffee Garden near the Karen Blixen Museum. If you've seen the movie Out of Africa, you'll recall her significance. We've actually never seen the movie but are excited to watch it now that we have a bit more context. The food at Tamambo was great, reasonably priced and incredibly peaceful. Being that we were in Nairobi, we knew we had to visit the Karen Blixen Museum, one of Nairobi's top tourist attractions. With a 2000Ksh entry fee per person, I honestly debated whether or not it would be worth it. Since we were in Kenya (newsflash: we're not in Africa all the time), we thought we should give it a go. I left wishing we'd saved that 4000Ksh (about $45) to spend elsewhere. I wasn't impressed though I'm sure there are plenty of visitors that have seen the movie and love the experience.
Kazuri Bead Factory
In an email that Scott sent to James before our arrival in Kenya, he mentioned that I'd be interested in finding a place to buy jewelry, the ultimate souvenir in my book. James knew just the spot: the Kazuri Bead Factory in the Karen area of Nairobi. The factory's mission is to provide and sustain employment opportunities for disadvantaged members of Kenyan society and it does just that. Starting with just two Kenyan women in 1975, the factory now employs over 300 women who are creating stunning jewelry from clay. We received a tour from an employee where we saw the process from start to finish: simple clay was pressed, turned into beads, dried, hand painted, baked and finished in a long process that produces necklaces, earrings and bracelets in addition to pottery. The jewelry in and of itself is beautiful, but watching the process and seeing the incredible women behind this work made it much more meaningful. I left the factory with a slew of necklaces and earrings, plus purchased a selection to sell at our boutique in Anguilla. There are outlets worldwide that stock Kazuri beads, helping to ensure that these women have sustainable employment and can continue to create.
We finished our day in Nairobi — around 10 hours of exploration — with dinner at Talisman. James joined us for dinner so we could continue chatting about Kenya and about our upcoming adventures on the coast. Our day in Nairobi happened purely because it made financial sense for us to come a day earlier than the rest of the family (the flights were $500 per person less to come on Thursday vs. Friday). We were excited to experience Nairobi, but figured our time there would take a backseat to everything else we had in store. Now that we're through the entire trip, I can honestly say that we had a fabulous experience in Kenya's capital and wouldn't have wanted to plan our experience without that time to explore. I'm sure our outlook on Nairobi would be different if we were personally trying to get around and navigate on our own, but having an experienced guide truly made all the difference in the world. All that garbage you read about Nairobi? I'll respectfully submit that when properly planned, your experience can be absolutely brilliant.
Have you been to Nairobi? What are your must-see spots if you have a day in Kenya's capital?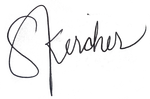 Interested in planning a day in Nairobi or a safari experience? You can contact James here.