Journeying around the island to celebrate #Anguilla50
For us, Anguilla Day celebrations cue the start of summer. May is winding down and June is beginning as we celebrate the anniversary of the 1967 Anguilla Revolution on May 30th. With the 50th anniversary upon us, this year has been extra special in the efforts the island has put in to celebrating the revolutionaries, island tradition and heritage. By the end of May, the weather begins to sizzle just a bit more; the seas sit calmly, perfect for days of boating and paddleboarding; and cultural festivities begin to come alive.
The Anguilla Day boat race is the kick off, and there's no better way to celebrate than by being on a boat watching the sailboats pass by on their journey around the island.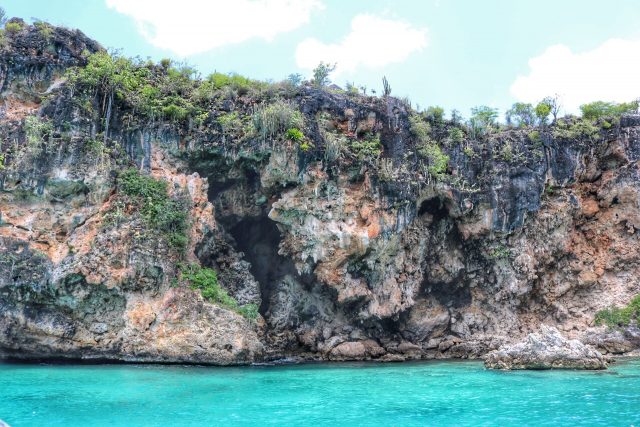 Loaded up with friends and guests, we took FrangiCat on a spin around the island, departing Meads Bay and heading east to Little Bay, then onto Shoal Bay and Scrub Island before making our way around the southern side. We continued on, back to Sandy Ground where the races culminate in a beach party to celebrate the winners with island BBQ and music.
For us, no boat trip is complete without a stop at Little Bay, and it's a place on the island that always stuns me with its beauty; the dramatic cliff side, the turquoise waters, and bright white sliver of sand the waxes and wanes throughout the season. On Anguilla Day it's not quite the calm oasis that it is most other days, but it still brings the natural beauty, complemented by soca music blaring from neighboring boats.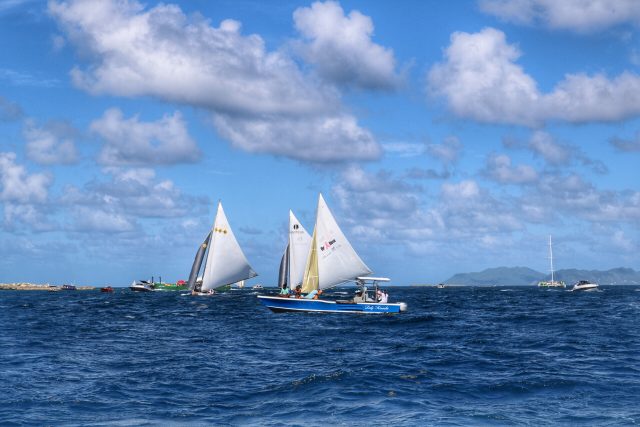 For many of visitors and expats, it's an excuse for a lively boat day. For locals, boat racing has cultural ties though and is part of the tradition of the island, dating back to early days of trading. As the island's national sport, Anguillians are out en masse on racing days, watching boats zip by from the beach or from clifftops with binoculars in hand. Most locals support a boat (there are few people here that we've met that don't have a boat that they root for), and many organizations on the island help back a boat with financial contributions (you'll see sails with logos on them, each boasting their sponsors).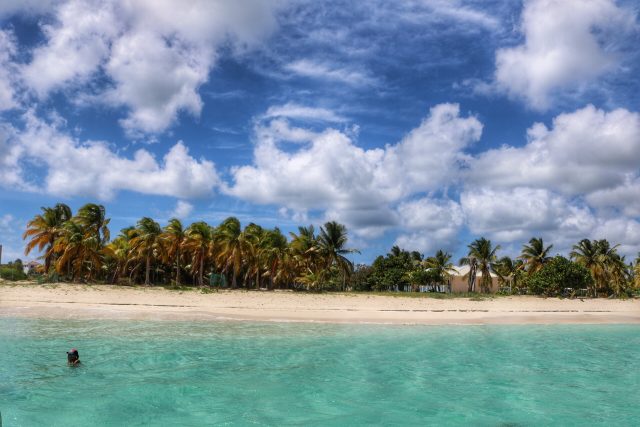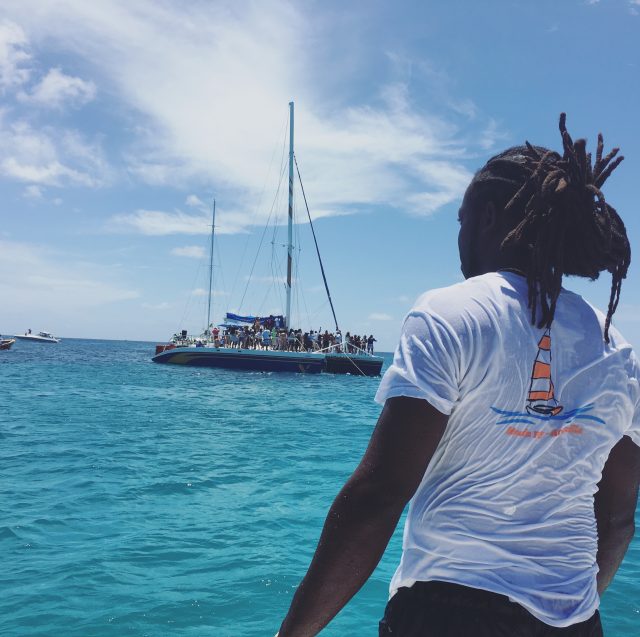 We pulled into Sandy Ground ahead of the sailboats in time to watch the race culminate with a winner swooping into shore, nestled right next to us to claim its win. I'm not much for the beach party scene but it's always prime for people watching and taking in the festivities. Plus, if you're in the mood for fresh of the BBQ ribs and chicken, you're in luck. ??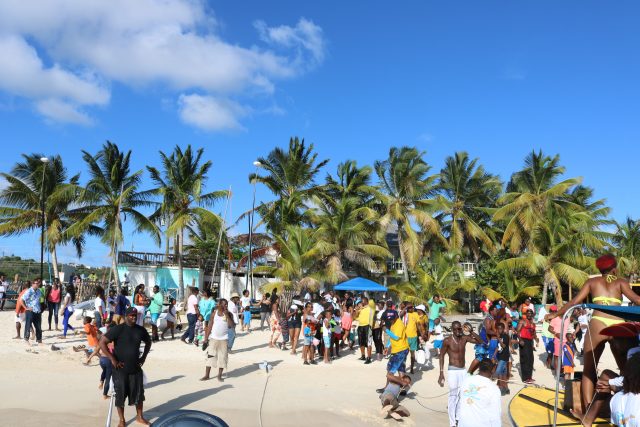 A huge congrats to Real Deal who claimed the win this go around! We're excited for a summer of boat races and festivities ahead. The countdown to Carnival is officially on!