When the state of Guerrero was recently elevated to a Level 4 Travel Advisory, we had a moment questioning our getaway. As far as the US government is concerned, the state is a DO NOT TRAVEL area not unlike Yemen or Somalia based on the way it's categorized, and the state is considered one of Mexico's most dangerous due to cartel-based crime in the region.  The status change for the state happened about 3 weeks before we were headed to a destination wedding in Zihuatanejo, a fishing village adjacent to resort-y Ixtapa on Mexico's Pacific Coast. We dug deeper in online forums to learn more, scouring feedback from tourists on TripAdvisor and other travel sites. Guerrero is a big state after all, and Zihua is just a small town within its borders. If we've learned anything from traveling to off-the-beaten-path destinations it's that generalizing too much does a huge disservice to a town's individuality, reputation, and tourism.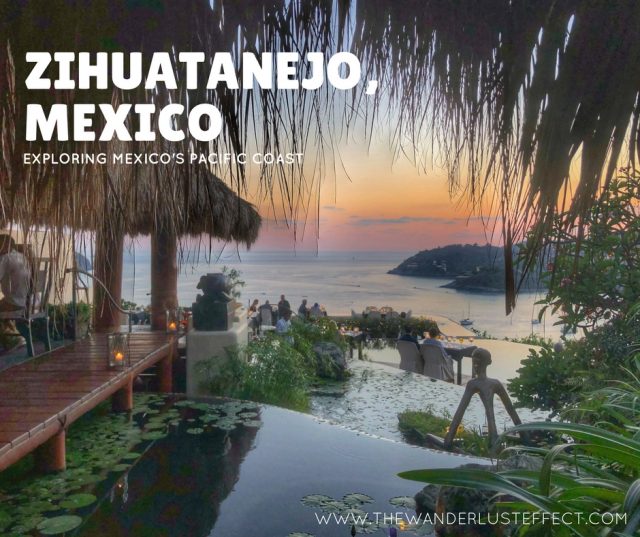 From everything we were reading, Zihuatanejo was continuing to attract its repeat visitors, many of whom frequented the town year after year. There was a shared sentiment that seemed to be a common thread, too: they were encouraging people to visit and to take the travel warnings with a grain of salt. So, off we went on our 30+ hour journey from the Caribbean to Mexico's West Coast somewhere between Acapulco and Mazatlan. Our flight had us scooting over desert landscape before bumping into the Pacific Ocean, where we'd spend four days unwinding and celebrating nuptials.
You know what? There wasn't a moment where I felt insecure during our time wandering the charming streets or strolling Playa La Ropa, one of Mexico's most famous beaches. Of course, we're always diligent and try to be smart about where we go and how we present ourselves, but that's true anywhere in the world. Here, in many ways, it felt like the sweet fishing village that long-time visitors would wax lyrical about.
5 Takeaways from Zihuatanejo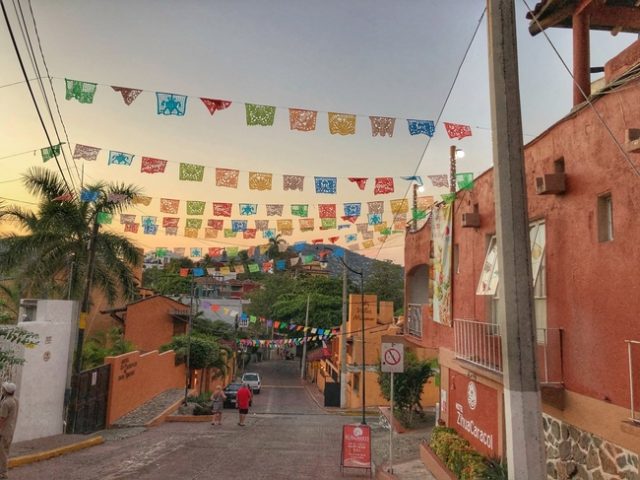 Safety + Repeat Visitors
The town draws a huge Canadian population and a sizable senior population, and many people that we met along the way had been visiting for years. We were the youngest people on our flight by about 30 years (seriously), which in some ways was refreshing. Nothing about it felt like a party destination for spring breakers, at least not when we were there. Instead, it had a relaxed, barefoot vibe that felt fairly authentic while simultaneously feeling well-trodden. I think the repeat visitor base is a testament to the safety and draw of this seaside town, so take the travel warnings in stride.
Dining Options are Plentiful
In many ways, Zihuatanejo was a pleasant surprise for me. The town itself brought lots of charm with its burnt orange facades, colorful flags swaying in the breeze overhead, and incredible range of restaurants. No doubt, visitors are spoiled for choice when it comes to dining in town and that doesn't even include neighboring Ixtapa. The options are diverse, from busy local joints serving up down home Mexican food (THE GUAC!) to upscale fine dining establishments offering alternative cuisine using local ingredients. On Thursdays, pozole is commonly eaten in the state of Guerrero, so we partook in that celebration at local hotspot, Any (yes, the restaurant is called 'Any'). We also happened to be in town during National Margarita Day so couldn't help but celebrate at the source with fresh zesty margs. Can you blame us?
Zihua vs. Ixtapa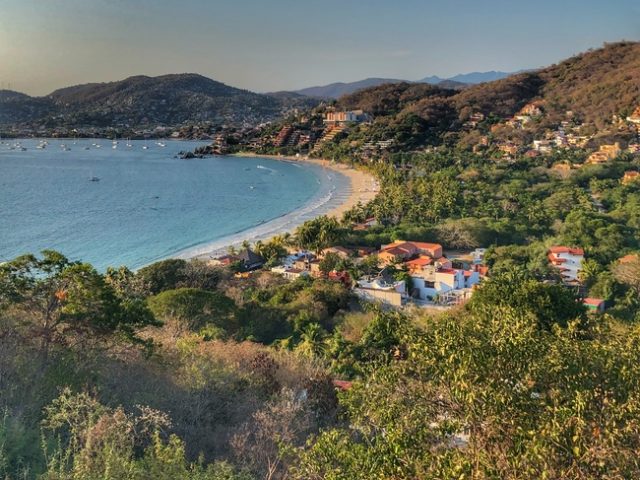 We met loads of people who were repeat guests to both Ixtapa and Zihuatanejo, and some folks who split their time between the two. We focused exclusively on Zihua but Ixtapa is just a short ride away (maybe five miles) for those looking to combine the experiences. If there was one thing that I felt was true in Zihuatanejo, it's that boutique properties and buildings with lower profiles seemed to dominate the landscape. We stayed at the stunning, uber-boutique (just four rooms) Tenataciones Restaurant and Hotel, and many other properties nearby shared the small-scale vibe that often yields greater personalization and an intimate atmosphere. We perused cute craft shops and quaint boutiques that lined the streets, and a local craft market in the heart of town. In Ixtapa, there seemed to be more high-rises, all-inclusive resorts, and upscale shopping. Choosing the right fit will depend on your personal travel style and preferences, though you can easily cab from one town to another to experience both!
Beach Life for Beach Goers
Playa La Ropa is Zihua's most famous stretch of sand, and I can see why it's a draw. If you compare Playa La Ropa with other Mexican beaches on the Pacific Coast, this beach may very well rank amongst the best by those standards. The tan sand is not overrun with tourists, you can easily plop down on a chair anywhere you'd like and you won't be fighting for a spot. The water is clear and the sun is hot, so if that's your main draw then this would be a good fit. For me, the pool scene was more of a draw than the beach. I'm going to be real with you here (and keep in mind we live in the Caribbean so we're a bit jaded about what constitutes a nice beach): Pacific beaches in Mexico aren't the world's greatest. The one thing to be prepared for is lots of haggling: people selling jewelry, hats, massage services, and water sports offerings. If you're looking at fishing, sailing or jet skiing, head down to the beach and you'll be presented with ample opportunities!
Clifftop Hotels vs. Beach Hotels
Carmen, the manager at Tentaciones Hotel, shared with us that many guests split their time between a clifftop hotel and a beach hotel during a stay in Zihua, and based on our interactions with other guests that seemed to be accurate. Everyone we met was splitting their time in some fashion (either beachfront in Zihua + clifftop in Zihua or Zihua + Ixtapa). To be honest, after checking out the beach scene (see above), I would choose a clifftop hotel over a beachfront spot any day. The views are stunning when you're positioned correctly, perfect for taking in brilliant sunsets each evening. That's totally personal preference and opinion, but to me the hilltop spots are where it's at. I would have been very sad to have to pry ourselves away from Tentaciones to move down the beach!
---
Check out some more snapshots from Zihuatanejo for a glimpse into our quickie Mexican getaway. Stay tuned for some photos from one of the town's prettiest boutique hotels.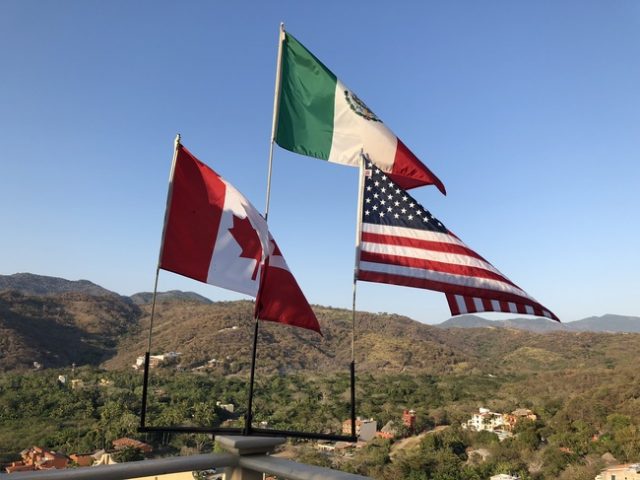 Have you been to Zihuatanejo? What was your take on the seaside town?