In general, I've gotten away from making lofty New Year's resolutions since they tend to be rather fruitless and generally unattainable aspirations (e.g. I'm going to begin juicing, or I'm going to buy fewer shoes, etc.). Somehow I do feel okay making travel resolutions though since those goals can be wrapped into my bucket list and trip planning. My travel resolutions for 2015:
To enjoy the moment
1This one's easier said that done, and chatting with fellow travelers during our time in Israel made me realize that this is something many people struggle with (it's not just me!). I've had this nasty tendency to be in the middle of a trip, thinking about our next trip or the next destination that I'd like to see instead of truly savoring every moment of the present. I tried to live in the present during our time in the Middle East, taking in the little things that make trips memorable. This year, I'm vowing to truly do that with each trip we're on: to remember the color of the sunsets, the smell of a new place, the taste of a local drink, and the sensation and exhilaration of seeing a new place – all of that, without comparing it to another destination or daydreaming about our next getaway.
To truly disconnect
2I struggle with this, as I'm sure many millennials do. We grew up in a hyper-connected generation. There's wifi everywhere, and we have our email and social channels at our fingertips with our iPhones in hand. Our recent trip to New York in December was actually one of the first trips that I've been on where I didn't feel the need to check my email incessantly or be totally connected to the world. I was too engulfed with enjoying my surroundings and making memories with friends, which is precisely what every trip should bring. I know I won't be able to do this on every trip, but my hope is that our week in Honduras with our siblings (#SibTrip) will bring a week of real peace and a chance to disconnect with technology + reconnect with each other.
To travel light
3You all know how much I struggle with this! No matter how many trips we go on and how much I tell myself that I need to pack light, I always overpack. I'm telling myself that this year will be different. It will be the year of the carry-on, and I will master the art of mixing and matching, and finally learn that it's okay to not pack 'what if' outfits.
To use points… wisely
42014 was the year of accruing points and 2015 will be the year of masterfully using points. We've accrued points on American Airlines (for better or worse, our go-to carrier) and on our Chase Sapphire Card, a card that I swear by. Our goal this year is to find ways to maximize our point usage and finally enjoy some of the fruits of our spending! If we're paying for tickets, I'm hesitant to allow booking a first-class ticket (I'm frugal and I'm proud of it!), but when the point conversion makes sense, it allows us to enjoy a more luxurious experience without breaking the bank. Our first successful usage of points thus far: first class round-trip tickets from St. Maarten to Las Vegas on Copa Airlines for just a touch more than economy.
To do something new & exhilarating in a memorable location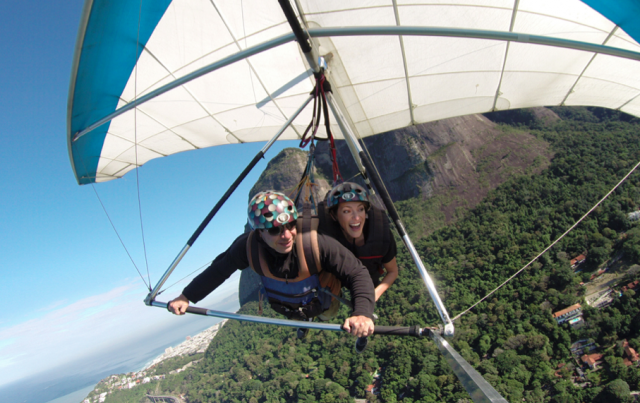 5Hiking to the Boiling Lake in Dominica, parasailing in Malta, snorkeling in Kenya — all of those things just add an additional, memorable layer to already great trips. This year, I'm vowing to do the same: not just to see a new place, but enjoy a really unique experience, too. Two things on the radar: hang gliding in Rio + snorkeling with whale sharks in Utila, Honduras.
Brush up on foreign language skills
6In Palestine and Jordan, I got to test my hand at Arabic, and in Peru, Scott and I seriously honed our Spanish skills when we were in less touristy areas. Foreign languages are something I so greatly value and admire and something that I wasn't really raised with despite growing up in a multicultural family. This year, we're heading to at least one Spanish-speaking location and I'm vowing to refresh my skills and put them to use while we're traveling. Grandma would be impressed!
Visit a new US city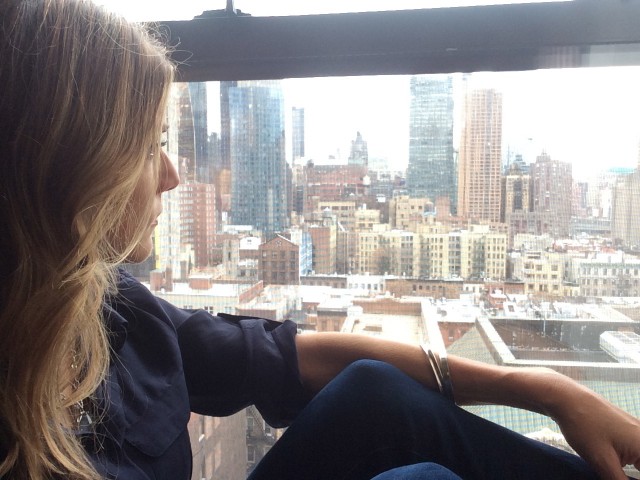 7Last but not least, I don't want to neglect my own home country. We focus so much on exotic, far-flung locales that we sometimes forget how wonderful the United States is and the great diversity housed within America. We have a new US city on the list, but I'm keeping it under wraps for now… whether or not it comes to fruition, seeing a new great American destination is a must!
Reflecting on 2014: Successes
I do have to say that 2014 brought a major improvement for me on one front: generally speaking, I stopped comparing. Especially with the prevalence of social media and the associated need to share all of life's highlights (and none of life's obstacles), I think we all have a tendency to compare our lives to others. We see snapshots from other people's seemingly glamorous lives: securing a great apartment in a big city, picture-perfect vacations on a far-flung island, getting a promotion, having children, etc. and we can't help but compare our own lives to those snapshots: why can't we live in NYC? Why can't we have family reunions in Italy? Why can't I get this dream job that my friend managed to secure? Why can't we do all of these great things that our friends are doing?
I felt a lot of that for a long time (as we all do), but 2014 brought a huge change for me on that front. It was the first full year that I can totally say that I felt genuinely happy in nearly every facet of life. We have achieved this great work-life balance which perhaps is the key to unlocking bliss. Yes, when we're at home, we pretty much work seven days a week, and our days are often a bit longer than a typical 9 – 5 gig, but I love what we do and I love where we work. Plus, we have vowed to always have a light at the end of the tunnel; a trip that helps break up life on a tiny island. Yes, living here is beautiful and wonderful, but the key to sanity for us is getting away on a regular basis (every few months or so) to delve into a new adventure for a brief period or enjoy the buzz of a city. I'm entering this year greatly looking forward to what lies ahead!
What are your resolutions for 2015?