Back to normal London life here. Aside from the blue skies and sunshine today, life feels normal again. After twelve days of family time, it felt a bit strange to wake up by myself in my flat. I think the worst part was perhaps the fact that it just felt normal; like it had always been this way and our twelve days of family time was just a long dream. Saddening. It was definitely harder to say goodbye for the second time yesterday but everything feels as it should today: working on papers, doing research and heading to the gym shortly. I suppose you have to get back into the groove of things at some point, right?
Although it's all over and my dad and sister are likely fast asleep in Northern California, it was an incredible experience having a bit of family time, even just for a couple of weeks. I hadn't realized quite how much I missed having them around until they were here! During their time here, we talked about having four pictures from our trip blown up to 8 x 10s to be framed: one from each leg of the journey. That being said, I've been going through some of my photos to find my favorite picture from each trip. Check out some of my favorite snapshots from our adventures:
England
Prague
Paris
Amsterdam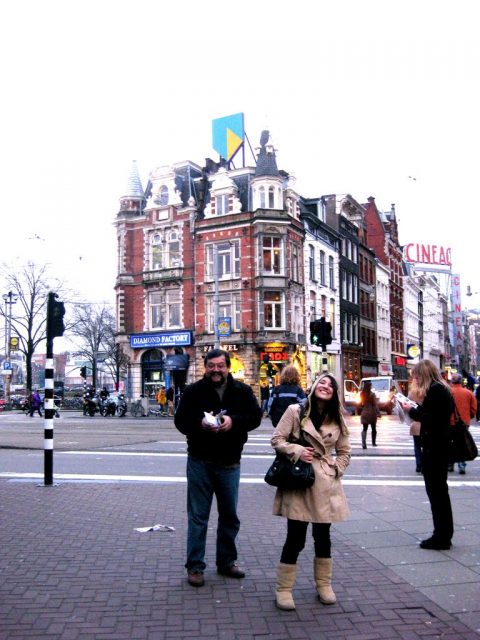 I can hardly believe that our family Eurotrip has come to an end, but it was definitely an experience of a lifetime! As someone who didn't grow up with far flung family vacations, this was a great experience with lots of special memories for all of us… and we were able to do it on a budget that made everyone comfortable! Now I'm just looking forward to the next adventure.