Touring the Acropolis & Acropolis Museum with PK Tours
It's been nearly a decade since I set foot in Greece and I remember being a bit disenchanted with Athens. I had built it up in my mind so much; this ancient city with deep-rooted mythology, an incredible and far-reaching history, and some of the world's most celebrated ruins. I found the city itself grittier than I expected and I didn't really dig deep enough to know the cute parts of town that were worth exploring. This go around we based ourselves in Plaka, a more upmarket part of Athens with quaint shops and buzzy restaurants. While Athens still isn't my favorite city, I left with a better understanding of why people do enjoy the Greek capital.
For any visitor to Athens though, the Acropolis is king. Whether you love the city or hate it, there's no denying that the history rooted in this ancient city is absolutely captivating. When I visited the first time I explored with my cousin – no guided tour and no private guide. To be fair, I don't think I truly understood the value of private guides until a few years back when Scott and I started hiring people with local knowledge to help lay a better foundation for what we were seeing. This time around we worked with Georgia, a private guide from PK Tours to help us see the Acropolis and the accompanying museum with a better idea of what we were taking in.
We started at the Theatre of Dionysus (pictured above), which is situated at the base of the Acropolis. It's considered the world's oldest theatre, and was home to some of the first performances done on a stage like this. Naturally, it's named after Dionysus, the god of wine and theatre (amongst many things). Access is included in your ticket so you'll have the option to visit the theatre before ascending to the Acropolis. Speaking of tickets, the lines can be long, daunting on some days in summer months when cruise ships dock en masse. Georgia procured our tickets in advance which meant that we breezed through without wasting time standing in line. If you're going with a guide, this is a great thing to discuss to help save some time! If you're going solo, go early to avoid the mid-day sun and the maddening crowds that will begin to form by mid-morning.
Heading up to the Acropolis, you'll pass by the Odeon of Herodes Atticus, a large theatre built around 160AD but reconstructed within the last century or so. Concerts still take place throughout the year so if you time your trip wisely you may just get to sneak in a show. Seriously, though, does it get cooler than this for a concert venue? They have a summer schedule for the Odeon with performers – including Sting! – taking the stage.
The Acropolis covers a vast space with many sites to see and take in. Honestly, if you're going independently it can be a bit overwhelming in terms of understanding each building set along the hilltop. During my first visit, it all ran together for the most part. It's tempting to think of the Acropolis as one site, but really it's a series of historical sites on one large compound. For us, having a guide helped immensely with giving each place more significance. Plus, with a private guide, you're free to ask all of those questions that you've been secretly curious about but might not ask in a larger group setting (come on, I'm not the only one, right?).
The Propylaea is the entry point, with its grand columns that welcome you to the historic sites that wait through the gates. Much of the Propylaea has been reconstructed but you'll see some of the marble on the ground that dates back to the beginning, rubbed extremely smooth from centuries of pilgrims that have walked through the same entryway. From the entrance, you'll have views over Athens from high up on the hill, including the Hill of Democracy across the way. Assemblies originally took place there and it's thought to have been the birth of the first democratic movements in its earlier forms. Our guide joked that this meant only Athenian men – of Athenian descent – from certain families, etc., etc… but it was a step in right direction!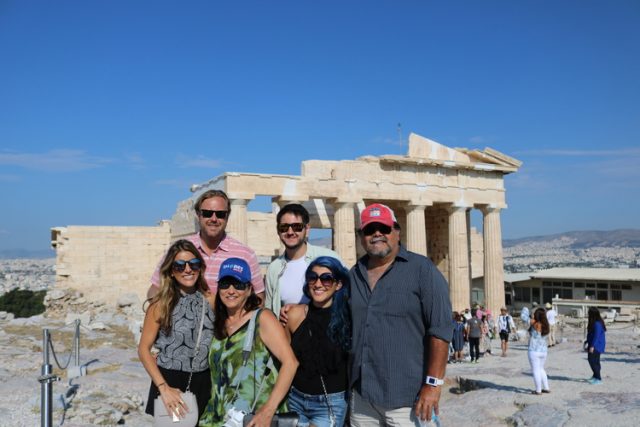 The Parthenon is probably the most famous and recognizable structure within the Acropolis. When you enter the site, the side facing you is covered in scaffolding which makes seeing it and taking it all in a bit of a challenge. No matter though, continue walking around to the opposite side where you'll have beautiful views free of modern elements. The Parthenon once housed an enormous statue of the goddess Athena, the patron goddess of Athens. The Parthenon is often regarded as the best example of Greek architecture, with its specific dimensions and thought-out lines that help with giving it its final aesthetic. Give yourself time to take it all in – the structure itself along with the intricate carvings that grace the facades. The reconstruction under way has been a large undertaking with decades behind us and years still ahead of us until completion.
The Erectheion, with its 'porch of the maidens' is my favorite building of the bunch, with draped ladies acting as the columns for the structure. In the early 19th century, one of the maidens was removed by a British traveler to build his personal mansion before the piece was later sold to the British Museum, where it resides today. There's some tension and controversy about the topic with many wanting to bring the historic pieces back to their home in Athens. The other maidens that we're seeing in this picture below? They're all replicas. The originals are now housed in the Acropolis Museum where they've been carefully restored.
Okay, let me also mention that it gets crowded. Like I said earlier, go early to try to avoid the super thick hordes of people, but be prepared for crowds at any point in the day. The chances that you're going to get a picture without anyone in it might be slim. Position yourself strategically and wait for the right moment but also be prepared that you may never have a right moment. We witnessed a couple asking everyone to move out of their way so they could get a picture with no one in it… I mean, really? Guys, not realistic. Also, shouldn't we always be thinking, what makes my experience more important than someone else's? It was just a stark reminder of why we should all be considerate travelers.
Georgia was with us for the historic immersion element and graciously provided us about a half hour to go explore independently to take it all in. She'd given us the primer on the history of the Propylaea, the Erectheion, the Parthenon and the Temple of Athena Nike, along with stories and Athenian perspective. Then she just allowed us to just take it in as impressed visitors excited to see it all first hand. In total, we spent about three of our four hours dedicated to the Acropolis, with the final hours exploring the Acropolis Museum.
I'm ashamed to admit that I skipped the museum during my first visit in 2010. If you're in Athens, this museum is a must. Many of the pieces that were part of the Acropolis are now housed in the Acropolis Museum, meticulously restored and looked after. You'll see those draped ladies from the Erechtheion (five of them, at least!), along with artifacts and statues that have been excavated over the years. Again, with being overwhelmed – this museum houses an incredible amount of history and it can be difficult to figure out where you should focus. Visiting with a guide removed that complicated layer for us. She led us through and pointed out the highlights so we could make the most of our time in there. We were there for roughly an hour, but if you're a big museum lover you could easily allocate much longer to explore.
When it comes to Athens, my take is this: it's a bit of a polarizing city. Some people love it for its history and complexity while some abhor it for the grittiness and chaos. I'd say I'm somewhere in the middle of that spectrum. Regardless of how you feel about Athens, it's a city that's a must for a first-time visitor and it's worth allocating a couple of days to develop your own opinion of the city and to take in the Acropolis. No trip to Greece is complete without seeing one of the world's most popular UNESCO Heritage Sites, and even if it's a one-time experience, it's one that I think every visitor to Greece should have!
What's your take on Athens and the Acropolis? Did you go independently or sightsee with a guide?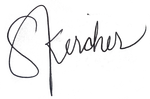 Considering hiring a private guide? We adored Georgia from PK Tours and absolutely recommend her and the PK Tours team to anyone looking for a bit of guidance. Even my mother, who finds historic sites rather boring was intrigued from start to finish. If that's not a testament, I don't know what is. 
Like the travel outfit? Shop the post here: