Professional photogs up the ante on trip photos
There are two separate events that prompted me to write this post.
1) A girlfriend of mine got married this summer and honeymooned in Europe. After their five-week honeymoon (yes, five), she returned with these incredible snapshots of she and her husband in London and Paris (see above). Everyone's comments were the same, "These photos are awesome! Did you hire someone to follow you around on your honeymoon?"
Surprisingly, the answer was yes. They opted out of traditional engagement photos and instead chose to hire a professional photog to snap some pics of them in two stunning locations. My first reaction? Why didn't I think of that?! The majority of my honeymoon photos are of Scott, of myself, of things, or somewhat awkwardly of the two of us as we ask a random passerby to snap a pic. How cool would it have been to hire someone in Peru to capture us walking around Cusco? Peru may not be the most ideal location for something like this, but you get where I'm coming from.
The photo above is an example of my trip photos. Not bad, right? Except for the fact that this whirlwind trip spending time in London, Amsterdam, Paris, and Prague (one of the most memorable trips ever) included three of us: myself, my sister and my dad. How many pictures include all of us? ONE. We don't have one framable photo of the three of us in Europe. 
2) The second instance that made me write this post was a travel-related Twitter chat (#TravelSkills, to be specific). After I'd seen our friends' honeymoon photos, I was in awe. Is this a thing? Can we hire people to snap some pics of us on our vacations? Talk about an awesome trip memory and a great way to spend a few dollars (at least in my book). I, for one, would rather have stellar, framable photos than some overpriced trinket with a city's name on it.
Enter @flytographer. When the chat turned to best trip gifts, there was mention of professional photos as memorable takeaways from trips.
Oh. My. Gosh. This is a thing! My friends just did this — with amazing success! — and apparently they're not the only ones. This photographer, along with many others,  snaps professional photos of you, you and your significant other, you and your family — whatever it is you're looking for! — while you're traveling.
As I mentioned earlier, I constantly return from trips with a million photos but about three that I'm actually in. I'm always the one that takes photos so I'm never in them (anyone else?). The result is a slew of really cool pictures of things, places and of my travel partners, but very few with me in them.
A professional photographer sounds really expensive, yes, but it can actually fit into your travel budget. Some start as low as $200 for a short shoot (a half-hour walking around a city) and can go up to thousands if you're looking for something more intensive. Here are a few professional photographers to consider if you're looking for a vacation photography session:
Obviously, I'm in love with this idea so I proposed this concept to Scott for future getaways. I thought it was a pretty justifiable way to spend a bit of money on a trip. We can leave with incredible memories and cool photos that we can have forever. He wasn't keen on the idea (ugh), but I'm still pushing for it.
What do you guys think of hiring a vacation photographer for your trips? Awesome? Weird? Share your experiences or photographer recommendations in the comments below!
xoxo,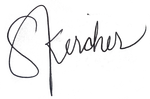 Featured photo showcases Nerijus from K Photography in action.